Holly Bleasdale blogs on a positive start to 2015 with her training camp in South Africa
Last Updated: 27/01/15 10:15am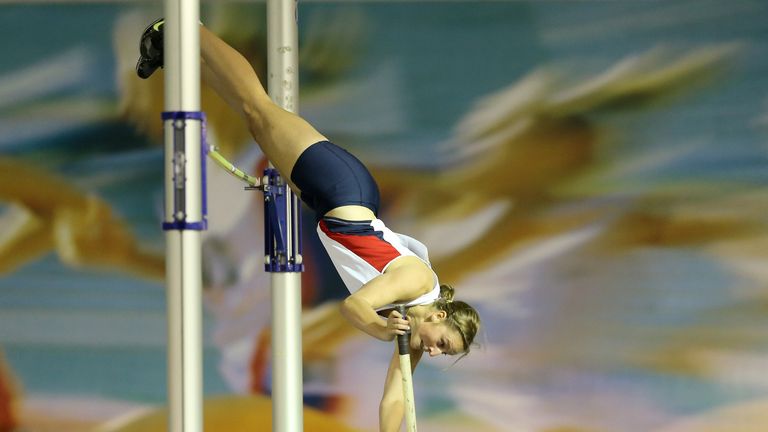 I just loved my time in Stellenbosch (South Africa) last year so much that I couldn't resist going back again. With fantastic facilities, unbeatable weather, amazing fresh and healthy food and the best support team around me, there's no greater place in the world to do a warm weather training camp.
Having got back and had a time to reflect on my three-week camp, I'm feeling incredibly positive in the way my 2015 has started. The camp couldn't have gone any better. I'm feeling fitter, stronger and faster by the week and everything is really starting to come together for me.
There's no doubt about it, 2015 is going to be a very important year for me, with the Bejiing World Championships at the forefront of my mind. So having such a positive start to the year has made me even more excited about the next 12 months and I can't wait to see what they bring.
Out in South Africa I was extremely fortunate to catch up with everyone on the British Athletics camp, which is a real treat for me.
As I train in Cardiff, I rarely get to catch up with all members of the team, so it was nice seeing everyone, especially the constantly smiley duo of Asha Philip and Perri Shakes-Drayton - and of course Eilish McColgan, Adam Gemili and my roomie Libby Clegg.
My group and I also got to go on an adventure on one of our rest days to a High Wire Zip-line course in the mountains, which was fantastic!
Being adrenaline fuelled pole vaulters it was a perfect day trip, although it did end in a 1km walk, which none of us were particularly happy about. Being a power athlete walking isn't something I, in particular, like!