Jamaican sprinter Steve Mullings loses appeal against life ban
Jamaican sprinter Steve Mullings has lost his appeal against a lifetime ban from athletics.
Last Updated: 04/03/13 10:40pm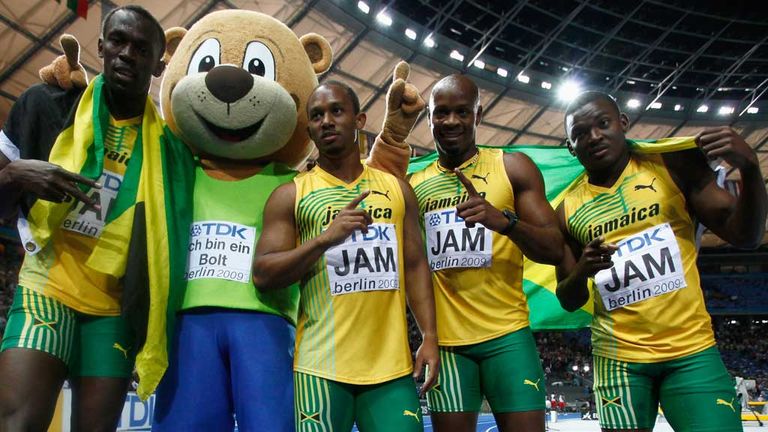 Mullings won a gold medal in the 4x100m relay at the 2009 world championships in Berlin.
He had tested positive for testosterone in 2004 and was then found guilty of using the banned diuretic furosemide in 2011.
A life ban was imposed in November 2011 for the second doping offence and Mullings was appealing that decision at the Court of Arbitation for Sport (CAS).
Mullings, 30, who missed the Athens Olympics because of the first ban, claimed the methods which led to the results of both tests were questionable, but CAS rejected his arguments.
"The athlete argued that there were problems with the 2004 positive test meaning it should not be counted as a first sanction for a doping offence," said CAS.
"He argued further that the laboratory results of the 2011 test were unreliable and that the disciplinary proceedings were flawed."
CAS said proceedings were delayed as it collected evidence from both tests.
"The CAS panel considered that the athlete had not presented any basis to challenge the testing procedure of the 2011 sample," it said.
"Furthermore, while Mullings has attempted to raise suspicion about his first violation, the CAS panel did not find that the circumstances surrounding the first offence warranted a more lenient sanction."