Olympic champion Greg Rutherford sets new British long jump record
Olympic long jump champion Greg Rutherford has smashed the British record in a meeting in the United States.
Last Updated: 25/04/14 4:52pm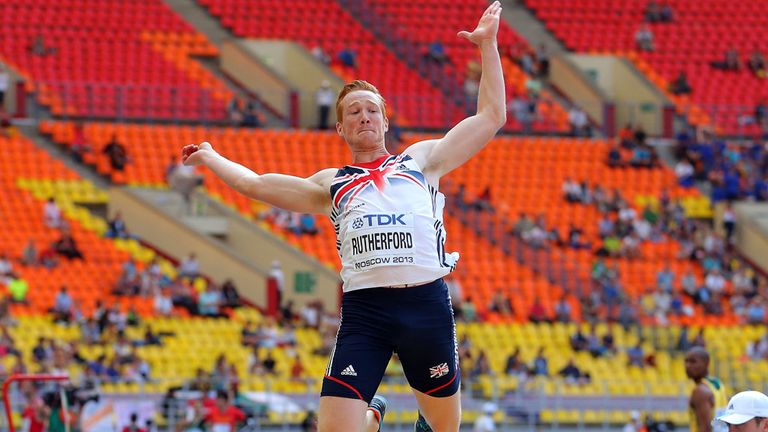 Rutherford leapt 8.51 metres - 16 centimetres longer than the previous mark he shared with Chris Tomlinson - at the Olympic Training Centre in San Diego.
He won at London 2012 with a best jump of 8.31 metres before a serious hamstring injury ruined his 2013 season.
Rutherford struggled early in the competition at Chula Vista, registering two no-jumps before leaping out to 8.18 metres in the third round.
But his fourth attempt proved to be the record-breaker and was enough to defeat America's Tyron Stewart, who finished second with a fine jump of 8.39 metres.
The Milton Keynes athlete will return to the United Kingdom to compete at the BT Great CityGames in Manchester on May 17 as he works towards his targets of the Commonwealth Games in Glasgow and the European Championships in Zurich this summer.
Rutherford said, on Twitter: "I'm shaking. I can't believe how amazing today has been. Absolutely buzzing. I've waited a long time for this. More to come."