Patience the key for Mo Farah ahead of Olympic titles defence
By Andrew Dickson
Last Updated: 29/07/16 8:49am
Mo Farah believes patience will be the key as he bids to become the first man in 40 years to defend the 5,000m and 10,000m Olympic titles.
The 33-year-old is aiming to repeat the feat of Finland's Lasse Viren, who won both titles at the 1972 Games in Munich and the 1976 Games in Montreal.
Farah will be heavily tipped to emerge victorious from both events, given his imperious form since winning in London in 2012.
He has won nine out of 12 5,000m races while boasts a 100 per cent win ratio from five 10,000m runs in the aftermath of the day dubbed Super Saturday.
Farah was one of the star acts on a day when he, Jessica Ennis-Hill and Greg Rutherford won gold medals in track events on the same night.
With focus now turning to this year's Games in Rio, Farah is almost ready to launch the defence of his titles.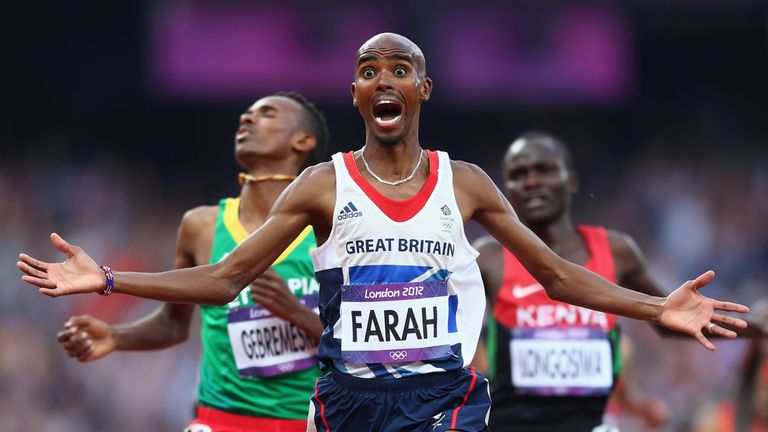 Speaking to Sky Sports News HQ, Farah said: "It's difficult because winning a double was easy but to win another double when most of my opponents have had four years of preparation? It gets harder.
"It's not going to be as easy as London. It's going to be hard but I'm going to have to stay patient, believe in myself and my ability and keep doing what I'm doing.
"Anything can go wrong so I just have to stay patient, stay on my feet and keep doing what I'm doing. I've ticked most boxes so there's just a tiny bit more to go in training in terms of tuning in.
"There are just a couple of key sessions where I'm not going to tell you exactly what they are. Other than that, I'm good to go."
Farah is one of the most experienced members of Team GB, which is aiming to return from Brazil with between 48 and 79 medals.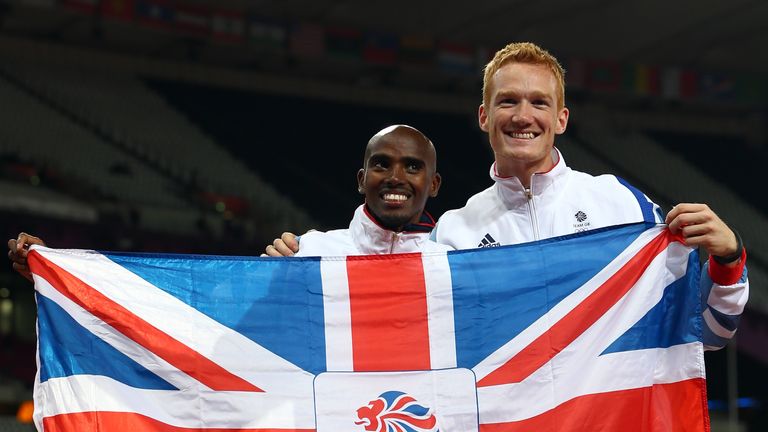 He admits that even with all his successes of the past, he is anxious about what the future holds.
"I get nervous of course. I will be nervous on the line," he added. "It all just depends on that certain moment - where you are, if you're listening to certain music walking out, warming up. I don't know, you just get through it.
"It's the Olympics. That is every athlete's dream and most people love to compete in the Olympics. Most people will be there to support us."