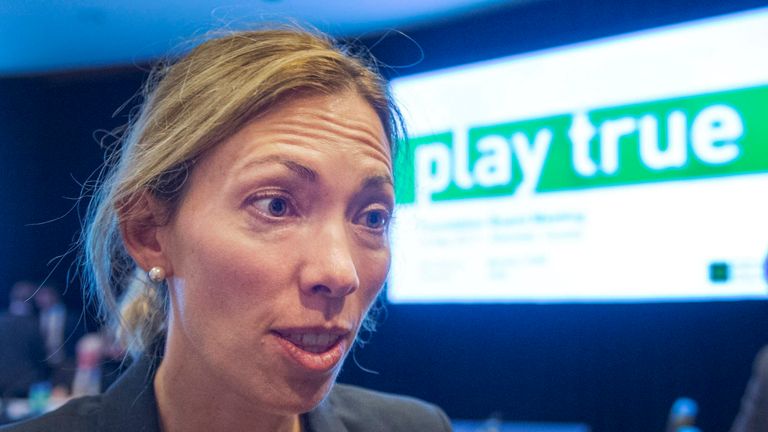 Members of the executive committee of the World Anti-Doping Agency have been cleared of bullying allegations made by the chair of its Athlete Committee, Beckie Scott.
Scott, a former Winter Olympic gold medallist in cross-country skiing, complained of "remarks and gestures" directed towards her during a WADA executive committee meeting in Seychelles in 2018, which she said were designed "to bully".
At the meeting in question, Scott had opposed WADA's decision to reinstate the Russian anti-doping agency, RUSADA, which had been banned after widespread improprieties were discovered relating to its treatment of samples at the 2014 Sochi Winter Olympics.
Following an independent investigation, WADA released a 58-page report in which it said: "Our review of the available facts leads us to conclude that Ms. Scott was not bullied or harassed at the September 20 Executive Committee meeting."
Scott's allegations had been specifically concerned the reactions of two International Olympic Committee members, Francesco Ricci Bitti and Patrick Bauman, who are both also members of the WADA executive committee, following her delivery of the Athlete Committee report.
The report added: "While Mr. Ricci Bitti's response to Ms. Scott's comments in that report may have been disrespectful in part, neither it nor Mr. Baumann's response amounted to bullying or harassment."