Kyrie Irving uncertain on future despite making pledge to Boston Celtics
By Sky Sports News
Last Updated: 02/02/19 8:15am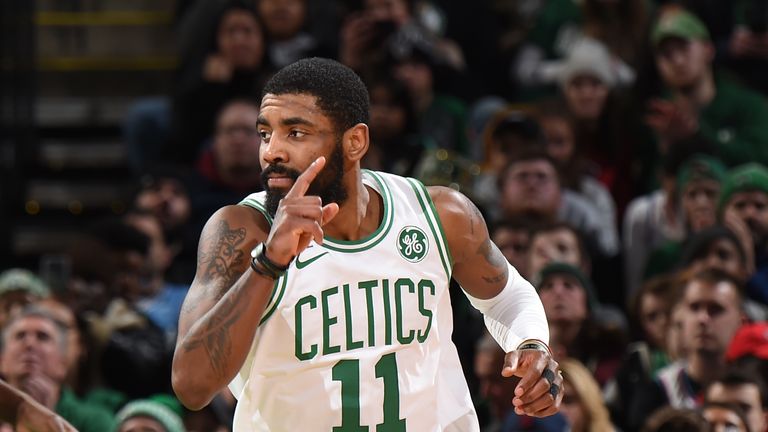 Boston Celtics point guard Kyrie Irving has seemingly backtracked on his commitment to the side, and hinted his future will be clarified on July 1.
In October 2018, in front of thousands of fans, Irving said he envisioned himself wearing the green and white for years to come.
"If you guys will have me back, I plan on re-signing here," Irving said.
Now, Irving seems to have backed down from that stance following a blockbuster trade in the NBA, and rumblings of another.
"Ask me July 1," Irving told reporters who asked about his future, referencing the opening date of NBA free agency.
The trade of Kristaps Porzingis to Dallas on Wednesday has opened cap space for the New York Knicks for two max-contract free agents.
Upcoming free agents who could have an eye on New York include Irving and Golden State's Kevin Durant.
A potential trade of New Orleans star Anthony Davis - who can't be traded to Boston before July 1 unless Irving is traded - has also muddied the NBA landscape.
Celtics general manager Danny Ainge has not expressed any desire to trade Irving, and said this Thursday in an interview with Toucher and Rich on 98.5 The Sports Hub in Boston: "I talk to Kyrie all the time. My feelings have not changed.
"I feel like Kyrie likes it in Boston," Ainge said. "But we won't know anything until July."