Amir Khan should take time out before Kell Brook fight is discussed, says Eddie Hearn
By Richard Damerell
Last Updated: 10/05/16 9:28am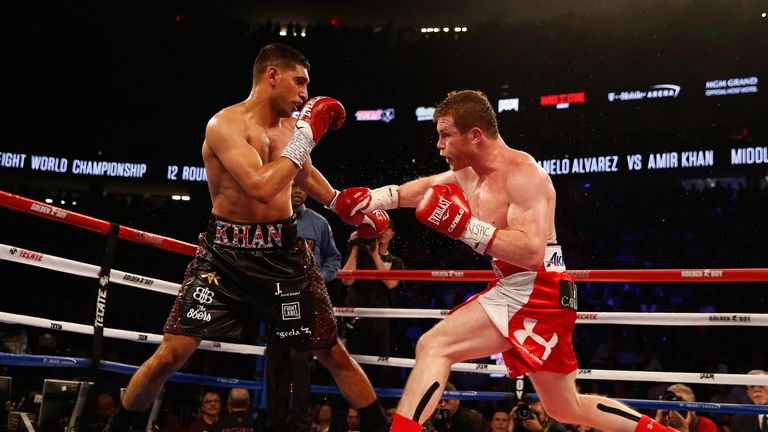 Promoter Eddie Hearn will press on with plans for Kell Brook's next title defence and says the 'last thing' Amir Khan needs is a fight against the IBF welterweight champion.
Khan has indicated he will step down in weight after his ambitious attempt to win the WBC middleweight title ended in a crushing knockout defeat to Saul 'Canelo' Alvarez on Saturday night.
In the aftermath of Khan's sixth-round stoppage loss, Brook took to social media to issue a fresh challenge to his British rival.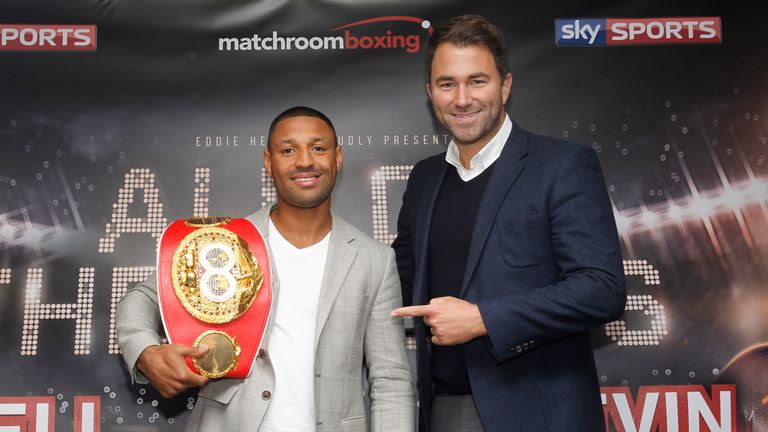 Hearn had been hoping to secure a long-awaited fight between the domestic duo before Khan opted for Alvarez but insists Brook will firstly set his sights elsewhere, with talks ongoing about a big summer fight against the likes of WBO champion Jessie Vargas or Lamont Peterson.
"I've had lots of calls from the media regarding Brook v Khan," Hearn told Sky Sports.
"It may surprise you, but I don't feel it's respectful to talk about that fight right now and, although it's there, let's give Amir time to get over Saturday - plus we have our own big fight to make in the summer.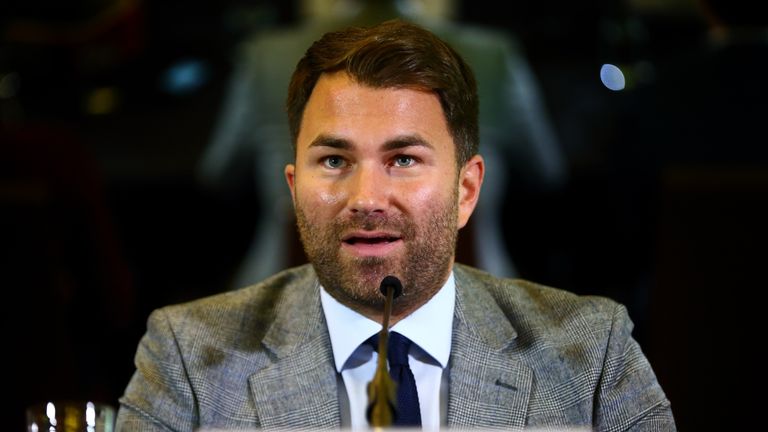 I feel for him because basically he was used as an opponent in the fight.
Eddie Hearn on Amir Khan
"Saturday wasn't pleasant to watch and honestly, if he was my fighter, the last thing I would be thinking about right now is to put him in with a puncher like Kell after a knockout like that."
Khan admitted he could not cope with a naturally bigger opponent and suggested that Alvarez could have weighed 'around 180lb' by the time they shared the ring.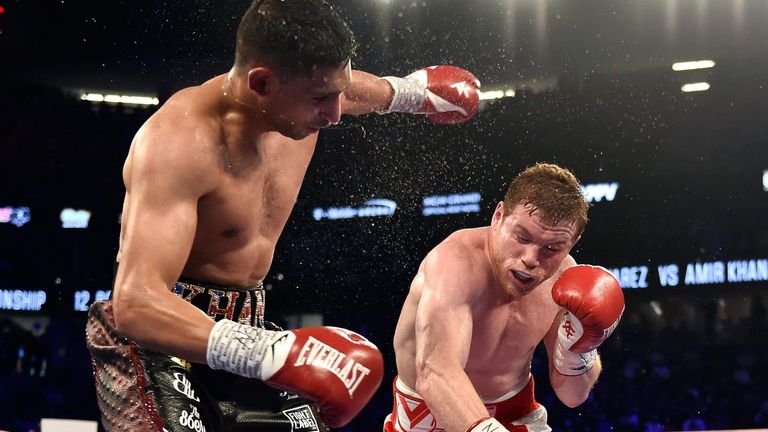 Hearn believes this weight discrepancy should not have been allowed when the fight was originally negotiated and was not surprised by the outcome.
"Saturday night went down how most expected," he said. "Amir would start well then get knocked out. I feel for him because basically he was used as an opponent in the fight.
"I appreciate he wanted a high-profile fight but, having just moved to 147lbs, how can you go into a fight at middleweight with no rehydration clause?
"I believe Canelo would have been close to 175lbs in the ring and Amir closer to 160lbs. You could see in the clinches he was being thrown around like a rag doll. It's all very well saying he 'dared to be great', but do you have any idea how dangerous a knockout like that is to an individual and his career?
"He has been knocked out at lightweight, light-welterweight and now devastatingly at middleweight."