Darren Barker hopes meditation will help him win a world crown
Darren Barker has revealed how meditation has helped him prepare for his upcoming world title shot.
By Richard Damerell
Last Updated: 25/07/13 1:58pm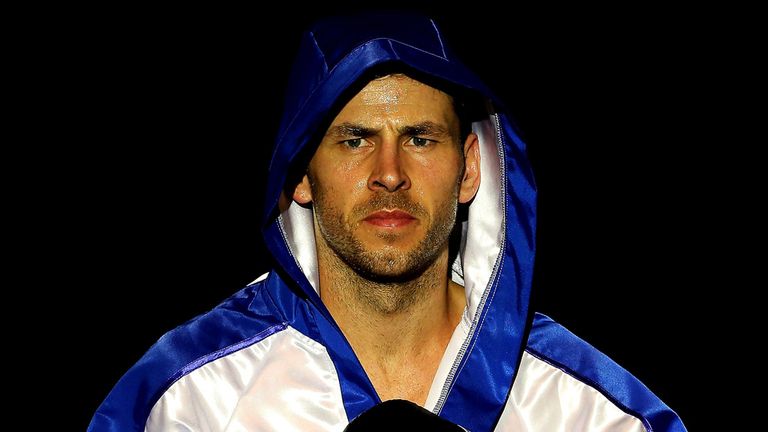 Barker will have his second crack at a world title when he challenges Daniel Geale for his IBF middleweight belt in Atlantic City on August 17.
The 31-year-old has turned to yoga to help prevent the injuries that have hampered his career and also meditates to focus his mind on victory.
He told skysports.com: "I'm doing lot of yoga now and that is helping me keep my injuries at bay and I'm also doing a bit of meditating. That's keeping me clear in the head. It's a holistic approach if you like.
"I do that at least three or four times a week. It's not for long, just giving myself five minutes, ten minutes on my own, without any distractions, and just concentrate on where I want to go and what I want to do and achieve.
"It's giving me a clear head and it's giving me a sense of direction."
Barker was an accomplished amateur, claiming light-welterweight gold in the 2002 Commonwealth Games, while Geale also struck gold at welterweight in Manchester.
The Australian has suggested he is more skilful than Barker, but this claim baffles the Barnet man, who feels he is the superior all-round fighter.
Stronger
"To be honest, I totally disagree with him," said Barker. "I think I'm better in every department, I'm quicker than him, I hit harder than him, I think I'm stronger than him. I look forward to proving it on the 17th."
Barker fell short in his first fight at world title level, suffering a brave stoppage defeat against the division's top man Sergio Martinez.
He returns to the scene of this loss, Atlantic City, for a shot at Geale and believes he is better prepared for his return trip to America.
"I've fought the best at the weight and it was at Atlantic City, so it was a great experience that I'll be taking into this fight," said Barker.
"It being at Atlantic City is a big plus for me. I think I've fought at a decent level. I've fought Sergio Martinez, he's fought Felix Sturm and a couple of other fighters, but I think they were past it a bit.
"I honestly can't see Geale beating me. I really feel this is my time, physically and mentally, I'm bang on. I'm absolutely in my prime in both of those aspects."