Mayweather vs McGregor: Paulie Malignaggi now respects Conor McGregor after watching him train
By Richard Damerell
Last Updated: 07/08/17 10:42am
Paulie Malignaggi admits Conor McGregor has earned his respect after helping the UFC star prepare for his Las Vegas fight with Floyd Mayweather.
The former world champion was summoned to McGregor's training camp for sparring sessions ahead of the Irishman's audacious bid to end Mayweather's 49-fight unbeaten record in Las Vegas on August 26, live on Sky Sports Box Office.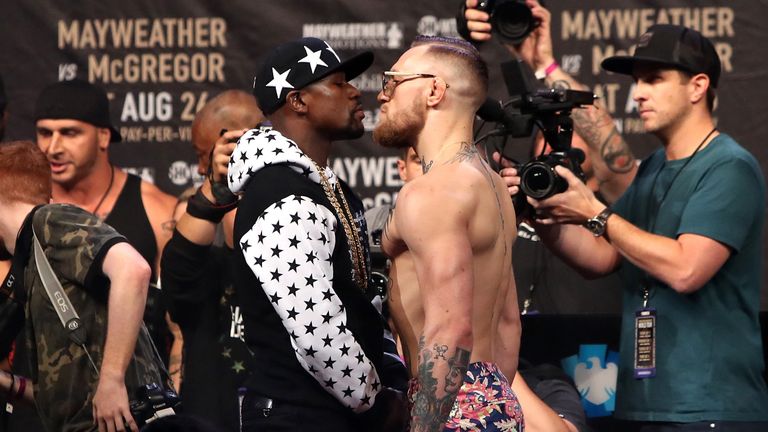 Malignaggi has previously dismissed McGregor's ambitions of switching codes, threatening to "knock the beard off" the 29-year-old, who has held UFC titles in two weight divisions.
But the 'Magic Man' admits his opinion of McGregor is vastly different after witnessing his self-belief and dedication.
"It makes me respect McGregor to see his work ethic that he's put into the training camp. Seeing him work hard every day and see that he's really determined to upset the odds," Malignaggi exclusively told Sky Sports.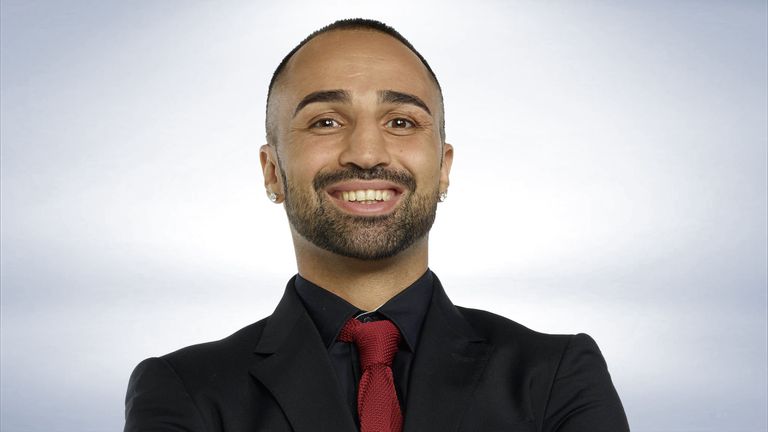 Whatever it's been, he's done it. He has no reason to ever doubt himself, because he is yet to be proven wrong.
Paulie Malignaggi on Conor McGregor
"When you talk to Conor, at first I started thinking this guy doesn't really think he's going to win this, it's just a 100 million dollar fight for him.
"Then when you really start to talk to him, you start to realise that this guy really believes it down deep inside his heart and he's got every reason to, because every time he's been doubted in his life he has been able to overcome those odds and win, no matter what it is.
"Come out of poverty, become a UFC champion, become a two-time two-weight UFC champion. Whatever it's been, he's done it. He has no reason to ever doubt himself, because he is yet to be proven wrong.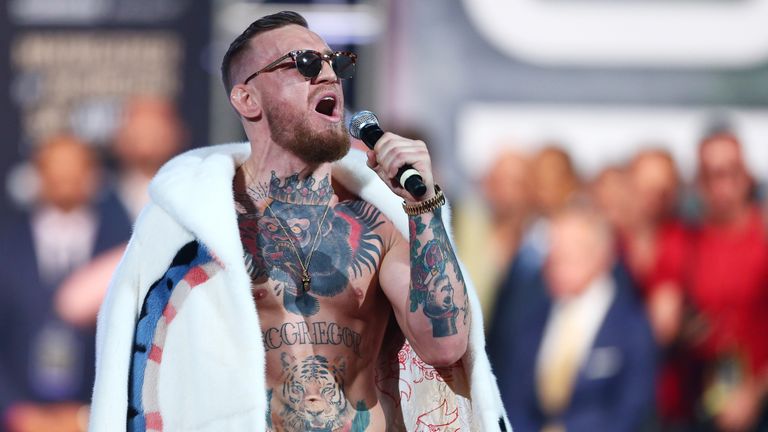 "From the outside, we're going to doubt him again, but Conor McGregor doesn't have any doubts in his mind."
Malignaggi received a first-hand view of McGregor's unorthodox style during eight rounds of sparring last week and has hinted that he might throw a few 'curve balls' in a bid to surprise Mayweather.
"Conor is working on a specific game-plan and Conor also obviously has a toughness from mixed martial arts," said Malignaggi. "He's not going in there to play patty cake, he's going in there with any other fighter's mentality.
"Conor is the kind of guy who is going to come with a different style.
"Timing wise it makes it a little bit different to time. I'm not going to say difficult to time, because you can get a timing on him, but at first glance you are not going to get a look that you're accustomed to and then depending on him, his aggression, his non-aggression, because Conor has different methods of executing his little game-plans that he has.
"It's going to be up to Conor to throw those little curve balls here and there and throw things a bit out of line for Floyd, and see if he can get Floyd's respect."