Boxers, Trainers & Pundits
Jacobs vs Derevyanchenko: Who is the best middleweight in the world?
Does 'Canelo' still count? Where does Golovkin come? And who is America's best at 160lbs?
Last Updated: 26/10/18 4:33pm
Demetrius Andrade did it last week, Daniel Jacobs could do it again on Saturday, but where do the newest world middleweight champions fit in? Does Saul Alvarez still count? Is Gennady Golovkin everyone's favourite? Well we asked The Panel to pick their top five at 160lbs...
Jacobs can join the list of current world title holders at 160lbs if he defeats Sergiy Derevyanchenko to claim the vacant IBF belt in New York, in the early hours of Sunday morning, live on Sky Sports.
But who are the elite fighters in a glamour division, with pound-for-pound stars mixing with exciting upcoming talent? The Panel of experts have given their verdict...
Live International Fight Night
Daniel Jacobs vs Sergiy Derevyanchenko
Alberto Machado vs Yuandale Evans
Heather Hardy vs Shelly Vincent

2am, Sunday, Sky Sports Action
3am, Sunday, Sky Sports Main Event
Darren Barker
1 - Gennady Golovkin: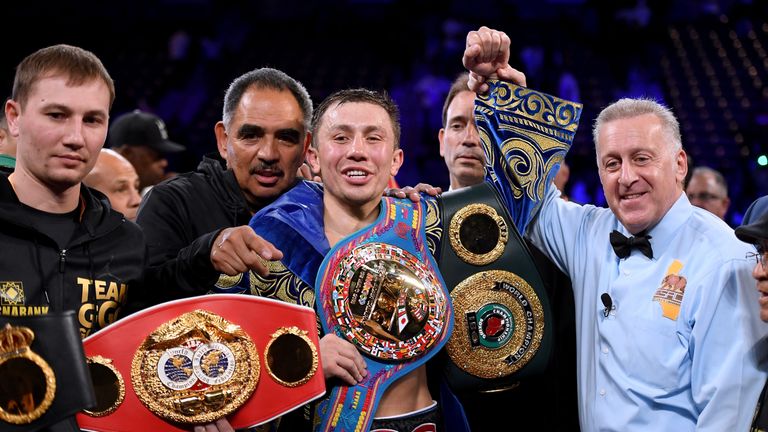 I don't care what the officials say, these are my rankings. I do think Golovkin would like to set the record straight against Jacobs. You'd be a fool to think Triple G is over the hill, but how much did those last two do to him?
Barker on Golovkin
2 - Saul Alvarez: I can't see him moving back down to take on a real, real test, so who knows if he will stay up at super-middleweight.
3 - Daniel Jacobs: If I've got Golovkin at No 1, he can't go any higher, can he? But there was nothing between the two in that unification fight. He is good, very good, and has the lot, he really does.
4 - Billy Joe Saunders: Regardless of all what's gone, he was an unbeaten world champion. If I am honest, I fancied him to beat Demetrius Andrade before it all went wrong and as long as he gets back, it will take something special to beat him.
5 - Jermell Charlo: This boy is so dangerous he has to get into mandatory positions, because no-one will take him as a voluntary. He is naturally gifted, powerful, quick, a real class fighter. He will only get better.
Johnny Nelson
1 - Saul Alvarez: You've got to put 'Canelo' in the top spot. I would have said 'GGG', but Canelo has proved that wrong. What he's done, he's improved each time he's had a fight.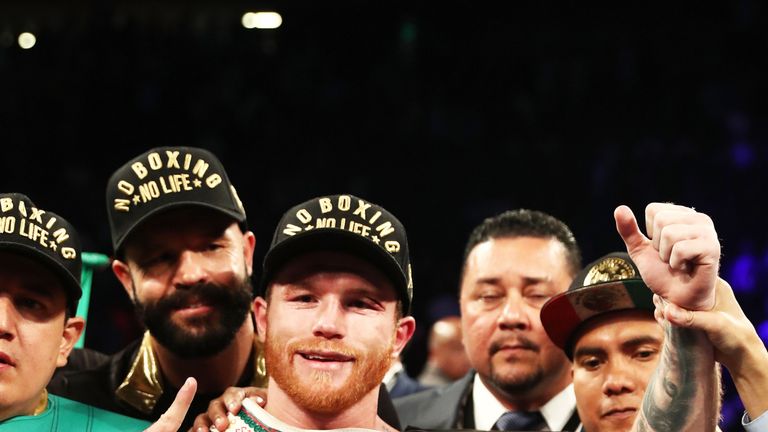 He has to be the No 1, even if he's up at super-middleweight for now. Every time he has had a test in his career, he has improved.
Nelson on Canelo
2 - Gennady Golovkin: would still have been No 1 if you'd asked me before the rematch. Still hard, aggressive but no longer top dog.
3 - Daniel Jacobs: is the sensible pick because he came so close to beating 'GGG' himself. Already a world champion and probably will be again.
4 - Jermall Charlo: has worked his way up through the rankings since moving to 160lbs and that, plus his obvious talent, demands respect.
5 - Demetrius Andrade: needed just two fights at middleweight to become a world champion. 'Boo Boo' had gone off the boil a bit but last week's win was impressive. Everyone knows him as a middleweight now.
Matthew Macklin
1 - Saul Alvarez: I picked 'Canelo' to beat Golovkin in the rematch as I feel 'GGG' is on the slide now and Alvarez would have grown into the weight. Having said that, I had Golovkin winning it by a round, but it was such a close fight, that could've gone either way.
2 - Gennady Golovkin: I thought he won the first 'Canelo' fight clearly, and had him edging the second one. He's been an unreal champion who has consistently fought anyone and everyone, one of the very best pound-for-pound, but I feel his best days are behind him now.
3 - Daniel Jacobs: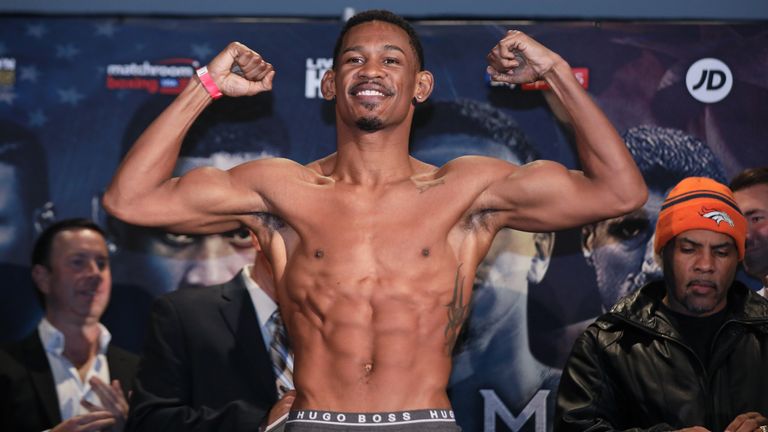 He lost a razor-thin decision to Golovkin 18 months ago and has since put a couple of wins together. He's a slick boxer-puncher with good hand speed and carries power, especially early on as we saw in the Peter Quillin fight.
Matthew Macklin on Daniel Jacobs
4 - Billy Joe Saunders: a real shame we didn't get to see him against Andrade as that would have been two very slick southpaws trying to outsmart each other. Hopefully Billy Joe can get back in among the title fights, as he proved in his masterclass against David Lemieux that he is without doubt one of the best middleweights in the world when he's on song.
5 - Jermall Charlo: probably the future of the middleweight division and the guy who is most likely gonna be avoided as he's high risk-low reward right now. A solid all-rounder with good fundamentals, good boxing IQ, and he carries concussive power.
Spencer Oliver
1 - Saul Alvarez: won the second fight against Golovkin more convincingly than I thought he would. I felt 'GGG' had won the first, but 'Canelo' has just got everything. He can punch, box on the back foot, and is the outstanding middleweight at the moment.
2 - Gennady Golovkin: is still at No 2, just because of his toughness, his all-out aggression and relentless style. He whacks with either hand and is a difficult guy to beat.
3 - Billy Joe Saunders: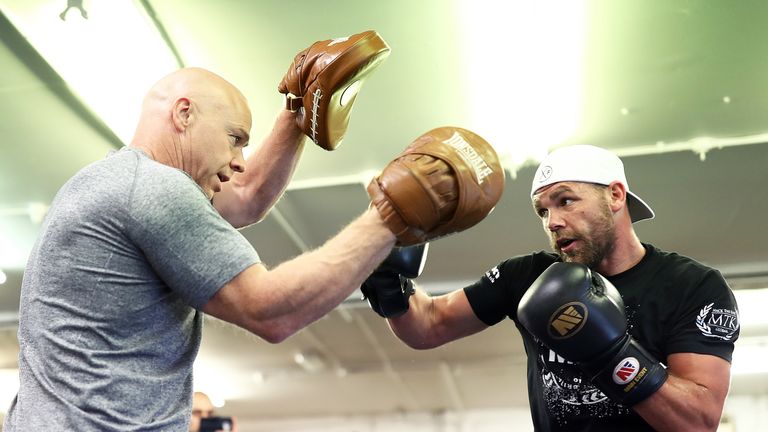 He is a very difficult guy to beat. He's a slick southpaw, with good movement, throws punches in bunches, and stylistically he's very difficult to deal with when he's on his game.
Oliver on Saunders
4 - Jermall Charlo: is very heavy-handed and very big at the weight. He's young and fresh and has got no miles on the clock. The one, out of all the middleweights, who looks to be improving at the fastest rate.
5 - Daniel Jacobs: had a controversial loss to 'GGG' and put up a great performance. When he's on form Jacobs has excellent all-round ability.
Watch Jacobs vs Derevyanchenko for the IBF world middleweight title, and two other world title fights from Madison Square Garden, on Sky Sports Action from 2am, Sunday morning. Don't forget the clocks go back at 2am, so if you don't change them, it starts at 3am.