Jim Watt
Boxing Expert & Columnist
Khan v Alexander: Jim Watt says Amir Khan can't do dull because he is too brave for his own good
Alexander a tricky test but Khan knows he has to put on a show
Last Updated: 12/12/14 3:49pm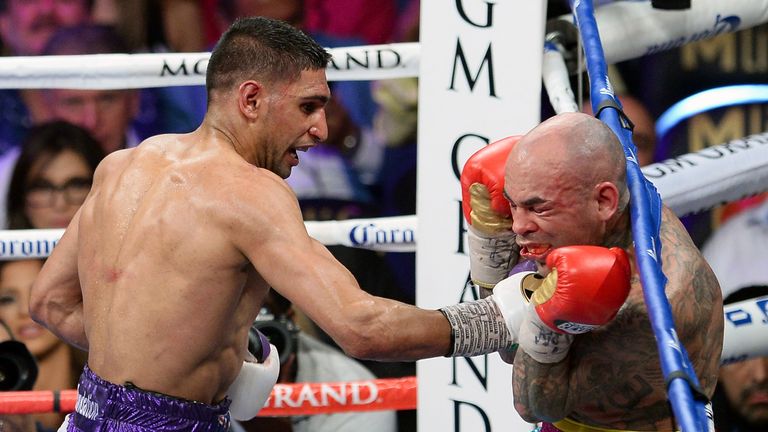 Amir Khan is back in Las Vegas taking on the experienced Devon Alexander so Jim Watt tells us what he expects ...
The one thing I like about Amir Khan is he has bags of courage.
There is no question he's brave enough; he has looked vulnerable at times in addition to being beaten - and beaten badly.
And don't forget those two knockouts. Breidis Prescott and Danny Garcia caught him with absolutely blinding shots, it wasn't mediocre punches that KO'd him.
He also took some real whacks off Marcos Maidana four years ago, making the mistakes and letting him tee-off, yet he was taking them so his chin is better than people give him credit for.
Two fights ago against Julio Diaz he was poor but other than that, the boy always entertains us because he is brave and bold and he wants to put on a show - as he will against Devon Alexander.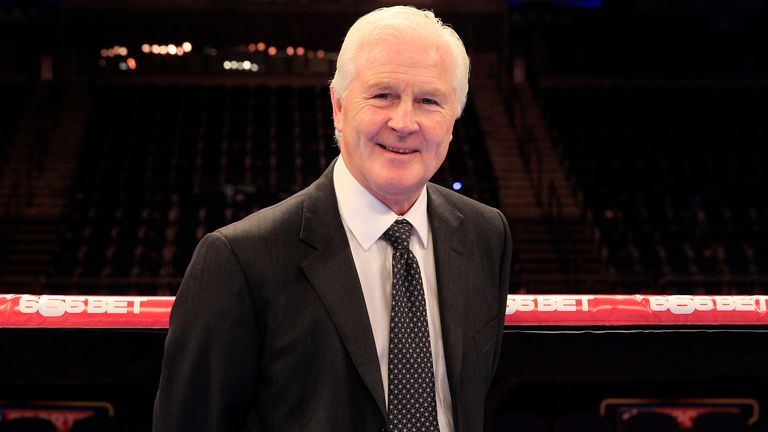 This is a tricky, tricky encounter for Amir. But if he wants to stay a big-money fighter, attracting the big names and big venues, he cannot afford to sit back. And he won't.
Jim Watt
The one thing that disappoints me is that we just don't see enough of him. He is the type of fighter I would like to see fighting regularly and maybe he wasted some time trying to chase down a fight with Floyd Mayweather.
Now he is up against Alexander which is by no means easy, but if he wants to bang the drum for the Mayweather fight he has to look good this weekend and doing that, never mind winning, is a tough test.
Alexander is a southpaw and a thinker. In fact 'cagey' sums him up in a word. I am not convinced about his temperament when you look back to that Timothy Bradley fight, when he simply didn't want to know and practically got the fight stopped.
But Alexander needs to win, too. He is not big box office as it is, but losing to Amir will completely push him out of the picture. So he should be up for it.
Damage
Southpaws are never easy but the fact Khan looked so good against Collazo last time out is a big plus. Collazo was cagey, tough, strong and liked a fight yet Khan took care of him with no problems at all - it was a real class performance.
What I think we will see this time is those short bursts, in and out, and picking his moments to move in and do the damage. He is not going to throw single shots at a southpaw counter-puncher, but will move in behind the jab, get his punches off and get back out again to nullify what Alexander will throw back.
But believe me, this is a tricky, tricky encounter for Amir. If he wants to stay a big-money fighter, attracting the big names and big venues, he cannot afford to sit back. And he won't.
As fighters get older they should adapt and we should see a calmer Khan. But we know that sooner or later he is going to have a brawl and go toe-to-toe.
I see him winning against Alexander because if it gets to the stage where both have to give their all and throw everything into the mix, Amir can do it with no problem at all whereas Alexander will try to nick a decision rather than go out and make a point.
I can see it going the distance, but providing he doesn't make too many mistakes and doesn't get caught too often, I think Khan wins on points.
And don't think it is going to be dull. This is Amir Khan we are talking about. He doesn't do dull.
Watch Amir Khan v Devon Alexander, live on Sky Sports 1, from 2.00am on Sunday morning.