Martin Murray admits he is now at a crossroads in his boxing career after his latest shot at a world title ended in a split-decision loss to Arthur Abraham in Germany.
Murray pushed the Armenia-born German all the way but scores of 115-112, 112-115 and 116-111 saw him come away from the bout in Hanover empty-handed.
"Obviously I'm gutted," Murray told Sky Sports after the loss.
"I really thought it was my night and when the final bell went - even though we were in Germany - I still thought I had it. I still thought I had done enough. When they said it was a split decision even then I still thought I'd got it.
"I know I'm too good to retire but the way I am feeling now, what can I do? It was my fifth shot. I just can't keep doing this. I just can't keep doing it to my family."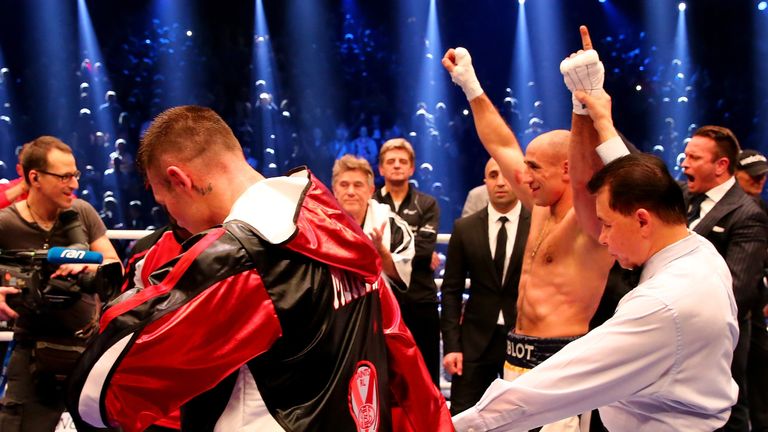 Decisions are notoriously hard to come by for visiting fighters in Germany and Murray's camp had insisted on American officials for his world-title challenge.
Murray's promoter Eddie Hearn has already promised to put up a big purse to try and lure Abraham to England for a rematch but the champion's promoter Kalle Sauerland cast doubt on the possibility.
"Let's have this right - it was a close decision but it was not a bad decision," Sauerland said.
"Martin is a very good boxer. He truly deserves to be a world champion and I hope he wins his title one day."