Floyd Mayweather says he currently has no urge to make a return to the ring and insists a comeback will only happen "if it is meant to be".
The former five-weight world champion called time on his career last September after he defeated fellow American Andre Berto in Las Vegas and equalled heavyweight legend Rocky Marciano's unbeaten 49-0 record. 
Mayweather, who has since shifted his focus to his work as a boxing promoter, says he is comfortable with his decision to retire from the sport and is delighted that he can control his own destiny, along with his advisor Al Haymon. 
"What is meant to be in life is meant to be. If it is meant for me to come back and fight again for the UK fans, then I'll come back," Mayweather said.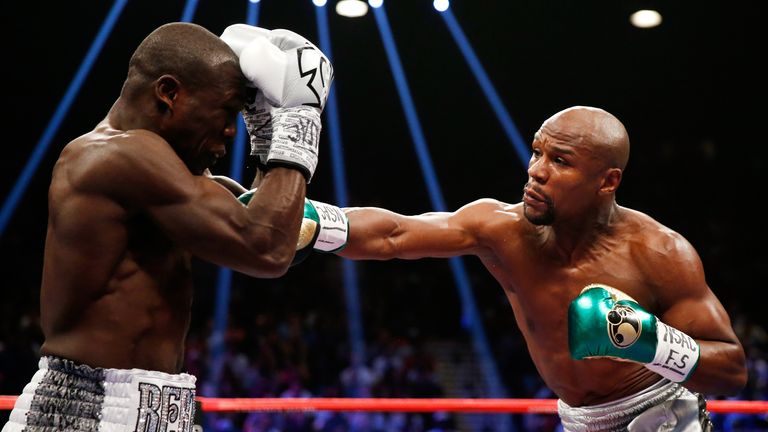 "But, as of right now, I don't have the urge and I am far away from boxing as possible. I stay away. 
"Once I got to a certain situation, I wanted to be able to control the sport the way I wanted to control the sport. I dictate and control boxing the way I want to dictate and control the sport. Right now, we have all the say so in the sport of boxing, me and Al Haymon."
Mayweather, speaking at his European Victory Tour, also commended British fighter Kell Brook and revealed his disappointment that a bout between the IBF welterweight world champion and Amir Khan had not been made. 
Brook, who will defend his IBF strap against Canadian Kevin Bizier on March 26 live on Sky Sports, had been hoping to secure a fight with domestic rival Khan for the summer.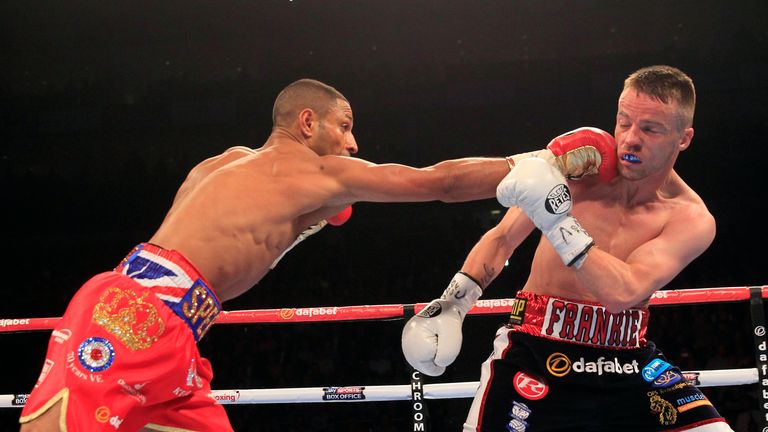 Despite initial talks between both camps over a potential clash, Khan has since confirmed he will fight Mexican Saul Alvarez for the WBC middleweight title on May 7 in Las Vegas. 
"I want to commend you (Brook). You are a true champion, you carry yourself as a true professional and I like what he represents in the sport of boxing. He's a very good boxer, solid puncher and he always goes out there and gets the job done," Mayweather added. 
"But I think for the fans, because the UK fans are loyal fans, Amir Khan should have fought Kell Brook, that's just my honest opinion. 
"I think we should have put the fight on an even playing field. I think he's (Khan) from Bolton, he's (Brook) from Sheffield, so they could have met in the middle in London, made the fight happen on an even playing field."