Nigel Benn offers Chris Eubank 50-50 split and wants to fight at Wembley
By Isaac Robinson
Last Updated: 08/03/16 10:07pm
Nigel Benn has demanded Chris Eubank "stop talking rubbish" and offered him a 50-50 split to fight him for a third time, with Wembley his preferred venue.
Benn (42-5-1-KO35) last fought in 1996 while Eubank (45-5-2-KO23) has not been seen in a professional boxing ring since 1998 - but both men have expressed an interest in turning their rivalry into a lucrative trilogy.
While the 52-year-old Benn admits time is running out on the idea and says he is comfortable financially and happy regardless, he has launched another scathing attack on Eubank after the 49-year-old told press that the wheels of negotiation are in motion.
Benn told Sky Sports: "He [Eubank] needs to stop telling people at after-dinner speaking about what he's going to do. Talk is cheap. If you want to put the fight up, bring the contract. Let's ask Eddie Hearn because I don't trust you. It's 50-50 regardless.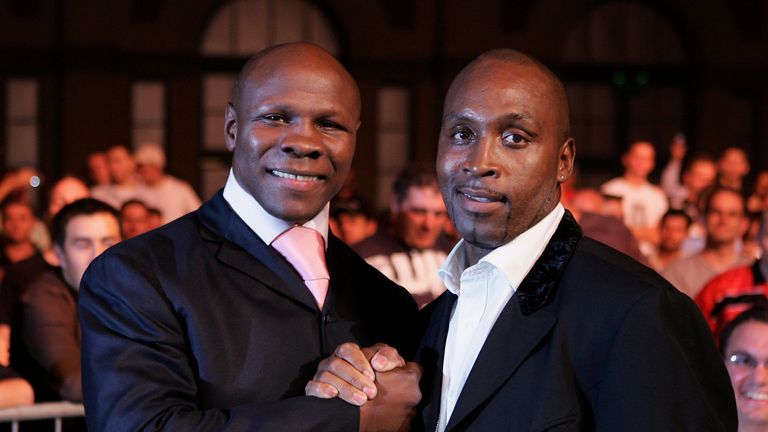 The reason I'm so passionate about the fight is I know for a fact I will bang him out. I just know. I'm fitter now than I ever have been.
Nigel Benn
"I'm ready to sign. No games. Let's get someone who's got the logistics. We had people from Dubai, Manchester, other guys with the logistics worked out and it fell through. I've got all the clout but he thinks it all works around him. It doesn't work like that.
"He thinks he'll get 70 per cent and I'll get 30 per cent but he needs me. Let's do 50-50. Does he really want it or is he just talking a good fight? I watched when his son fought Spike O'Sullivan and he got involved. Why? That's your son's fight.
"He wants Emirates Stadium. He's got all the ideas but show me something concrete. My ideal would be Wembley Stadium.
"I'm not going in there if I don't think I could do a number...I've never trained like this before. My trainer Rodney Williams is the absolute business.
"You want to put it on? Let's get the contract. You're saying all these things so yeah, I'm here waiting. Stop talking gobbledy-gook and let's get it on. You're hearing it from my mouth. If you're scared, just admit you don't want to fight.
"Nobody has time for this. This is absolutely rubbish. We could've had this fight two years ago. I just don't have time for his games.
"I'm okay. I'm still a millionaire. I don't have to do anything. I'm retired and everyone knows I'm okay.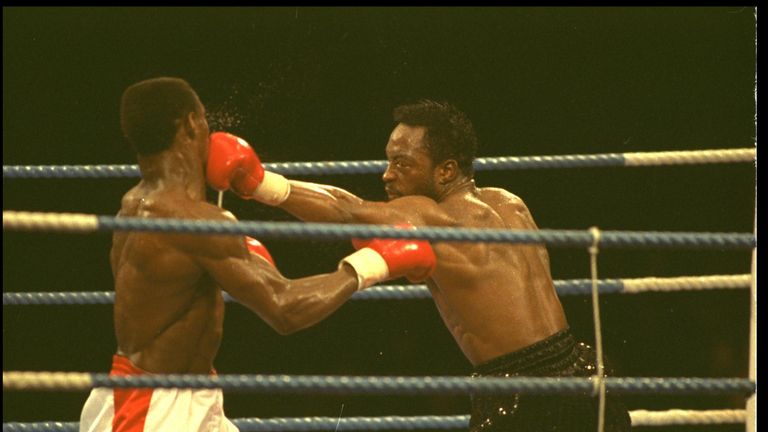 "Frank Warren can't work with him. Eddie Hearn can't work with him. These guys have all the logistics but he [Eubank] wants to put it on because he's just got his promoter's license.
"The reason I'm so passionate about the fight is I know for a fact I will bang him out. I just know. I'm fitter now than I ever have been. I just know I'm in great shape and I haven't got time to play all these games.
"Put up or shut up. Don't give it all that Charlie Big Bananas. Don't tell me about negotiations - I don't play that. He thinks he can sit there and call the shots but he's wrong. Get the fight on and stop mucking around. I'm not at his beck and call."
The pair first clashed in 1990 when Eubank took Benn's WBO world middleweight title via ninth-round stoppage and the rivals fought to a draw in the rematch at Old Trafford three years later.