Charles Martin vs Anthony Joshua: George Groves to face unbeaten David Brophy on April 9
By Isaac Robinson
Last Updated: 17/03/16 5:17pm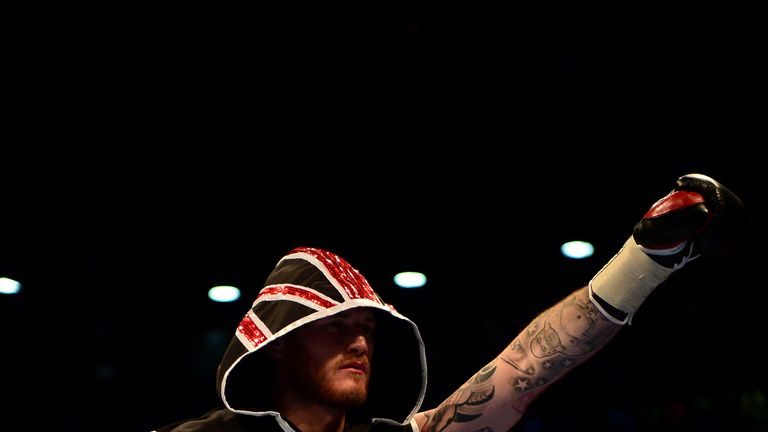 George Groves will continue his campaign to book a fourth world title shot when he takes on the unbeaten David Brophy on the undercard of Charles Martin v Anthony Joshua - live on Sky Sports Box Office on April 9,
Londoner Groves (22-3-KO17) returned from his agonising points defeat to WBC world super-middleweight champion Badou Jack by stopping Andrea Di Luisa in the fifth round at the Copper Box Arena back in January.
In Brophy (16-0-1-KO1), he faces an unbeaten Scot fighting outside of his homeland for just the second time in his career - the first being an emphatic first-round stoppage victory over Vitalie Mirza in Leeds in October 2014.
Ahead of his second fight under the guidance of Shane McGuigan, Groves said: "It's nice to be in a domestic dust-up! David is an undefeated fighter so I'm sure he will be coming with a lot of confidence. It's great to be back on Sky Sports and part of a great Box Office line-up. I'm looking forward to it.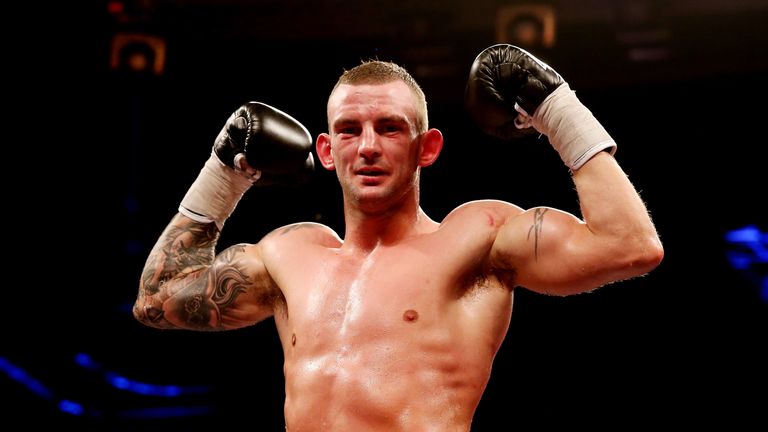 "I had a good performance last time out against Di Luisa and I will be using that momentum going in this fight. Hopefully I'll get a similar result and we can move on to the bigger fights in the summer.
"The work with Shane is going well. I think we will see even more improvements. The sparring has been better, the technical sessions have been better. I think that will come out more and more in this next fight.
"I'm sure it won't be long until back in the world title mix. There's plenty of big fights out there for me, and I'm willing to fight anyone, so we will see what routes open for me."
Brophy, who is trained by Ricky Burns' former trainer Billy Nelson, said: "This is a massive opportunity for me. I have done my apprenticeship and I have waited patiently for a chance, so this is a great chance for me to show what I can do on an outstanding show.
"I said yes to the fight straight away. I didn't even know how many rounds it was, or anything about the money, I just said yes. I haven't been in the limelight, you never really are in Scotland, so opportunities don't come too often and you miss 100 per cent of the opportunities you don't take.
"I don't mind being the underdog. I know people will say I am the underdog straight away and George is a good fighter and I know that. But I am more than prepared for this step up and I will give it everything I have got.
"I feel really confident and I would have taken the fight if I wasn't. I'm not here to make up numbers and that's the first mistake that anybody will make. I'm there to do a job.
"I expect George to be fast and to try and do a job on me. I feel as if he is going to have a big fight in the summer, and whatever that is I think they will be treating me as a stepping stone and that is even better for me because I don't mind being the underdog and I don't mind going into somebody's back garden either."
Groves v Brophy is part of a stellar cast on the undercard of Joshua's maiden world heavyweight title shot, with Lee Selby defending his IBF world featherweight crown against Eric Hunter and Matthew Macklin taking on Brian Rose.