British Boxing Board of Control general secretary Robert Smith has backed the handling of Nick Blackwell during his fight with Chris Eubank Jr.
Blackwell remains in an induced coma having collapsed in the wake of a 10th-round stoppage defeat to Eubank Jr at Wembley Arena on Saturday evening.
Debate as to whether referee Victor Loughlin or Blackwell's corner should have halted the fight sooner has raged since, and footage emerged of Eubank Jr's father, Chris Eubank, instructing his charge to target Blackwell's body rather than his head heading into the ninth round.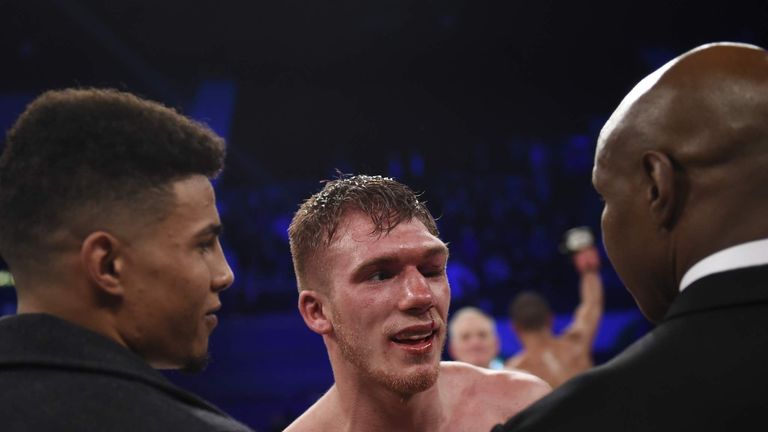 He's entitled to his opinion but I don't think he was instructing the boy to stop hitting him to the head because he was in danger.
But Smith told Sky News: "There were experienced officials refereeing there. Nick was fighting back and although he was obviously losing, he was still fit and ready to go.
"The referee felt he did the right thing and I would stand by that. We will be getting reports with regard to what went on that evening and will consider it at a later date but at the present time, from speaking to the referee and Nick's trainer, I'm happy with the decision they made at the present time.
"As a boxing person, I've listened to the Chris Eubank comments. He's entitled to his opinion but I don't think he was instructing the boy to stop hitting him to the head because he was in danger - he was talking about going to the body because he thought it was a better way of getting the fight over. That's two different things altogether.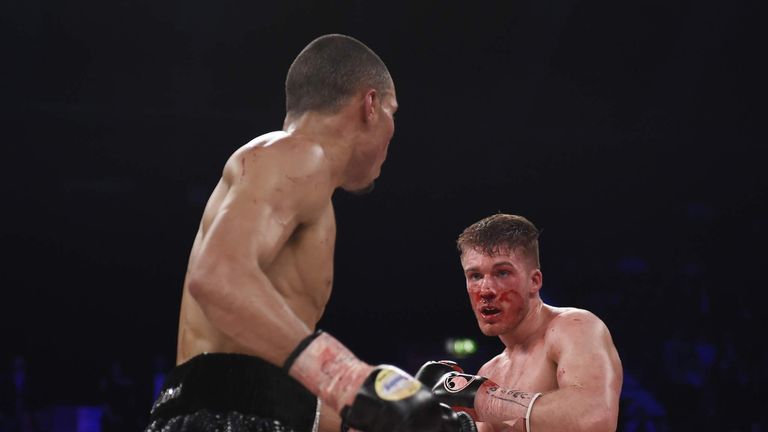 "I'm an administrator, not a doctor. I've spoken to the doctors and I believe everything went OK on the night with regards to the procedures we have in place. They made a judgment call as we all have to make judgment calls in our life with regards to many aspects.
"When I had Nick in my office for the check-weight, he was so looking forward to the bout. It was going to be a life-changing experience. If he'd have won then he'd have a Lonsdale belt. It was a great opportunity for him and he would have wanted to carry on. The right decision was to pull him out due to the eye injury.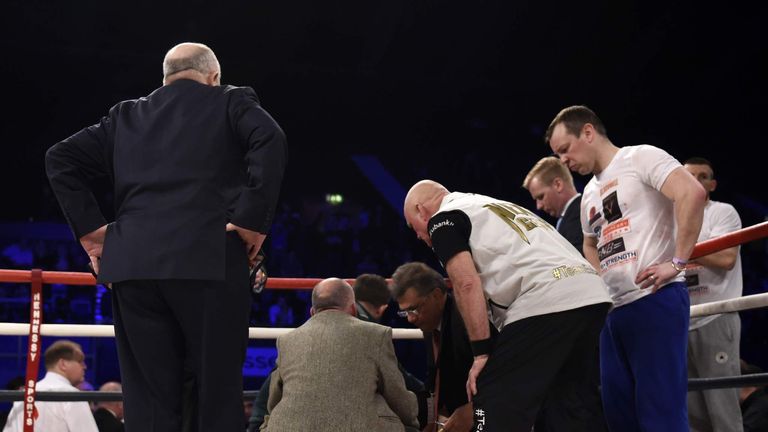 "If you're going to get rid of something, you've got to replace it with something. If you outlaw boxing, it will go underground and people will get seriously hurt. We have a strong governing body in this country. The medical procedures in place are very stringent. This sort of incident doesn't happen very often.
"We had 226 tournaments last year and 45 in the whole of March this year. This weekend, we had 12 shows from Friday until Sunday and one serious injury. One too many for sure but a lot of boxing goes on without serious injury and that's because of the procedures in place and the qualified men we used."
Blackwell, 25, (19-4-1-KO8) was making the third defence of the British middleweight title he won in May 2015.
His family released a statement on Monday afternoon, thanking the public for their support.
It read: "We would like to thank the public for their many messages of support for Nick, they are much appreciated. No official statements have been made either by ourselves or the hospital.
"We would like to clarify that, given the unsubstantiated rumours and statements in the media, we would like privacy while Nick receives treatment - and any statements will be released only by the family or the promoters Hennessy Sports."