Kell Brook takes back Amir Khan call-out, says rival needs to recover
By Lyall Thomas
Last Updated: 09/05/16 5:59pm
Kell Brook has warned it "would not be safe" for Amir Khan to fight him after being knocked out at the hands of Saul 'Canelo' Alvarez.
Khan was put down in brutal fashion by the Mexican in the sixth round of the WBC middleweight title fight in Las Vegas on Saturday night.
Brook called out Khan on Twitter immediately afterwards but, although he insists he will fight Khan if the Bolton fighter recovers and is deemed fit, Brook distanced himself from a bout in the near-future.
Speaking exclusively to Sky Sports News HQ on Monday, IBF welterweight champion Brook said: "After the defeat this weekend, it won't be safe for him to fight me. He's had some bad knockouts.
"I'm not sure what Canelo weighed on the night but it was a lot bigger than Amir.
"He got knocked out in a really bad way. I punch just as hard as Canelo. It would just be a matter of time before the same thing happened.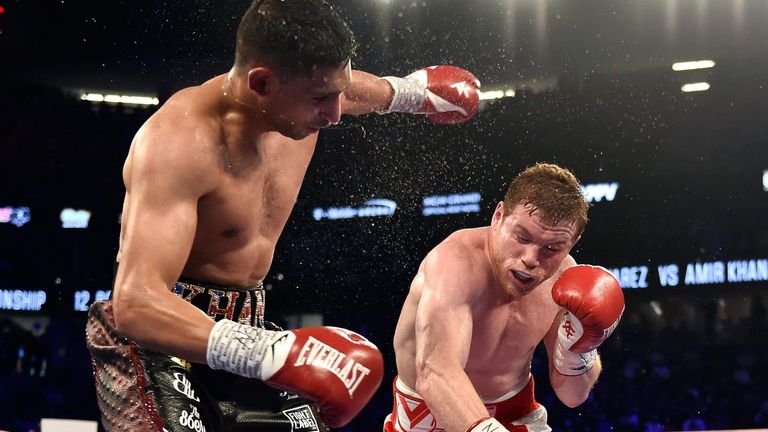 "I respect Amir for moving up in weight and fighting him. In their mind I think they were going down the line of it was a win-win; he was up against it, against a heavier guy, so it didn't harm anything.
"If he went the distance and lost on points, it would have been good. But losing in the way he did, with a devastating knockout, was nothing good for him. He's had a few now and it's going to take it out of anyone."
Brook tweeted moments after Khan was flattened: "I'm here all British showdown @amirkingkhan" - but admits he reacted in the heat of the moment.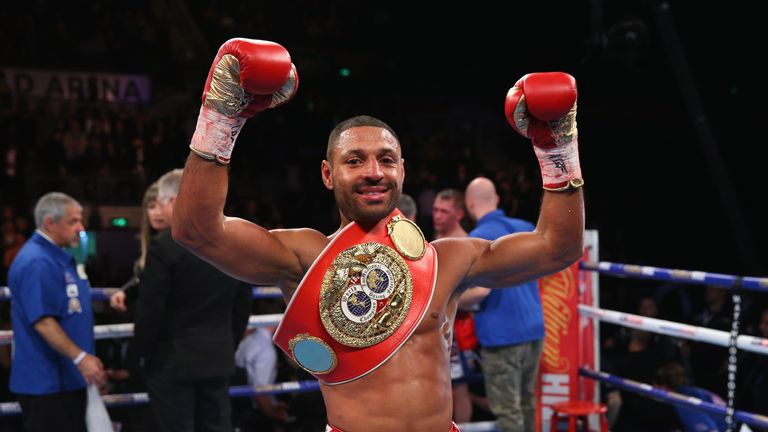 I've watched the fight a few times now. It's not good taking those shots like he did.
Kell Brook on Amir Khan
"I was watching it with a group of people and everyone wanted me to fight him, but I don't think it would be safe," he said. "I've watched the fight a few times now. It's not good taking those shots like he did.
"I've got my fight, first of all. I'm looking for a big one this summer, so we've got to secure that first. Then who knows what will happen. All I'm interested in myself [is] fighting the very best fighters out there.
"I am going to step up. I had to fight certain fighters or I'd get stripped of my title, but now we've got some breathing space I'd like a unification fight.
"I'm looking at Danny Garcia, Jessie Vargas. Shawn Porter and Keith Therman are fighting each other. I want an exciting fight. That's what we're looking at."