Hughie Fury step-up delay amid health issues, says Peter Fury
By Isaac Robinson
Last Updated: 13/05/16 12:27pm
Hughie Fury will delay stepping up his level of opposition until he has overcome his current health problems.
The unbeaten 21-year-old has been tipped to follow in the footsteps of his cousin Tyson Fury by becoming a world heavyweight champion, but his father and trainer, Peter Fury, has revealed he is operating only 'at 30%' due to a skin condition causing fatigue.
The British Boxing Board of Control ordered Fury (20-0-KO10) to face Dillian Whyte for the British title and after it was confirmed that Fury would be in no state to contest the prize, Whyte said via social media: "No problem Big @PeterFury. Hope Hughie gets well soon."
Peter Fury then told Sky Sports in an exclusive interview: "You couldn't go into a fight with someone like Dillian Whyte at only 30% and not carrying a lot of power. That's suicide.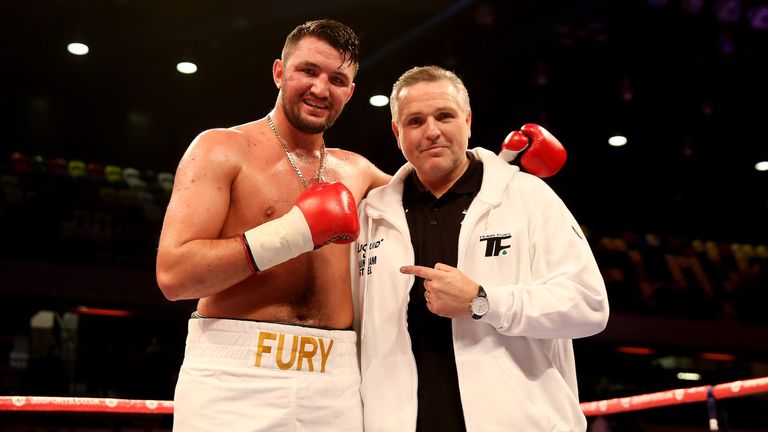 "Even if he was 100% fit, though, we would not want to take the fight with Dillian because I know all of Dillian's people from London and they know us.
"We've got a connection with them and we know them very well so it's not a fight we'd relish taking. We've known them a long time and we class Dillian as a friend.
"In Hughie's last fight, he didn't feel well going into the fight. We had him checked again and he's got such bad acne - so bad that it's called something else - that it's having an adverse effect on his body, leaving him tired and fatigued.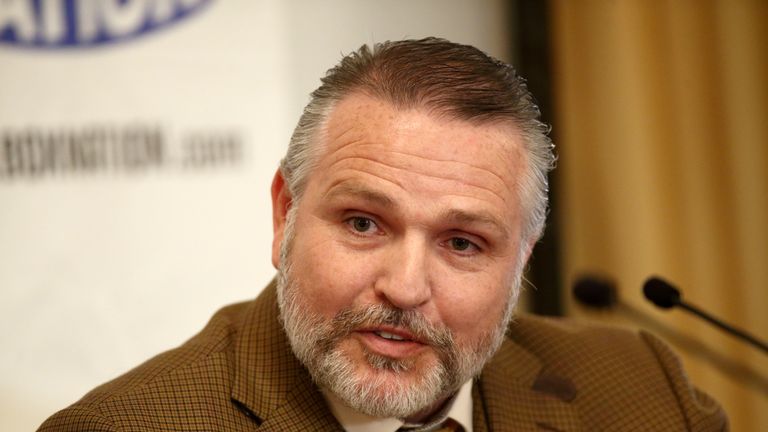 My lads don't duck anybody. They live and breathe fighting. I take care and guide them like anybody needs guiding.
Peter Fury
"We took him to a Harley Street doctor and they told us he needs at least five months of medicine to fight this because the immune system is so busy fighting the infections on his body. It's putting him in a 'down' state and he's only fighting on 30 or 40 per cent.
"It was one of the worst cases of it that the doctor has ever seen and years ago, people would be in a hospital bed for weeks on end with it. Fortunately, now they've got tablets that he can take and still train and box, but it'll take five to seven months to clear it up on his body.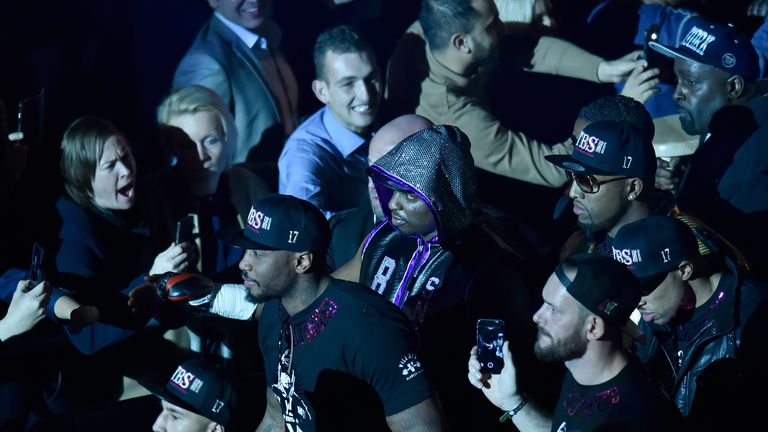 "Before we can step Hughie up again properly, we've got to make sure his health is absolutely right.
"These are the facts. My son is a world talent and is up to fighting anybody, but I'm not going to put him against top-level contenders when he's not in good health. 
"We have to get him right. Until I get that right, Hughie will not be facing any world-class opposition. We'll keep him active at a lower level but he's not going to step up with this illness hanging over him.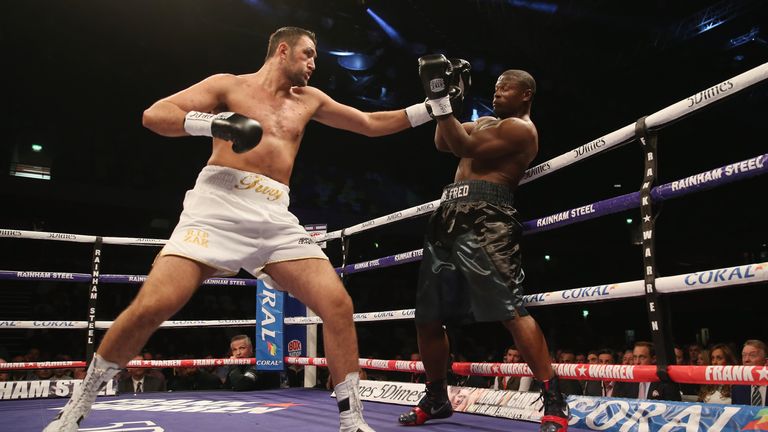 "I'd like to say to some of those keyboard warriors out there, who come to me on an hourly basis, that my lads don't duck anybody.
"They live and breathe fighting. I take care and guide them like anybody needs guiding. Am I going to put my son in serious fights when a Harley Street specialist says to me he has a serious problem? I wouldn't be doing my job."
Hughie, who will box next on the undercard of Tyson Fury v Wladimir Klitschko II on July 9, was last in action in scoring a seventh-round technical decision over Fred Kassi on April 30 and is steadily moving up the world rankings.
His father added: "We are told by the WBO that he's going to be ranked between seven and nine when the new rankings come out. He's already 14th in the IBF, so he's going well. We are looking to progress."