Manny Pacquiao to return in the autumn, claims Bob Arum
By Peter Gilbert
Last Updated: 13/07/16 10:20am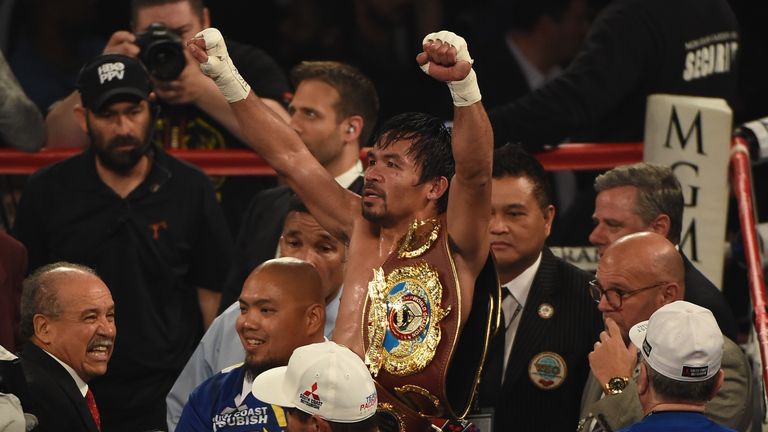 Manny Pacquiao plans to come out of retirement to fight in the autumn, claims the Filipino boxer's promoter.
Bob Arum said the former welterweight king will headline in Las Vegas on either October 29 or November 5 as long as it does not clash with his senate duties in the Philippines.
"Manny wants to come back," Arum told ESPN. "The problem is he can only come back if it doesn't interfere with his senate duties."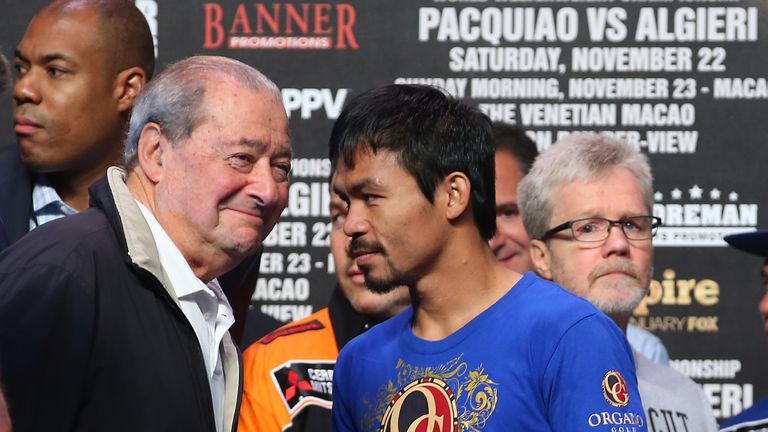 Arum, who has promoted Pacquiao since 2005, said the most difficult part of setting up a fight is working around the boxer's busy political schedule.
"He now has given us the go-ahead to shop for a venue and an opponent and see if we can do it on a particular date or dates," Arum added
"We've been trying to work out a date that doesn't interfere with his senatorial responsibilities and his ability to train."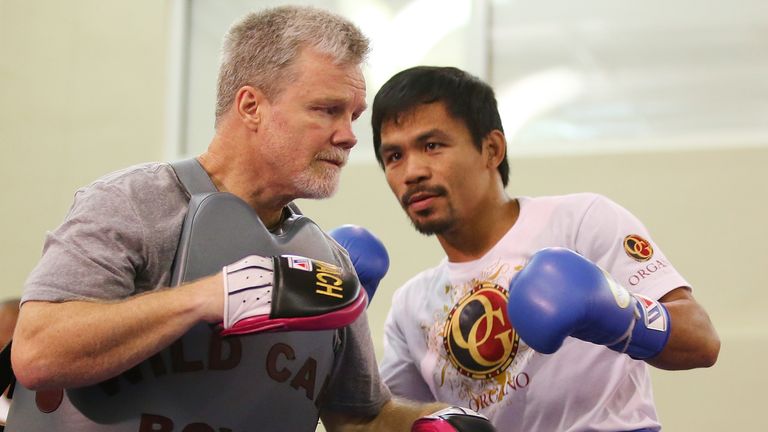 Pacquiao, a veteran of 66 fights and winner of world or Ring magazine titles in a record eight weight divisions, denied there are any firm plans on a return to the ring, but did not rule out making one.
"There is no truth to media reports that I'm planning to take a leave from my senate duties just to fight again atop the ring. I want to make it clear - my priority is my legislative works," said Pacquiao in a statement.
"My next fight has not yet been discussed. Should there be any, I'll make sure it will not interfere with my senate duties."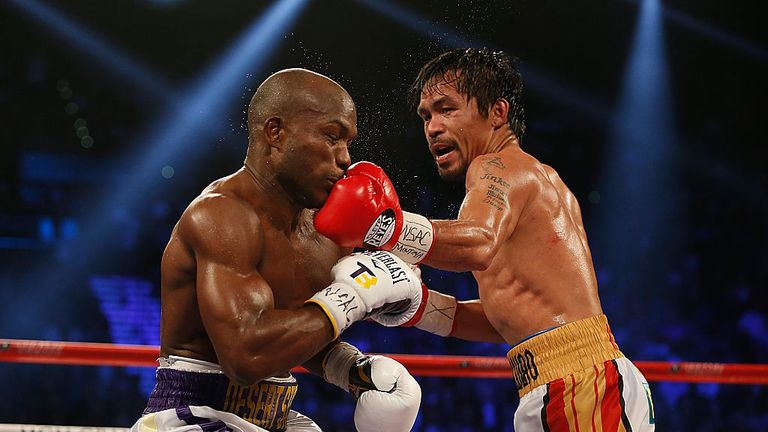 Pacquiao, who boasts a record of 58-6-2 with 38 knockouts, hung up his gloves after claiming a unanimous verdict over Timothy Bradley in his last fight in April.
"Boxing is my only means of livelihood to support my family and to help those who are in need," he said.
"Politics, to me, is a vocation not a means to eke out a living.
"I want to maintain that belief. I want to keep my dignity intact while in public service."
Pacquiao's advisor Michael Koncz told ESPN that he working with both Arum and Pacquiao on fight plans.
"Manny's primary concern and obligation is to fulfill his senatorial duties," Koncz said.
"But he misses (boxing). He misses the training. He misses being in the gym. You can see when he trains it's like a stress reliever for him.
"So I am working with Bob and Manny is working closely with the senate president to make sure the dates are OK. We are doing this properly."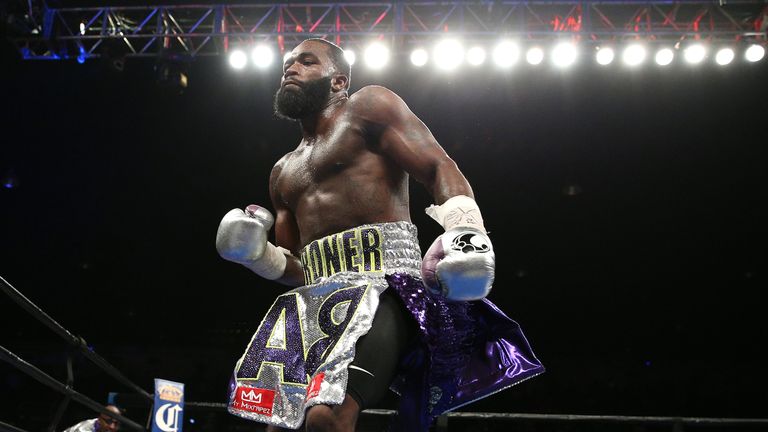 Adrien Broner (32-2, 24 KOs) was being considered as a possible opponent, but Arum said that would not happen because Broner wanted too much money for the fight.
Other potential opponents could be undefeated Terence Crawford or Viktor Postol, who meet in a July 23 fight.