Leo Santa Cruz's father insists his son did not lose to Carl Frampton and wants the new WBA featherweight champion to agree to a rematch.
Frampton produced a sensational performance on Saturday night to inflict the first defeat of Santa Cruz's career and become a two-weight world champion at the Barclays Center in Brooklyn.
The Northern Irishman (23-0 KO14), who made the decision to move up in weight only in February after unifying the IBF and WBA super-bantamweight titles, suggested in the aftermath of his majority decision win over the Mexican (32-1-1 KO18) there was no rematch clause.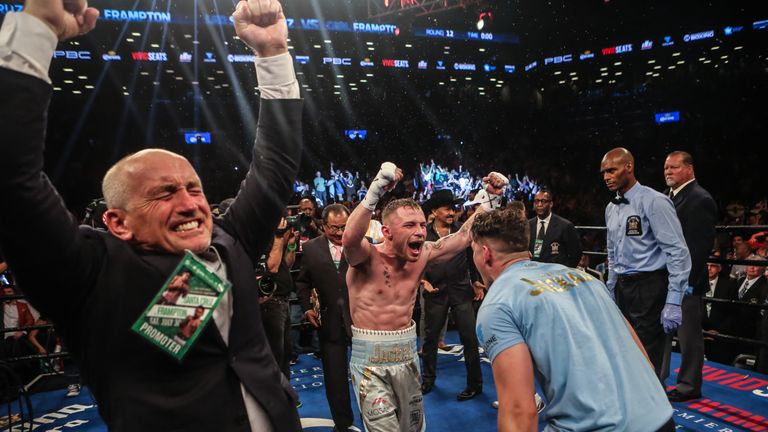 But Jose Santa Cruz, who is also his son's trainer, claims a clause does in fact exist and believes a rematch between the fighters could happen before the end of the year.
"My son spoke to Mr Al Haymon at the end of the fight and he said that there is a rematch clause. If that's the case then of course we want a direct rematch, but now it could be in Los Angeles or in Las Vegas in around three months' time, in November," Santa Cruz told ESPN Deportes.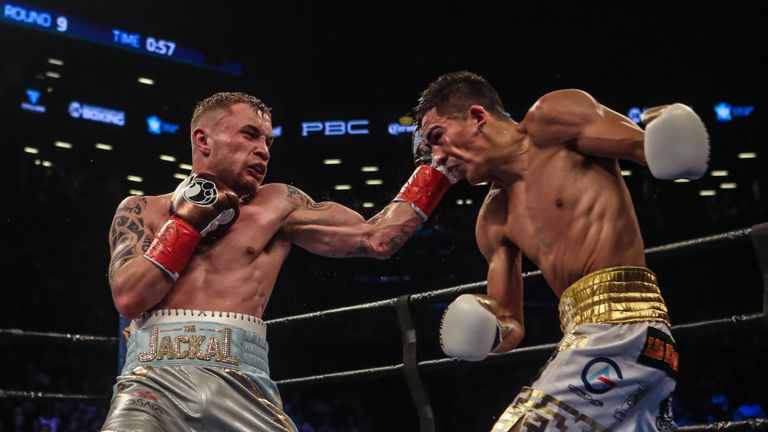 "I'm telling you, I did not see my son lose. If I had seen him lose I would say so, that's why we want the rematch.
"I saw that Leo didn't fight his best and didn't use the defence he needed. His punches and his movement were a bit slow. I sent him out to box and he wanted to beat him [Frampton] up, but in the end he had to be a bit more solid.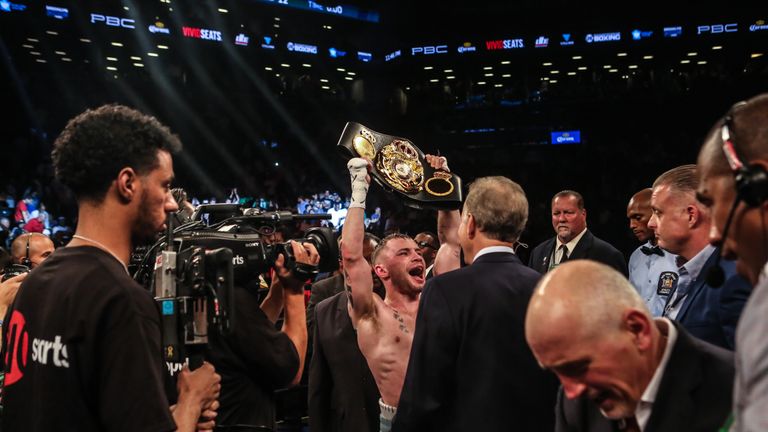 "Many people have said they saw Leo win. I think the judges there just have rewarded the more offensive fighter. If Frampton connected with two then my son hit him with three. Many of Frampton's punches didn't connect, although I accept that the ones that did were hard.
"I think that if we get the rematch - and we are going to ask for it - I will tell my son he needs to train harder. I don't like to make excuses, maybe they did beat us, but I am sure that Leo will win the title back."