Eddie Hearn expects to announce Anthony Joshua's next opponent next week - with Wladimir Klitschko the overwhelming favourite to face the Brit.
Hearn has become increasingly optimistic as this week has gone on that he can bring the two fighters together in a contest for Joshua's IBF world heavyweight title.
Speaking in Glasgow ahead of Ricky Burns' WBA world super-lightweight title clash with mandatory challenger Kiryl Relikh, he appeared confident of striking a deal.
Asked when an announcement on Joshua's next opponent can be expected, Hearn told Sky Sports: "Next week, for sure. We're getting close now.
"Obviously a lot's been happening in the heavyweight landscape. We were due to announce our opponent last week.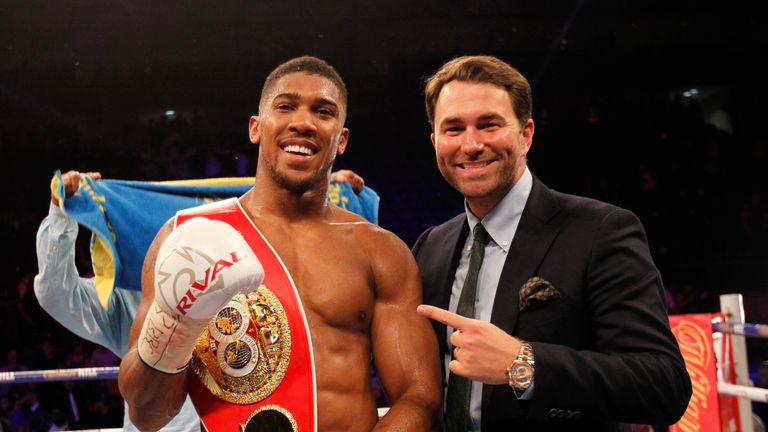 "Things have changed, opportunities have arisen and when you're talking about fights of this size, you've got to get everything 100 per cent right.
"We're in a great position right now. Maybe my smile gives things away but, fingers crossed, next week you'll have some news that will blow your mind."
Klitschko is now free to take on Joshua after his rematch with Tyson Fury was called off when Fury was declared medically unfit to fight.
Ever since the cancellation there has been growing hype over a Joshua-Klitschko bout and Hearn added: "It's for sure the favourite right now.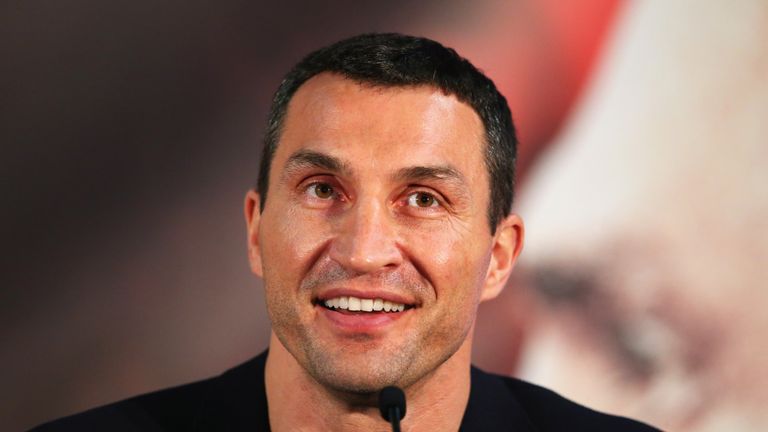 "One thing's for sure - in Anthony Joshua's mind, in Wladimir Klitschko's mind, I believe both of them are now in the gym every day thinking about that man as their next opponent.
"I think everybody is working together to try and make sure that is the next fight. Of course, there are always some hurdles to overcome.
"But myself and Bernd Boente (Klitschko's promoter) are working together and we really want to get this done. When all parties want to get a deal done, generally it comes together.
"It's certainly not done yet but Anthony Joshua getting Wladimir Klitschko should be the next fight. Fingers crossed we can get there."
Joshua's camp had been working towards his next fight being on November 26 but Hearn concedes that now looks less likely.
He said: "If it's Wladimir Klitschko, there's a very good chance it could be pushed into December.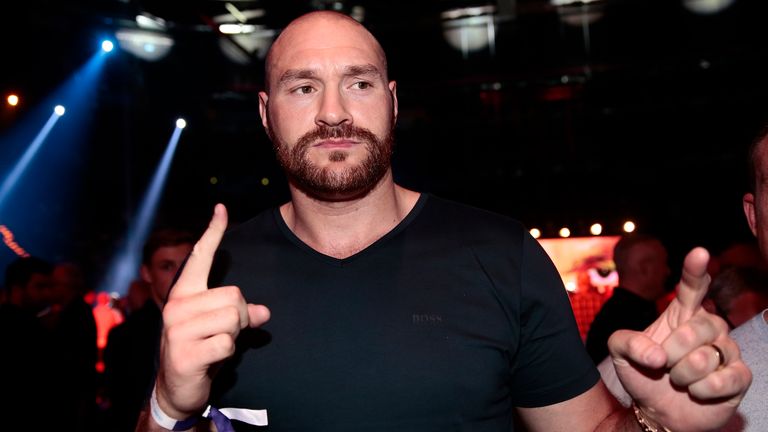 "It's seven weeks tonight until November 26. We're not going to get a deal done until the middle or end of next week.
"Then you're talking about six weeks. This is the biggest fight in the heavyweight division if it can get made. We want to build this up. It feels like it should have a long run."
You can watch England's tour of Bangladesh, plus Premier League football and the Japan Grand Prix on Sky Sports. Upgrade now and enjoy three months at half price!