Stephen Smith is confident he will hit the jackpot in Monte Carlo next month and regain a world title for his famous boxing family.
The 31-year-old (24-2-KO14) will challenge WBA super-featherweight world champion Jason Sosa at the Salle des Etoiles in Monaco on November 12, live on Sky Sports.
The night will also see heavyweight sensation Luis Ortiz take on Malik Scott on his European debut, Doncaster's Jamie McDonnell defend his WBA world bantamweight title against Liberio Solis and Martin Murray try to exact revenge over old foe Arthur Abraham.
It will be Smith's second world title attempt following his loss to IBF holder Jorge Pedraza in April and two months after younger brother Liam lost his WBO super-welterweight strap to Saul 'Canelo' Alvarez in Texas.
Sosa (19-1-4-KO15) will be making his first defence of the title he won in June by stopping Javier Fortuna in the 11th round - after being put down in the fifth - and although 'Swifty' admits he was surprised to get a second chance so quickly, he sees the Monte Carlo fight as a gamble he will win.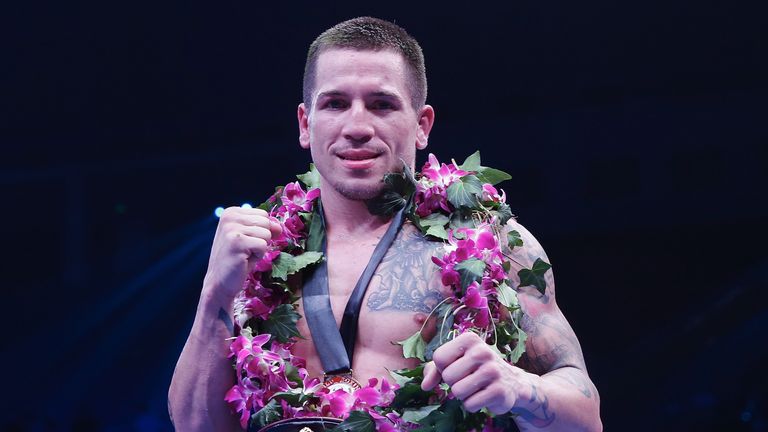 "Sosa is a good, solid fighter without being spectacular in any areas but we all know in boxing, styles make fights, and I think his style will suit me," he told Sky Sports.
"Pedraza was tall and rangy and looked to pick up on the slightest mistake but Sosa is short, can punch and will be looking for the big shots.
"My biggest asset is my boxing brain. It is grounded in me and will make me perform against this sort of style. If I could pick any style to go up against it would be Sosa's.
"Technically he is very good and he's not just going to tear into me and might be a bit more cuter than people think. But as I said, he will come looking for those big shots so I've got to set a lot of traps and use my boxing ability.
"This is the sort of fight I like and that suits me and one I can definitely win."
Smith has boxed once since the Pedraza loss, stopping Daniel Brizuela at Goodison Park in the summer, and admits he was worried he would not get another chance to become the second of the four historic brothers to be crowned world champion.
"Looking back at the Pedraza fight, I was in it all the way and I definitely belong at this level, but I remember sitting there afterwards hoping I wouldn't be sitting around for a long time to get another chance to prove it," said Smith, whose brothers Paul, Liam and Callum are also former British champions at their weight.
"I knew Eddie Hearn has been trying to get a champion over and I was buzzing. Sosa has had a couple of decent performances and I know he was in talks with Geovante Dacis but read he'd priced himself out.
"But they got in touch with Eddie and took this one and I can't wait. It is definitely I fight I can win and will win.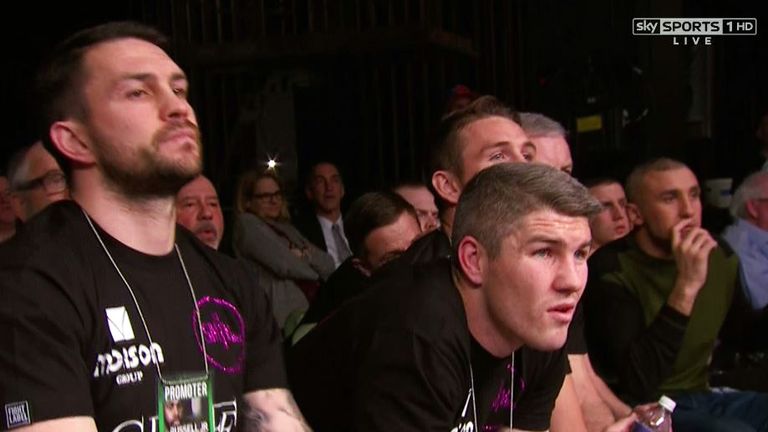 "Liam couldn't have done any more against Canelo, who I thought was very good even by his own high standards. We were all proud of him out there and it would great to do it for my family.
"As soon as the stories about this fight with Sosa started going around everyone kept coming up to me and just saying 'Monte Carlo on November 12? Wow! What a place!
"My brothers and the family will be there with me of course. I want to make them as proud of me as we all were for Liam. I know I belong in the world level and I know I can bring that belt back to Liverpool."
Watch Tony Bellew defends his WBC cruiserwight world title against BJ Flores on Saturday night, from 8.00pm, on Sky Sports 2.