What we learned about Sam Eggington, Frankie Gavin, Anthony Ogogo and Kal Yafai
By James Dielhenn
Last Updated: 23/10/16 12:55pm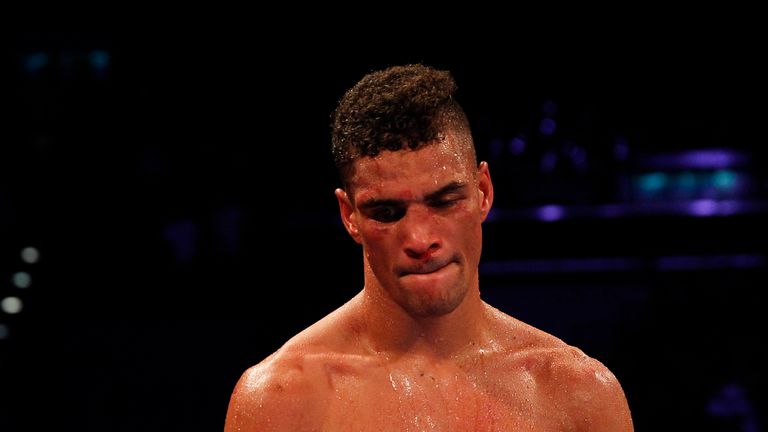 Sam Eggington shone with a career-best win in Birmingham on Saturday - but Frankie Gavin and Anthony Ogogo face difficult questions after humbling defeats...
New issues arise over Ogogo
Anthony Ogogo, London 2012's bronze medal winner, will have a sobering Sunday morning after his promising career partially unravelled at the hands of the little-known Craig Cunningham.
For Ogogo plenty of soul-searching must lay ahead - he was finally stopped in the eighth round when his corner-man Tony Sims withdrew him but only those two men truly know who made the decision to stop boxing. There was no obvious injury to Ogogo, aside from the repeated absorption of Cunningham's left hand, so future opponents of the Olympian will call his toughness into question.
But perhaps the biggest concern for the previously 11-0 Ogogo is the manner in which he was out-boxed, out-manoeuvred and out-thought by Cunningham. With his extensive amateur and Olympic background, Ogogo was naturally expected to possess an advantage in sheer skills but his loss can't be attributed to simply being bullied. Cunningham, who only had three stoppages in 16 previous wins, consistently forced Ogogo to swing at thin air before punishing him from the southpaw stance. What is Ogogo made of? Only now can we find out.
How far can Eggington go?
There isn't much pretty about the 23-year-old's style - he is an avalanche of sharp edges and tattoos whose forward-coming style would make many Mexican champions proud. We already knew his vulnerabilities, but Eggington dished out a reminder that he can't be exploited easily.
Bradley Skeete, who has never boxed beyond European level, was thought to have shown up Eggington by out-boxing him over 12 rounds earlier this year. But Eggington's toughness is a weapon of its own, and he claimed by far the biggest scalp of his career by grinding down former world title challenger Gavin.
Eggington was caught flush frequently but his pressurising style is one that relies on his own chin enabling him to continue. By staying in Gavin's face relentlessly he effectively forced his opponent to slowly wilt - it is a method that has holes in it, but Eggington will test the willpower of anybody he opposes.
What does the future hold for Gavin?
Having challenged for Kell Brook's IBF title 18 months ago, Gavin is very likely to be finished at the highest level of boxing. A talented and slick operator, the legacy he leaves will probably be one of underachievement.
"He needs to have an honest conversation with himself," advised Matthew Macklin. "How much does he want it? Does he want to continue in this sport or does he retire? I don't see him being successful as a welterweight - he can mix it, but he's coming off second best.
"He doesn't live the life outside the ring - when he goes home he'll have a burger or a curry. He's got to learn to diet. If he carries on boxing, he has to go down to light-welterweight."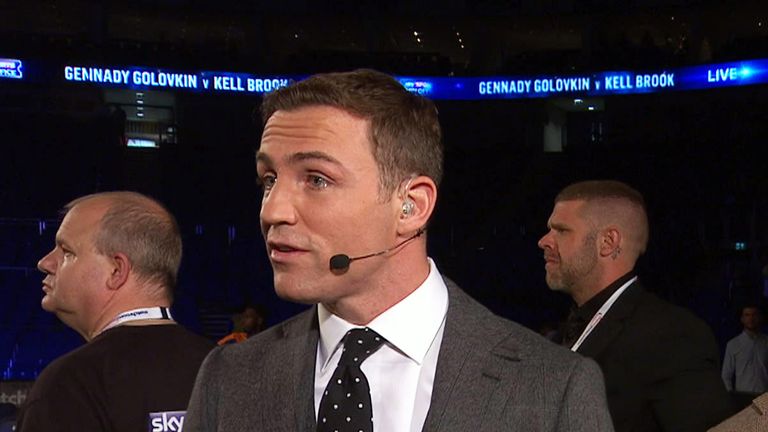 He doesn't live the life outside the ring - when he goes home he'll have a burger or a curry.
Matthew Macklin
Gavin boxed at 140lbs for his first nine pro bouts, having already withdrawn from the 2008 Olympics over weight issues. He quickly grew into the 147lbs weight division but, before boxing Eggington, failed to make the welterweight limit. His physique was in stark contrast to the ripped Eggington, but Gavin has never relied on sheer physicality because his southpaw stance often allows him to use his brain instead of brawn.
Eventually, Eggington's size played a notable factor as he pushed Gavin backwards until he could take no more. Does Gavin have the discipline to lower his weight and box at light-welterweight? Perhaps not, but at this point the 23-3 veteran won't have realistic aspirations of reaching the top anyway.
Was it round of the year?
Gavin and Eggington's sixth round shone brightly towards the conclusion of a fantastic battle of wills, and was swiftly mentioned among the best rounds of the year. With hindsight, that wasn't just reactionary - the duo's back-and-forth stanza deserves to be recognised alongside any single round of 2016 so far.
The round looked ominous for Gavin very quickly as Eggington shoved him into the corner and began peppering through his guard. Gavin, perhaps unwisely, defended himself by throwing back venomous shots himself - Eggington punished him with a body shot that caused a knock-down. Eggington stepped in to finish the job (the referee moved forwards to stop the fight, but thought twice) yet Gavin somehow found three meaningful punches and ended the round as the aggressor.
The sensational three minutes was as good as any we've seen on Sky Sports this year. Kell Brook had the O2 Arena on their feet when he rallied back to gain Gennady Golovkin's respect before ultimately meeting his demise, but Gavin and Eggington trumped even that.
Can Yafai become a world champion?
The unbeaten Kal Yafai was expected to have already challenged for a world championship, ideally on Saturday in his home city, but that opportunity has finally been confirmed.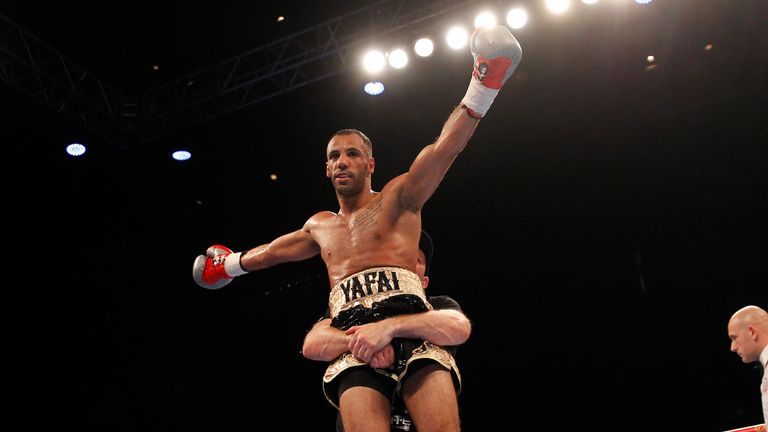 Nothing was learned from Yafai's warm-up win against Johnson Tellez, who arrived with a 9-27-5 record, on Saturday but the question surrounds his ability to step up to a higher level. Yafai will vie for Luis Concepcion's WBA super-flyweight title on December 10, and will find his most experienced and capable opponent to date in the opposite corner.
"He's a big puncher, a two-time and two-weight world champion," Yafai said. "He'll come forward no doubt, but he'll meet someone who can really punch." And that might be the Birmingham man's best chance - he is a concussive hitter for such a small weight division, and packs a nasty body shot.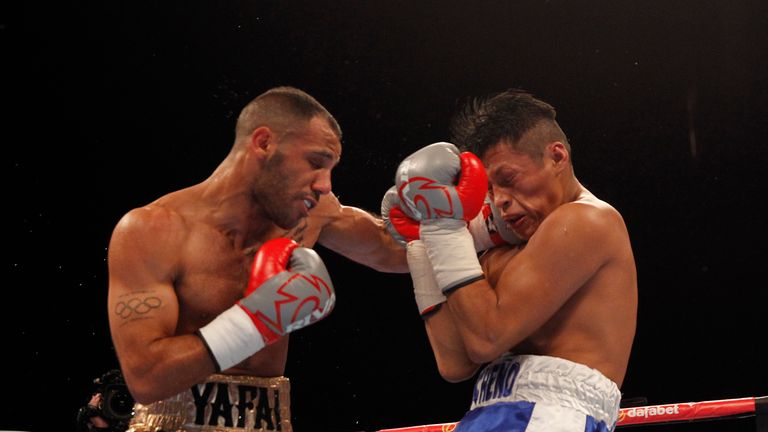 He'll come forward no doubt, but he'll meet someone who can really punch.
Kal Yafai on Luis Concepcion
The Panama champion boasts a 35-4 record but has been stopped twice before, both times by Hernan Marquez, so Yafai can take heart from that memory. Concepcion beat the well-regarded Kohei Kono last time out so Yafai will be stepping up several levels for his first crack at the top prize.