Joshua vs Molina: I was floored in sparring by David Price, says Anthony Joshua
By Tim Hobbs
Last Updated: 09/11/16 9:17am
Anthony Joshua has admitted that David Price did floor him in a sparring session back in 2010.
Joshua defends his IBF world heavyweight title on December 10 on Sky Sports Box Office against Eric Molina rather than Price, who claimed he knocked him out in what was "probably the worst kept secret in boxing", until now.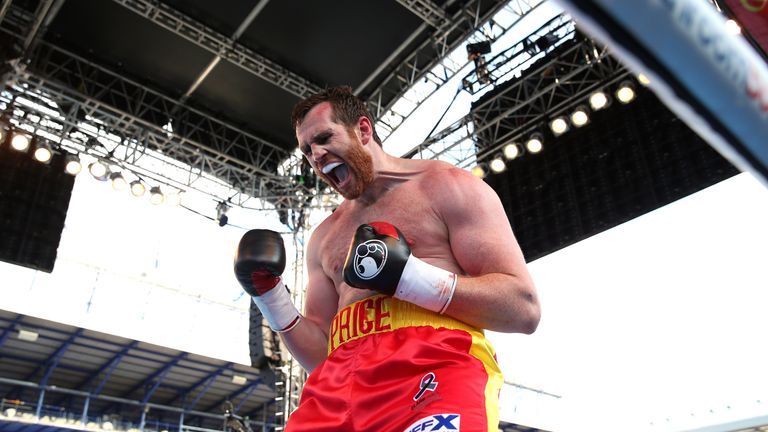 "Yes, he dropped me in sparring and I continued training and that's why I am here now," Joshua told Sky Sports.
"In a sense, you have to look at these things as a blessing in disguise because in boxing, a lot of people get dropped, get hurt and then go on and do great things.
A lot of people get scared and go into a shell, but I just learnt from my mistakes and just carried on with my career.
Anthony Joshua
"A lot of people get scared and go into a shell, but I just learnt from my mistakes and just carried on with my career."
Price brought the knockdown to the forefront of boxing's attention in August when he put his name forward to be Joshua's next world title challenger, having claimed to have kept it quiet because his British rival "was an up-and-coming potential boxer" before saying he "wanted to protect him and didn't want to go around boasting about it".
The Liverpudlian called for the fight once the date at the Manchester Arena had been announced, only to see Molina confirmed as the opponent.
Joshua made it clear that the sparring incident did not force him to avoid an all-British battle, and insists he is taking on the 'Drummer Boy' for professional, not personal reasons.
"Many, many years on now we are here, but that's all hype in my opinion," he said.
"So when I am looking at reality, I looked at what was right for me and thought Molina was a tougher fight.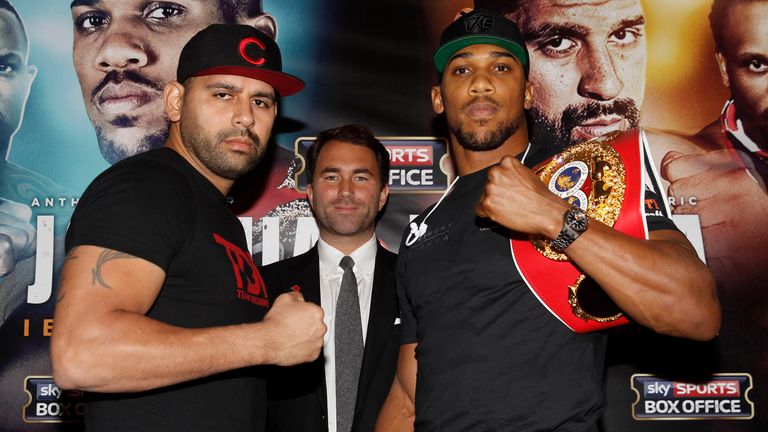 "That's all it came down to. I wasn't judging this fight on how many Twitter followers I can gain from this or how many re-tweets I can get.
"I was looking at what is the best fight for my development, someone who has been in with better fighters and yes, Eric Molina is a better opponent for me."
Molina pushed WBC heavyweight champion Deontay Wilder nine rounds last year and heads to Manchester on the back of an impressive win over two-weight world champion Tomasz Adamek, who challenged Vitali Klitschko back in 2011.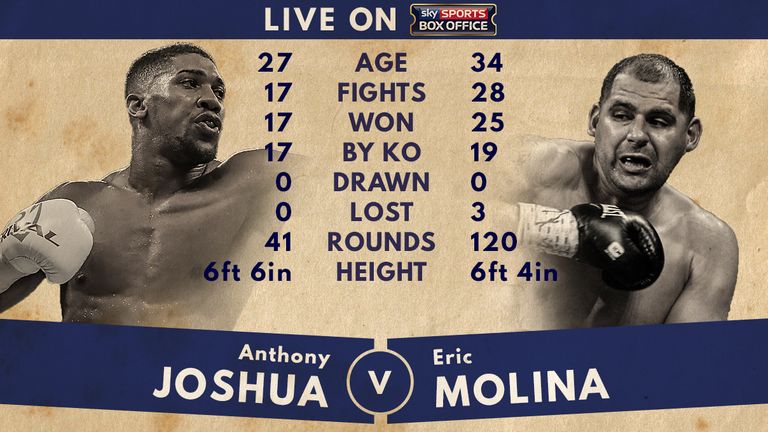 Watch Anthony Joshua v Eric Molina at the Manchester Arena, on December 10, live on Sky Sports Box Office.