Deontay Wilder wins court battle with Alexander Povetkin
By Paul Vinnell
Last Updated: 14/02/17 11:12am
Deontay Wilder has 'won' a fight with Russian boxer Alexander Povetkin - not in the ring, but in court.
The American heavyweight emerged victorious in a trial over a title bout that was called off last year after the Russian tested positive for a banned substance.
After less than an hour on Monday, a federal jury in Manhattan ruled in favour of Wilder in a civil trial, finding that Povetkin ingested meldonium after a World Anti-Doping Agency ban of the drug went into effect in January 2016. Wilder was also awarded $5m.
The two men had sued each other over the fight, which had been scheduled for May 21 in Moscow. It was called off after Povetkin tested positive on April 27 for meldonium.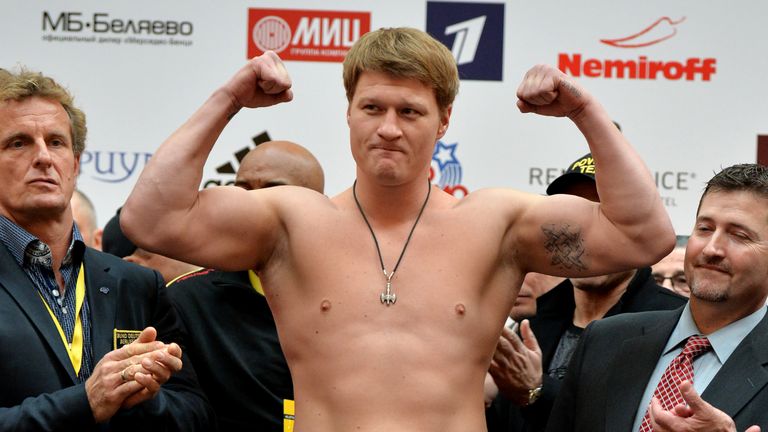 Lawyers for Wilder and promoter DiBella Entertainment Inc had argued that Povetkin's positive urine test came after three negative ones earlier in April, which meant that the Russian took the drug after passing the earlier tests.
But lawyers for Povetkin and promoter Andrew Ryabinskiy's company, World of Boxing LLC, said he had, like many other athletes, taken meldonium at a doctor's direction before the World Anti-Doping Agency had even announced plans to ban it.
Judd Burstein, a lawyer for Wilder, said he was "extremely happy" with the verdict.
Povetkin's lawyer, Kent Yalowitz, called the verdict an "outrageous miscarriage of justice" and indicated he would appeal.
Watch Deontay Wilder defend his WBC heavyweight title against Gerald Washington in Birmingham, Alabama, live on Sky Sports 1, from 1am on Sunday, February 26.