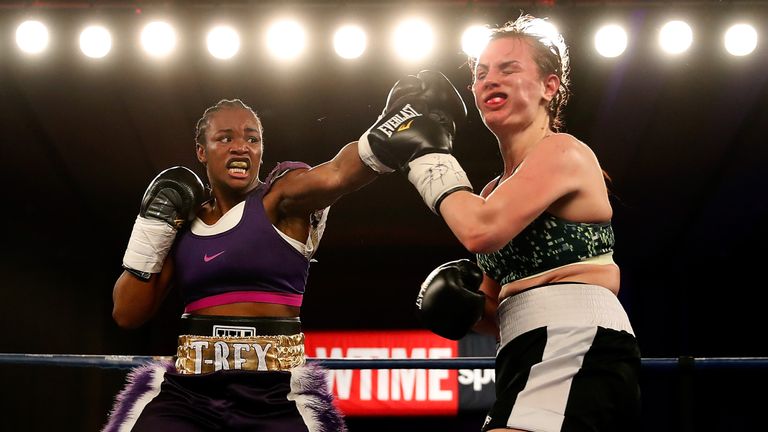 Claressa Shields made boxing history on Friday when she became the first woman to headline a fight card on a premium television event.
The two-time Olympic champion stopped Szilvia Szabados in the fourth round to win the NABF middleweight title in Detroit on Showtime.
Shields, who was fighting in her home state of Michigan, landed a heavy left to the Hungarian's head which forced the referee to step in and call the bout to a halt.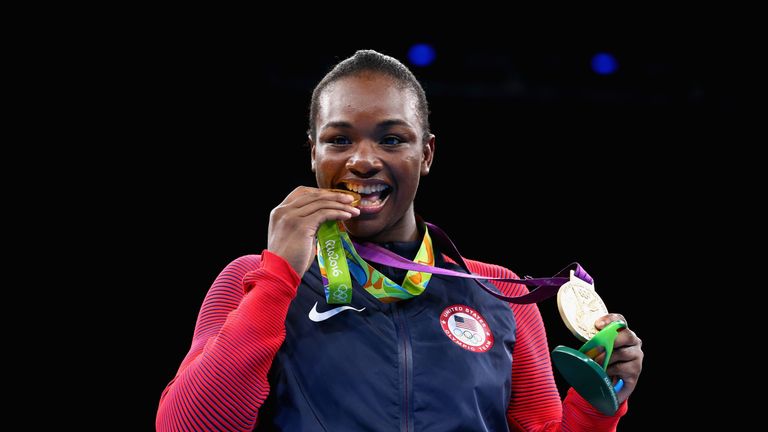 "I put on a good show. I used some good technique. I wasn't just out there brawling with her," said Shields.
"I showed my skill, I showed my power, and I showed how I box like Sugar Ray Robinson and Joe Louis mixed together."
Szabados, who landed 11 punches compared to Sheilds' 95, was still on her feet when the fight was stopped and appeared in disbelief it was over.
"I'm very sad and heartbroken right now because I only went four rounds and I could have kept going," Szabados said.
"Her hits were not painful," Szabados said. "Her right hook got me a lot, I know. I could feel that one."