Tony Bellew says he has already been sounded out by Joseph Parker's camp after the New Zealander retained his WBO world heavyweight title.
Parker laboured to a points win over Razvan Cojanu in his first WBO title defence on Saturday and has made no secret of his desire to step up his career overseas.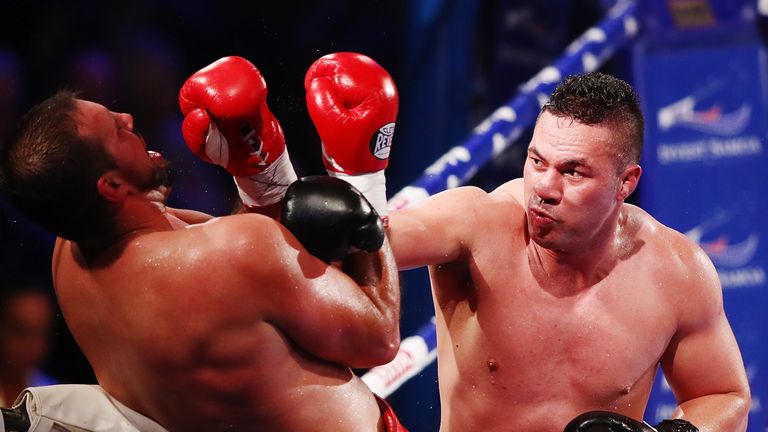 Dillian Whyte told Sky Sports on Saturday he will knock Parker out if he gets the chance to face the Kiwi following his clash with former world title challenger Mariusz Wach in London on June 3.
But it would appear that Parker's people fancy a fight against Bellew, who broke his hand en route to beating David Haye in a British heavyweight blockbuster in March.
"I've punched with the right hand since it broke against the 'Haye-faker' so I'm back now, I'm ready to work again and every man and his dog is calling my name," Bellew told Sky Sports News HQ at WWE Live! at Liverpool's Echo Arena.
"I'm a guy in demand at the moment, probably the second most valuable heavyweight in the world at the moment only after AJ.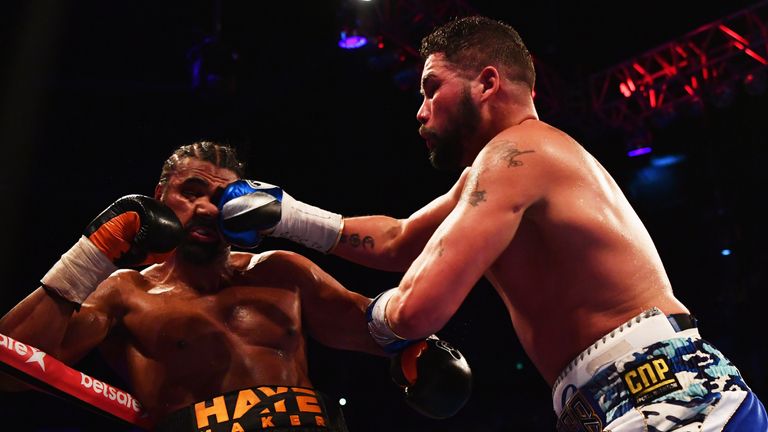 "I'll sit down with Eddie Hearn this week but new options are coming to us every day. I spoke to people from New Zealand just last night after Joseph Parker had won.
"Everyone is saying 'Tony Bellew will you fight Joseph Parker and become heavyweight champion of the world?' The answer to that question is yes I would, but the salt and pepper has to be on my side of the table.
"It has to be on my terms not on his. As important as it is being WBO champion of the world it's not as important as being a box-office draw and that's what I am these days.
"I've got so many options and I just don't know which one I'm going to pick yet."
But Bellew's path to a world title shot against Parker is far from straightforward, with the WBO indicating they are expecting the Kiwi to face unbeaten Manchester man Hughie Fury next.
Tyson Fury's cousin Hughie was pencilled in to fight Parker in Manukau City at the weekend but was forced to pull out of the contest a fortnight ago due to a back injury.
"Fury is the mandatory," WBO Asia Pacific vice president Leon Panoncillo told www.stuff.co.nz
"The injury has been proven by documentation submitted to the WBO. We don't know the severity of it or if it's a hoax. But he does have proof from a doctor that he was injured and that's legitimate for us to declare him as still the mandatory.
"Parker has to defend the title against Fury within 120 days."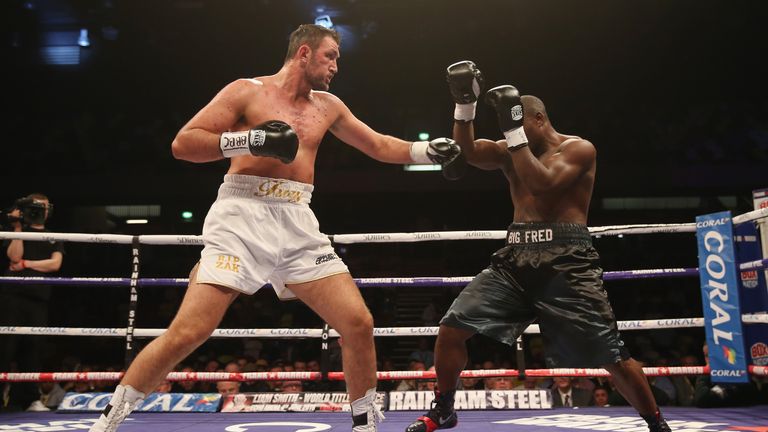 Fury says he is not worried by anything he saw from Parker at the weekend, insisting he is now even more convinced he can capture the WBO heavyweight title.
He said: "Parker, to me, didn't look like he knew what to do with Cojanu after a few rounds when he couldn't land his big shots and he wasn't breaking him down.
"He made very hard work of it and against a former sparring partner who you'd think he'd know inside out and be able to take out, but he struggled and looked poor.
"My opinion of my chances against Parker hasn't changed after watching that. I said before I'll knock him out and that remains the same, but now I know I'll knock him out and take the WBO world title from him."