David Haye is still a 'danger to anyone' if he continues to show positive signs in recovery from Achilles injury, says his trainer Shane McGuigan.  
The 36-year-old heavyweight removed his protective boot last week and will test his fitness on the Great Wall of China after heading away to recuperate on holiday.
Haye's future was thrown into doubt following surgery on the ruptured Achilles which he sustained in his stoppage loss to Tony Bellew in March, but trainer McGuigan is hopeful he can resume his ring career.
I'm out of my boot and walking. It's slow progress, but I am going in the right direction. That's going to improve bit by bit everyday. pic.twitter.com/Y7qyWZkiVc

— David Haye (@mrdavidhaye) May 2, 2017
"The boot is off, he's recovering, he's started to walk," McGuigan exclusively told Sky Sports. "In fact, he's gone to China to walk the Great Wall, two days after getting out of the boot.
"He's a mad man, but fair dos, he's gone off on his holidays and he deserves it. A hard fight and hopefully we can rebuild and come again."
McGuigan finally threw in the towel after Haye toppled through the ropes in the 11th round and stood by his decision not to wave off the bout earlier.
"I don't think I'll ever be involved in a fight like that ever again," said McGuigan. "Couldn't script it, but once his Achilles went, it was just sink or swim and I gave him the option to continue.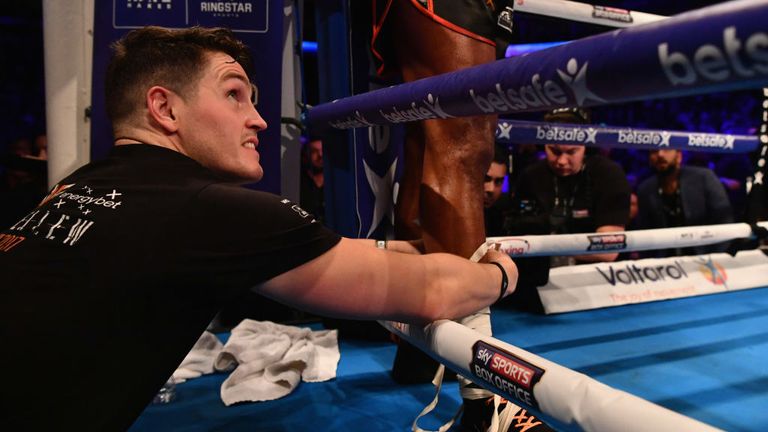 At the time it was a crisis situation, so I wanted him to go out and be proud of his career, and go out and give it all he's got.
"It could have been his last fight. For what I knew, he might not come back, although signs are positive that he is going to recover.
"At the time it was a crisis situation, so I wanted him to go out and be proud of his career, and go out and give it all he's got. He certainly did that and he gained a lot of fans, people who were writing him off, saying that he had no guts, no heart."
A rematch with Bellew could be staged later this year, if Haye maintains his swift recovery, and McGuigan remains confident that the former WBA champion can threaten any of the top heavyweights in the world.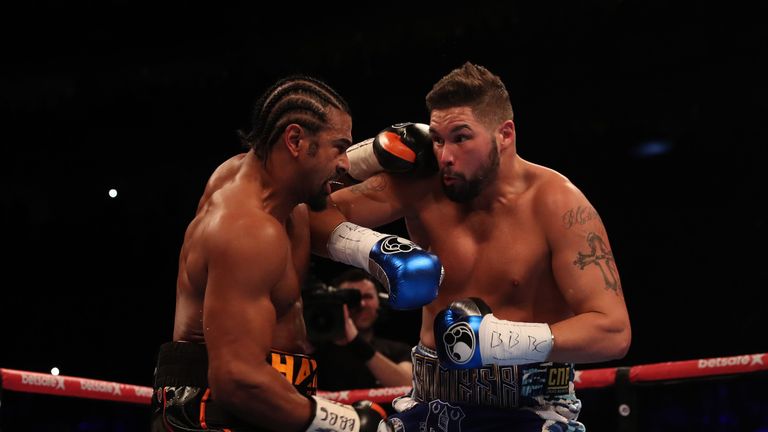 "Let's hope he can recover, come back, and train up for some massive fights." said McGuigan. "He's overcome a lot of obstacles in his life up to this day and straight away after he had the surgery, [he said] 'we're coming back'.
"He's definitely got the hunger there and he loves the sport, and he's willing to give it his all and make sure he's giving his career the best opportunity.
"It's sad to see it happen with Tony Bellew, but if he can get himself right, if he can get that Achilles right, then he's a danger to anyone."