Errol Spence Jr's trainer praises Kell Brook for his bravery
By Neel Khagram
Last Updated: 08/08/17 10:28am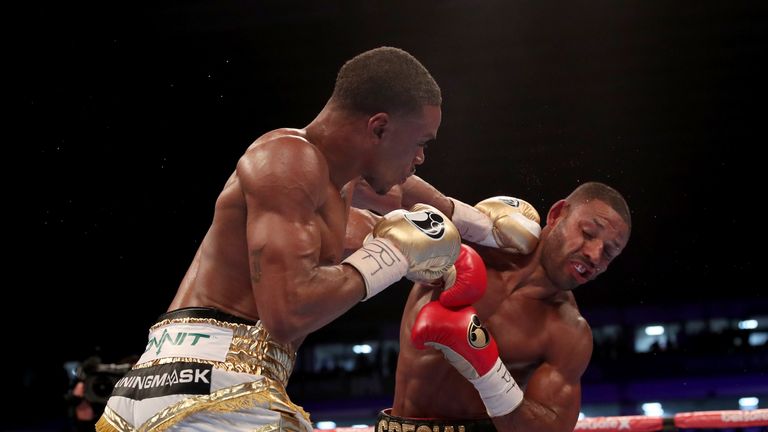 Errol Spence Jr's trainer is the latest to hail Kell Brook's bravery in defeat at Bramall Lane.
The 'Special One' lost his IBF welterweight title in front of his home crowd last month, but Derrick James, the lead corner man in Spence Jr's team, feels the Sheffield fighter deserves more credit than he has received in the days following the fight.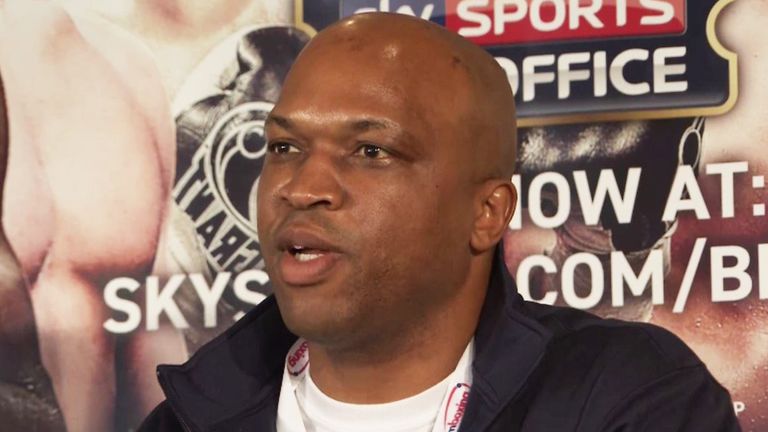 Kell Brook showed me a lot. He is a real man because any other guy would have quit way before he did.
Derrick James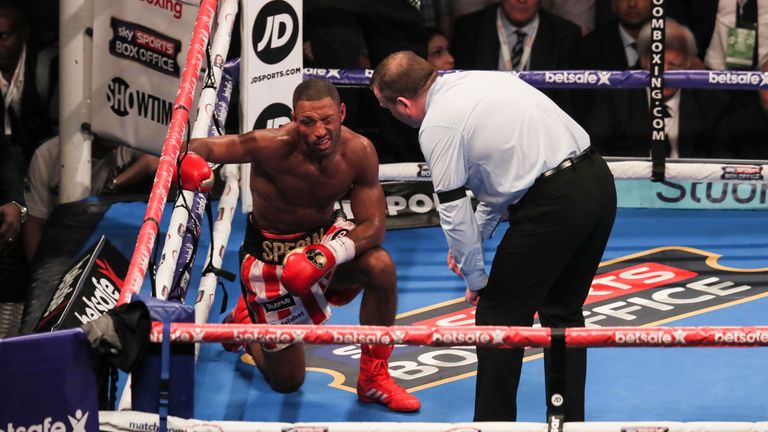 "Kell Brook showed me a lot," James told fighthype.com.
"He is a real man because any other guy would have quit way before he did. Errol was hitting him with some real hard shots and he basically took it for as long as he could take it. That's what people don't understand.
"I don't think any of those other top guys would have been able to take the shots like that. He was strong, he was more durable and a lot bigger, and he was more motivated to try and keep his title.
"But when you get your orbital bone broken or your cheek bone broken or whatever the case may be people don't really understand."
James has now coached Spence Jr to 22 straight victories as a professional and says injury aside, his fighter negated most of Brook's offensive skills and executed the game plan to perfection on the night.
"Everything that he wanted to do, he couldn't do," James said. "Errol took his basic fundamentals away from him.
"The double jab-right, we took that out of the game; the double and single jab, we took it away and the uppercut we took away.
"The only thing he had was the 'chocolate brownie.' He threw the right, but the punch he threw was a pushing punch. The left hook, we also took that out of play."
A unification fight against Keith Thurman or Manny Pacquiao is the desired option next for Spence Jr, but James has not ruled out the option of returning to the UK one day, admitting the Sheffield crowd were an inspiration on the night.
"Those 27,000 people were an inspiration, not a detriment to what we were doing," he said.
"They inspired us. We proved a lot and we got some more fans. The UK people were great and it was good."