Joseph Parker could view Tony Bellew as an "attractive" option to set the scene for an Anthony Joshua fight next summer, says the WBO champion's promoter.
The New Zealander is expected to make an announcement in the next few weeks about facing Hughie Fury in a mandatory title defence, but his promotional team Duco Events have held initial talks about future fights with Bellew and Joshua.
Bellew has admitted he would seriously consider a world title fight instead of a rematch with David Haye, and Parker's backers believe a battle with the Merseysider would boost interest in a unification clash with Joshua.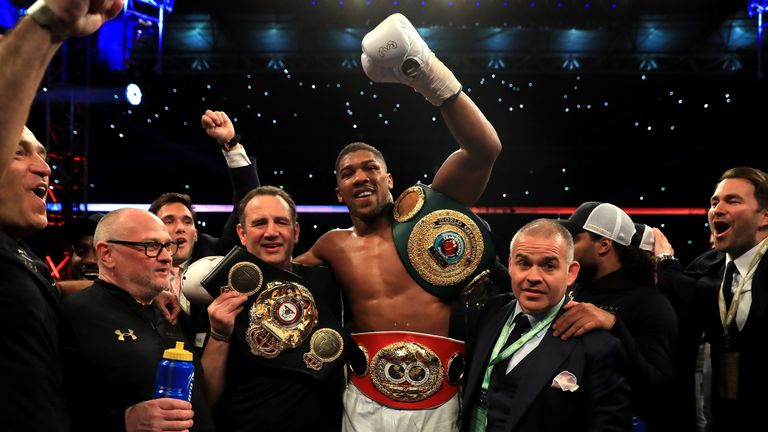 David Higgins, director of Duco Events, exclusively told Sky Sports: "As long as we got past [Hughie] Fury, Bellew is an attractive opponent for sure.
"If Joseph Parker were to beat Bellew, his stocks in the UK would go through the roof.
"Then a Parker-Joshua fight could be something that happens at Wembley in the English summer next year, but that's looking far ahead.
"Joseph Parker is only focused on his next fight. Joseph and his trainer are focused only on the mandatory."
Joshua is waiting for Wladimir Klitschko to make a decision about a possible rematch in November, with IBF mandatory challenger Kubrat Pulev lying in wait for the winner.
But Parker's promoters are hopeful that a fight against Joshua for three of the world titles "should happen", although they are yet to hold formal negotiations with Matchroom Boxing boss Eddie Hearn.
"As long as they both keep winning, it's a fight that should happen, the fans want to see it," said Higgins. "In terms of when it happens, it's a matter of when the risk return ratio is right.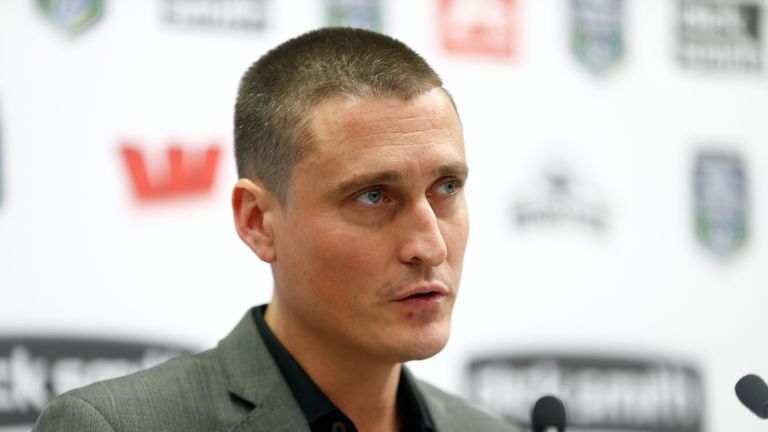 There's been exchanges about Bellew, in particular, and Joshua. There's a dialogue
"Eddie Hearn is yet to put any sort of terms on the table for that particular fight. The same with Bellew, he hasn't put any offer forward for that either. There has been rhetoric coming out about it. They have not put anything formal down, so it's just rhetoric.
"There's been exchanges about Bellew, in particular, and Joshua. There's a dialogue. I don't think Eddie is the sort to be looking to dodge fights.
"I find him good to deal with, but that being said, he is yet to put anything firm, any numbers, or anything down in a formal way. At the moment, it's sort of talk."