Manny Pacquiao wants WBO to review Jeff Horn decision and refereeing
By Andy Charles
Last Updated: 05/07/17 9:02am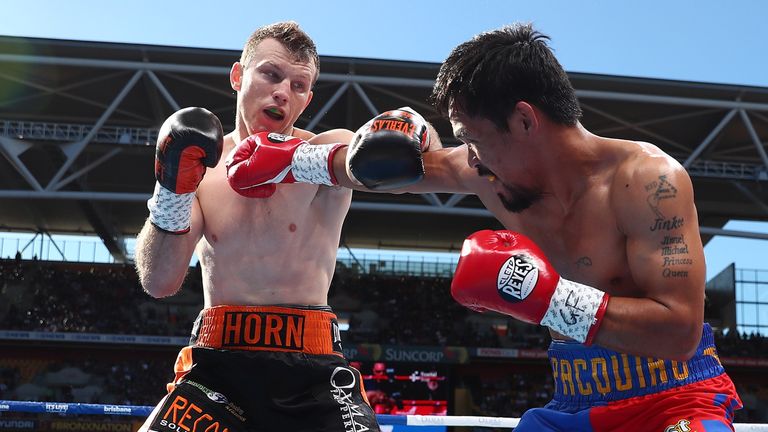 Manny Pacquiao has urged the WBO to review the "unfair decision and officiating" of his clash with Jeff Horn.
Pacquiao (59-7-2-KO38) lost his welterweight title to the Australian in a shock defeat last Sunday in Brisbane, Horn (17-0-1-KO11) earning a unanimous points decision after 12 tough rounds.
On Monday, the Philippines' Games and Amusement Board made a formal call for a review of the result and Pacquiao has joined them in that request, citing his concerns for the future of boxing.
"I love boxing and I don't wanna see it dying because of unfair decision and officiating," Pacquiao, 38, said.
"I had already accepted the decision but as a leader and, at the same time, fighter I have the moral obligation to uphold sportsmanship, truth and fairness in the eyes of the public.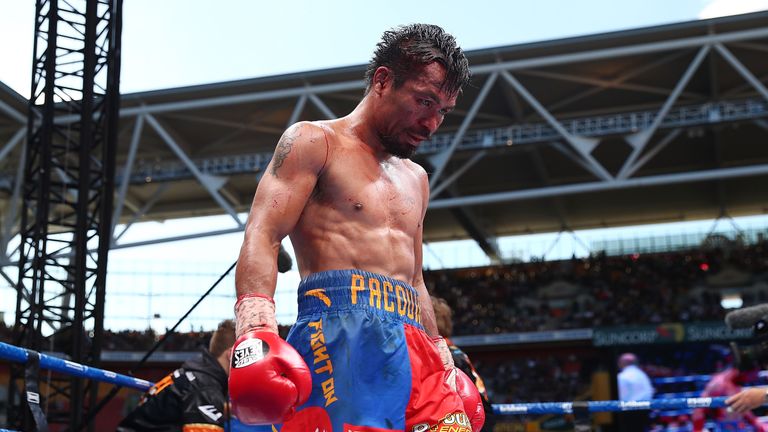 "WBO should take appropriate action on the letter sent by the Games and Amusement Board so as not to erode the people's interest in boxing."
But, in response, WBO president Paco Valcarcel said on Twitter: "The discretion of a referee or judge cannot be reversed, except in a case of fraud or violation of laws which is not the case in Pac vs Horn.
"The contract for Pac vs Horn provides a rematch clause, which the WBO is in accordance if the promoters decide to move forward."