Mayweather v McGregor: David Haye says Floyd Mayweather risks his legacy against Conor McGregor
By Dev Trehan
Last Updated: 07/08/17 10:30am
Floyd Mayweather is "risking everything" by fighting Conor McGregor, according to former world heavyweight champion David Haye.
Five-weight world champion Mayweather meets UFC lightweight champion McGregor in a boxing ring in a mouth-watering showdown on August 26.
Mayweather boasts a perfect 49-0 professional boxing record and Haye says Floyd's legacy is on the line when he goes toe to toe with McGregor in Las Vegas.
"Mayweather is risking everything," Haye told Sky Sports News HQ.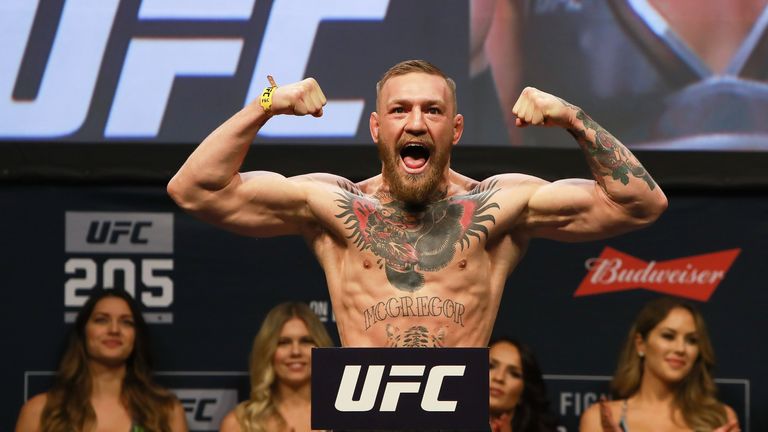 "He could completely and utterly undo the amazing legacy that he's built since he was a young child, if he gets beat by someone who's not even a boxer.
"For all those haters that he's had over the years - and he's had plenty of them - they can say 'I told you he was no good, he got beat by a mixed martial artist'.
"He is risking his life's work. All that money, all the hundreds of millions of dollars he has earned will not mean anything if he does not have that respect of the masses.
"At the moment, everybody respects him and believes he is one of, if not the biggest boxer to ever walk the earth and he can undo that with one punch [landed by McGregor].
"It's a dangerous thing to do. He's rolling the dice here.
"I personally believe he has a very good chance of winning this comfortably but I had a great chance of beating Tony Bellew until I snapped my Achilles tendon.
"What happens if he snaps his Achilles in the first round? Then what? Anything can happen in sport and that's what makes this fight so interesting."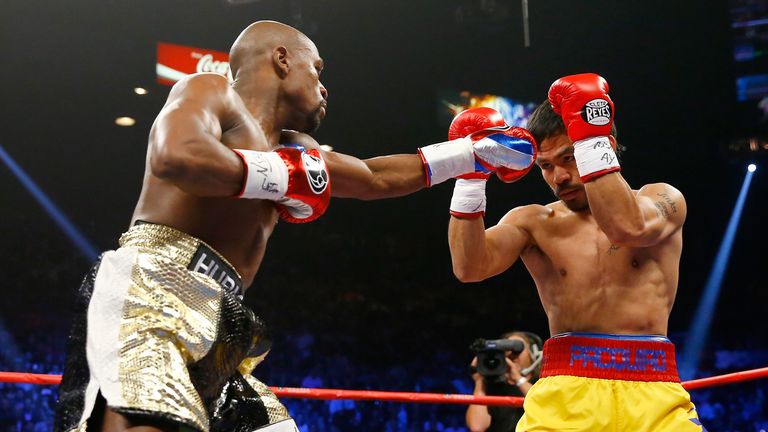 British MMA fighter Michael 'Venom' Page says it would be foolish to write off McGregor, insisting the Irishman's confidence ahead of fighting Mayweather is not misplaced.
"Conor McGregor's excitement and energy is infectious," he said.
"The more you see him, the more you start to believe in his confidence. There are people out there now thinking he can do this.
"He's like the David Beckham of football, he's like the Michael Jordan of basketball. He's like the Michael Jackson of the music world - that's how big he is. And he's 'Notorious' definitely."