Eddie Hearn says that November 11 in Las Vegas is the date and location pencilled in for the rematch between Anthony Joshua and Wladimir Klitschko.


Hearn revealed last month that Las Vegas was the preferred option, despite interest in Dubai, Nigeria and Cardiff, and it now looks all but certain that the second fight will go stateside.
Both Hearn and Joshua have been spending time in the Nevada city and the Matchroom boss reveals that he has met with representatives of MGM and the T-Mobile Arena as he looks to try and finalise the rematch.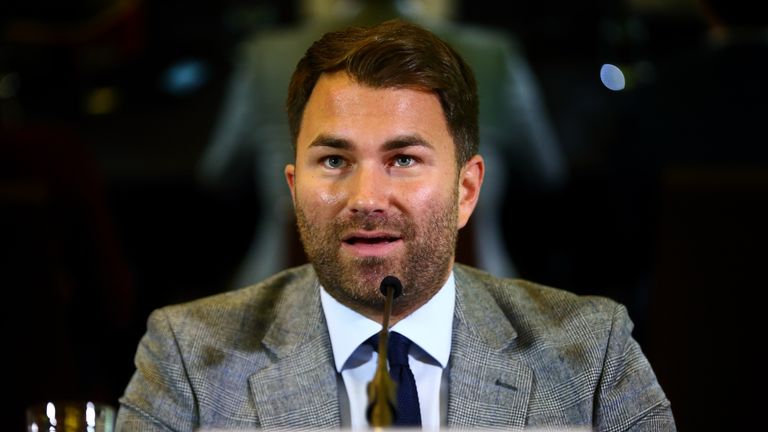 I met with the MGM and met with the T-Mobile Arena, Vegas is the front runner and November 11 is the date that is pencilled in.
Speaking to Sky Sports News HQ, Hearn said: "I've been in Vegas with AJ, officially applying for my Nevada boxing license to promote there and that went well.
"I met with the MGM and met with the T-Mobile Arena, Vegas is the front runner and November 11 is the date that is pencilled in.
"It will probably take a couple of weeks to get everything over the line, but I believe Klitschko will take this fight and believe Vegas will be the one.
"AJ has been over there for about 10 days and has enjoyed himself and got to know the area a little bit.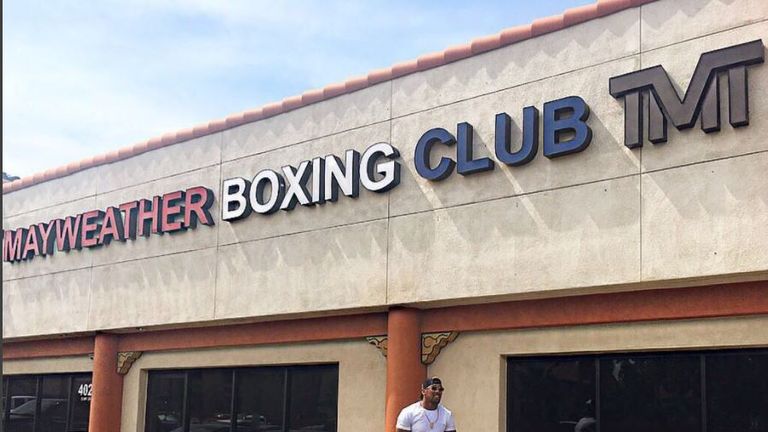 "The amount of British fight fans that would travel there, it will be a momentous occasion and one that we will savour for a long time so fingers crossed it's a party in Las Vegas on November 11."
Stephen Espinoza, boss of American broadcaster Showtime, has previously echoed Hearn's thoughts and is confident that the heavyweight rematch would be a huge event in Vegas.
"It's no secret we've been salivating about getting him over here and certainly that would be a phenomenal fight," said Espinoza.
"It would be the biggest heavyweight Vegas fight in probably a couple of decades, so we would love to host it.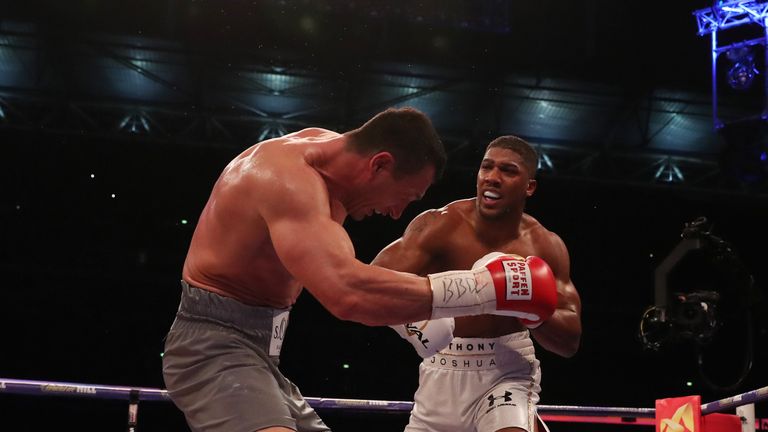 "That's a massive mega-fight wherever it is. The first fight was a star-making performance and for many here in the US, it was their introduction to Anthony Joshua."
Joshua beat Klitschko with a thrilling stoppage at Wembley in April and a spokesman for MGM has added that the return fight belongs in the fight capital.
"Las Vegas is the fight capital of the world and we host the biggest names in sports and entertainment. The Joshua-Klitschko fight would simply add to that.
"Floyd Mayweather-Conor McGregor is on the table for August 26 and Saul Alvarez-Gennady Golovkin will be September 16, so this will just add to that great boxing calendar in Vegas."