Anthony Joshua's next world heavyweight title defence could be confirmed 'pretty quickly,' says Showtime boss Stephen Espinoza.
The WBA 'super' and IBF champion is expected to face Klitschko in a rematch and the T-Mobile Arena in Las Vegas is the likely location for the proposed bout in November.
Klitschko is yet to confirm that he will take a second fight with Joshua, but Espinoza, who is executive vice-president of the American television network, hopes a deal will be finalised very soon.
"It feels like it's coming to a head," Espinoza told Sky Sports.
"Eddie [Hearn] is much closer to it at this point, but from my vantage point, I think a lot of the options have been explored and dismissed, and I think a decision is forthcoming pretty quickly."
Joshua completed a stunning victory over Klitschko in front of a large American audience, with Showtime splitting the TV rights with rivals HBO, and Espinoza feels 'AJ' can enhance his profile by making a US debut.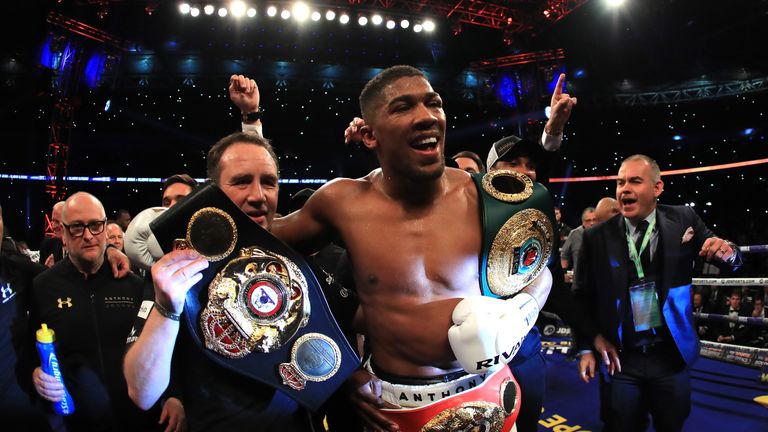 "It's no secret we've been salivating about getting him over here and certainly that would be a phenomenal fight," said Espinoza.
"It would be the biggest heavyweight Vegas fight in probably a couple of decades, so we would love to host it.
"That's a massive mega-fight wherever it is. For my money, the fight of the year so far. It was a star-making performance and for many here in the US, it was their introduction to Anthony Joshua.
"It is beginning to whet their appetite for seeing more."