Promoter Eddie Hearn expects a "final decision" to be made about Anthony Joshua's proposed rematch with Wladimir Klitschko by the end of next week.
A second world heavyweight title fight between Joshua and Klitschko is set to take place on November 11, with a preferred venue of the T-Mobile Arena in Las Vegas.
Joshua has admitted that he is yet to learn Klitschko's final decision, but Hearn remains optimistic the fight will go ahead as planned.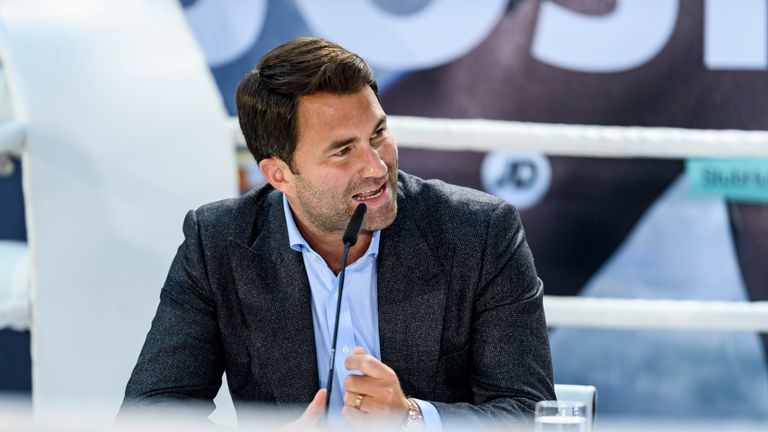 At the moment, everything is geared towards Wladimir Klitschko in Las Vegas.
"I think by the end of next week, we'll have a final decision in terms of venue and opponent for Anthony Joshua," Hearn told Sky Sports.
"At the moment, everything is geared towards Wladimir Klitschko in Las Vegas. There are some interesting dynamics to the commercials of the deal, which we are working through with [Klitschko's manager] Bernd Boente.
"AJ will go on holiday at the weekend with his family for a week and then we will be going straight into camp. Watch this space for an announcement."
Joshua believes Klitschko has needed time to consider a second fight after suffering an 11th stoppage defeat at his hands in April at Wembley Stadium.
The WBA 'super' and IBF champion told Sky Sports News: "It is interesting. It can't be age, because for instance Floyd Mayweather is the same age as Klitschko and Floyd Mayweather is fresh, Klitschko is fresh.
"I think it's just he's achieved a lot. He took a lot away, even in loss, he gained a lot of credit, so if you can hang your gloves up with the world supporting even in defeat, he's got the respect that he wants to walk away with.
"Whether he wants to come back in and do it one more time - the delay is more of a mental decision I think. Not physical, because I know he's still fresh, he can still fight.
"It's a mental blockage of whether he wants to fight or not. It's a tough time for him, he's got family. His brother is probably advising him not to do it again. It's the voices around you that sway your decision as well."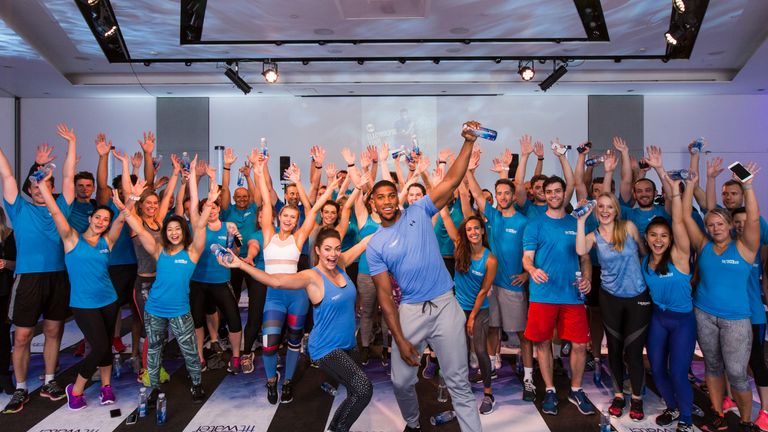 Lucozade Sport, have entered the water market for the first time, with FitWater which was today launched by ambassador and British boxing sensation, Anthony Joshua. Visit www.lucozadesport.com or Instagram @FitWaterUK