Kubrat Pulev would welcome a world title fight against Anthony Joshua in Cardiff, says Kalle Sauerland
By Richard Damerell
Last Updated: 03/08/17 8:19pm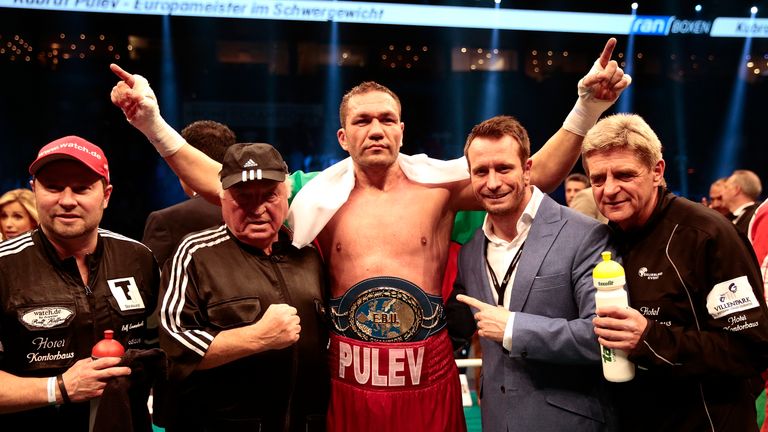 Kubrat Pulev's promoter hopes the world heavyweight title fight with Anthony Joshua will be staged at the Principality Stadium in Cardiff.
The Bulgarian is next in line to face Joshua as the IBF's mandatory challenger after Wladimir Klitschko decided to retire instead of accepting the offer of a rematch against the IBF and WBA 'super' champion.
Las Vegas was the expected location for Joshua's next fight, with a chosen venue of the T-Mobile Arena, but Pulev's promoter Kalle Sauerland would prefer the 74,500 seated stadium in Wales.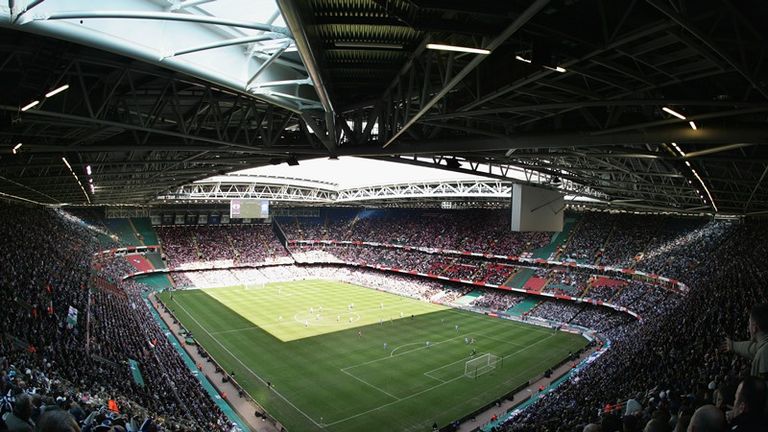 The Wales rugby team begin their Autumn series at the Cardiff ground on November 11, which had been "pencilled in" as the date for Joshua's title defence, and his promoter Eddie Hearn could now select a different date.
Sauerland, who expects to agree a deal within the 'next couple of weeks', told Sky Sports: "What a great venue that would be for the UK fans.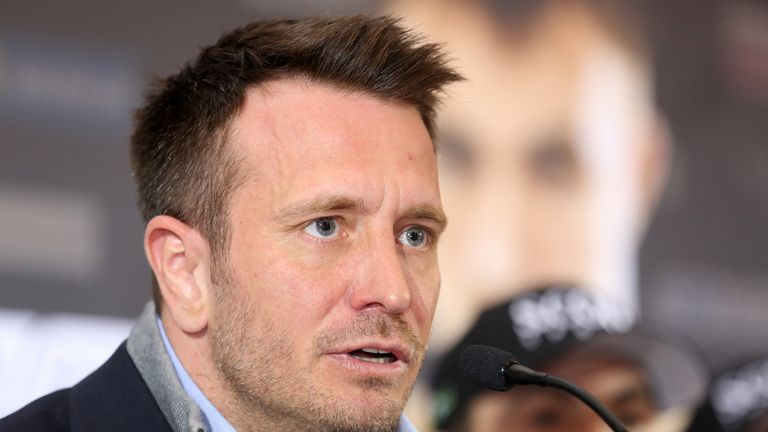 At the end of the day, I think the UK has got a very special atmosphere going at the moment.
Kalle Sauerland
"I have been there for football matches and it's got a great boxing past with Calzaghe-Kessler there, but if it is the venue - what a sensational venue that would be.
"Vegas is the fight capital of the world and at the moment if you look at the hype around Anthony, I think Eddie and Barry [Hearn] will be looking to take him over to America at some stage.
"I think you could do that with any fight, whether it's a Ukrainian or a Bulgarian, I don't think there was a US-angle as such to that fight before, so it's definitely still an option.
"I love the UK, I love the atmosphere. I like Vegas, I like to go there and enjoy fights and I've promoted some good fights over the years there, but at the end of the day, I think the UK has got a very special atmosphere going at the moment."
Pulev had already been preparing for a warm-up fight and Sauerland revealed that 'The Cobra' is confident about ripping away Joshua's world titles.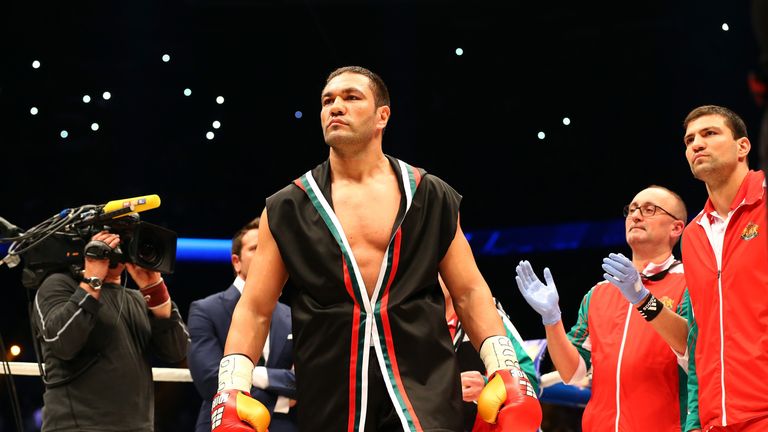 Sauerland said: "He thinks that Joshua is exactly the right style for him and if you're going to fight Anthony Joshua, now is the time to do it, not in two years.
"In two years, he's going to be a very complete boxer, so that is something that Kubrat is looking to interrupt and take those belts.
"Klitschko had that huge opportunity to put him away and ultimately should have put him away, where Kubrat will be clinical.
"The weakness that you look with Anthony at the moment is he obviously takes punches. He's open for a punch, which makes him for me one of the most exciting heavyweights of many, many years to watch as a neutral fan. It's also Kubrat's big opportunity here."