Mayweather vs McGregor: Joe Duffy expects Conor McGregor to unsettle Floyd Mayweather
By Neel Khagram
Last Updated: 07/08/17 10:47am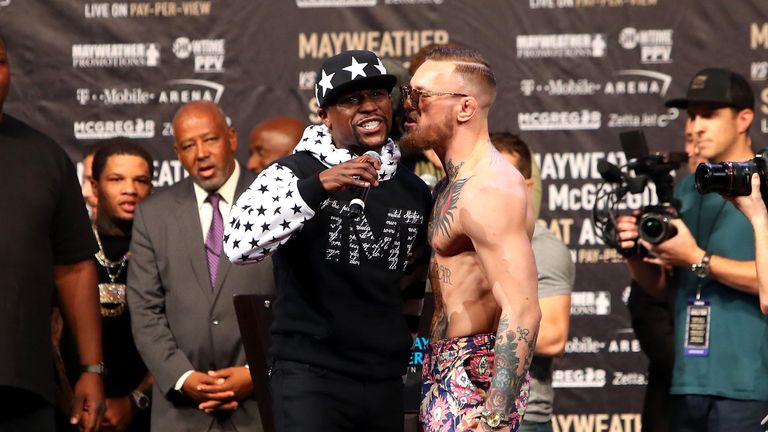 Former professional boxer and current UFC fighter Joe Duffy thinks Conor McGregor's unorthodox style could pose problems for Floyd Mayweather.
'Irish Joe' defeated McGregor in 2010 when competing in the Cage Warriors Championships before making a temporary seven-fight switch to boxing in 2013.
Duffy, 29, has since returned to Mixed Martial Arts, and believes the fighter known as 'Notorious' could cause Mayweather difficulties when the pair meet on August 26, at Las Vegas' T-Mobile Arena, live on Sky Sports Box Office.
"Sometimes the hardest guys to fight are the ones that are so unorthodox," Duffy told MMA Junkie.
"From a boxing point of view, they're hard to train for. Floyd tends to cover all bases, but he might find it hard to find a guy who fights like that. It could definitely unsettle him.
"It could definitely unsettle him."
McGregor is currently preparing for his showdown with 'Money' at the UFC Performance Institute in Las Vegas, where he has been sparring former two-weight world champion Paulie Malignaggi.
The 'Magic Man' has since departed over a camera photo row, and Duffy feels other elite-level resources have to be drafted into McGregor's camp to prepare him for the rigours of boxing.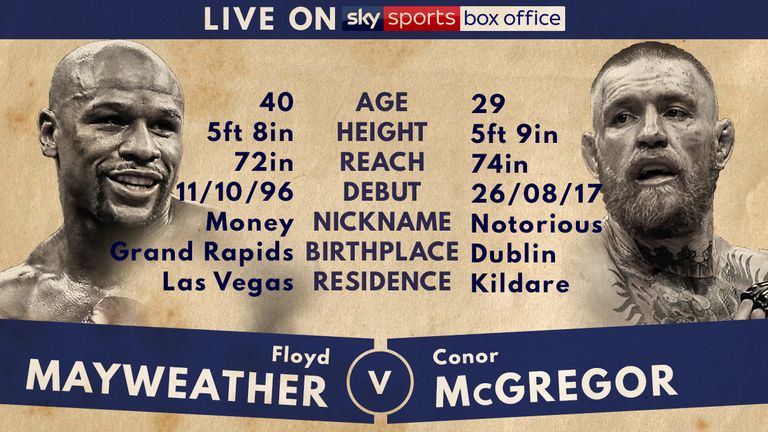 "The type of fitness is very different," he said. "We obviously cover some of that in MMA, but there's a level of comfort you have to get to.
"I remember sparring high-level guys and there was almost a fight-like nervousness every time you'd go to a new gym. That is something that will take some getting used to because it's a totally different ball game.
I came to help this camp out, not to be exploited, now your gonna get the truth though. Post FULL UNEDITED VIDEO FROM TUES night #Ethics

— Paul Malignaggi (@PaulMalignaggi) August 4, 2017
"The gaps you're looking for are much smaller. That's what I learned in boxing - how to spot and open gaps, and to pace myself while doing that. It's just one of those differences that people take for granted.
"With anyone you fight, they have two arms and two legs, so they can always be dropped or stopped. Conor has some sting on his shot but it's different with smaller gloves, and obviously, Floyd's defence is impeccable. Floyd is used to seeing these shots coming, and this is his battleground."