Conor McGregor capable of stoppage win over Floyd Mayweather, says Andre Berto
By Neel Khagram
Last Updated: 10/08/17 1:17pm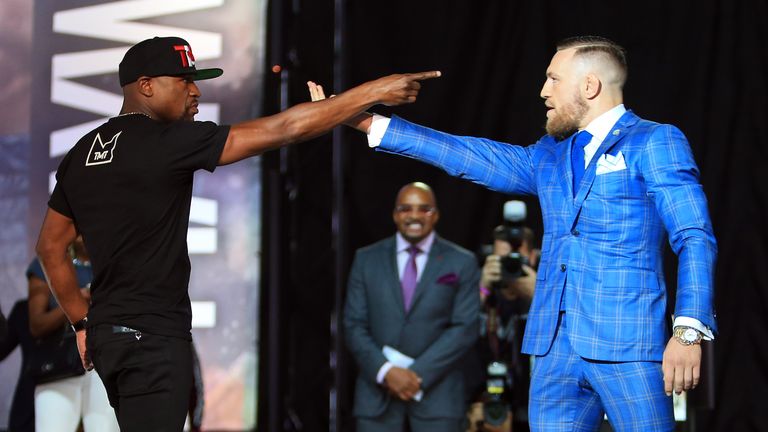 Andre Berto thinks Conor McGregor "could stop" Floyd Mayweather in their Las Vegas showdown on August 26.
The 33-year-old - whose father and brother competed professionally in Mixed Martial Arts - lost a unanimous point decision to 'Money' in September 2015.
However, Berto believes the fighter known as 'Notorious' has the ability to cause problems for Mayweather at the T-Mobile Arena, live on Sky Sports Box Office.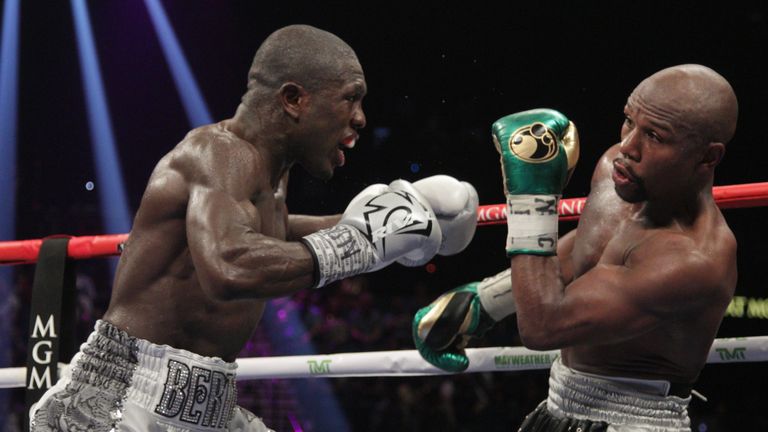 "I see Conor coming in there really showing that bravado, showing that cockiness and showing that he's really there to fight," Berto said to The MMA Hour.
"And somewhat trying to steal the stage from Floyd just with his antics and get Floyd into a mind-game situation, have him pulling some type of mistakes and then catch [Mayweather] with a big shot.
"And [McGregor] could stop him."
Mayweather, a five-weight world champion, returns from a 23-month lay-off having equalled Rocky Marciano's 49-fight unbeaten record in his last outing against Berto.
The 40-year-old has suggested that he is not the same fighter he once was, but former opponent Berto still feels the Mayweather is capable of producing a vintage performance on the night.
"I can also see Floyd not playing into any of these antics and being who he is," he said. "To stay poised and to stay sharp and let his boxing skills just pick Conor apart.
"And either late rounds stop Conor just from the accumulation of shots or maybe cuts or just being beat up, or just out-boxing him for 12 rounds and just trying to make him look silly.
"It's the fight game - anything can happen.
"It's either Conor catches him early, finishes him or Floyd is going to outbox him and make him look silly and embarrass him."