Mayweather v McGregor: Conor McGregor and Paulie Malignaggi sparring video
Last Updated: 15/08/17 11:45am
UFC president Dana White has released a video of Paulie Malignaggi sparring Conor McGregor in the build-up to the Irishman's clash with Floyd Mayweather.
The previously unseen footage was released by White on his personal Twitter account and comes less than a week after Malignaggi quit McGregor's training camp.
Sky Sports pundit and former two-weight world champion Malignaggi, who retired from the ring earlier this year, was hired by McGregor as a sparring partner for his Las Vegas showdown with Mayweather on August 26, live on Sky Sports Box Office.
But he quit after being angered by photos from a sparring session that appeared on social media - pictures which he believed gave an inaccurate impression of actual events in the gym.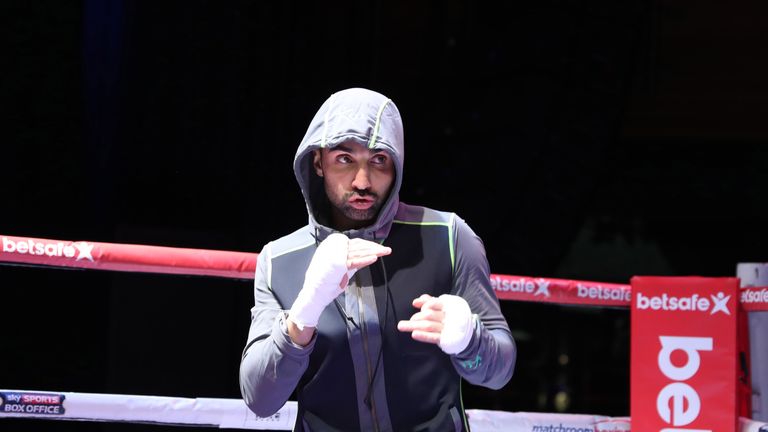 McGregor told reporters at a Las Vegas workout on Friday that Malignaggi's departure from the camp was because "he was looking for an exit".
He added: "The spars were not good for him. He took a lot of head trauma. Straight after it we were worried. He was flattened against the ropes - multiple times the ropes kept him on his feet."
But Malignaggi hit back on Twitter in the early hours of Saturday morning, posting: "Pushing my head down with right hand as he's draggin me in that direction by it then throwin the left, the push down is with right hand."
Watch the video above to see footage of Conor McGregor sparring Paulie Malignaggi.