Joseph Parker's promoter explains heated confrontation with Peter Fury at press conference
By Richard Damerell
Last Updated: 18/09/17 5:10pm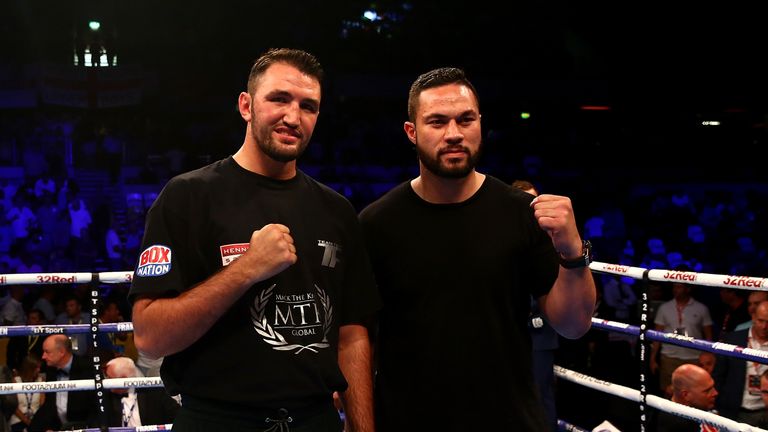 Joseph Parker's promoter has explained his heated confrontation with Peter Fury, insisting he just wants a 'fair fight' when the WBO champion faces Hughie Fury.
A pre-fight press conference for Parker's WBO heavyweight title defence against Hughie Fury on Saturday was disrupted as the New Zealander's promoter David Higgins became involved in a heated exchange with Peter Fury about the British Boxing Board of Control's decision to name Terry O'Connor as referee.
Higgins was led away by security as Fury issued an expletive-laden response, but the Duco Events director says he was merely standing his ground in the ongoing dispute about the ring official.
"It looks dramatic, but the reality is - I was angry because Peter Fury agreed to a neutral referee, the contract states that," Higgins exclusively told Sky Sports.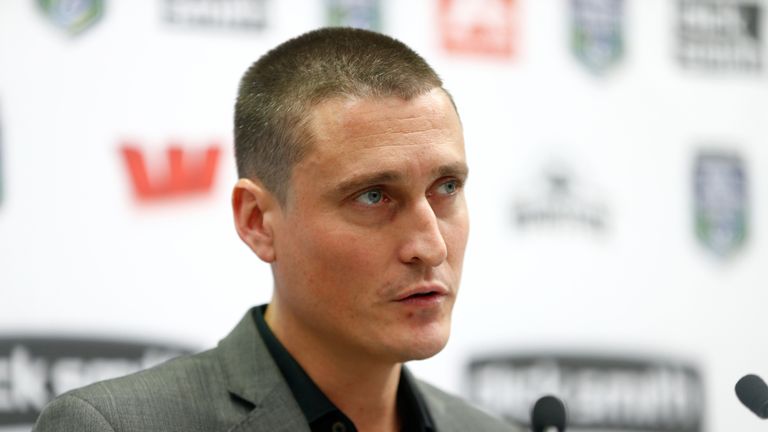 Peter Fury was very angry and he knows, because he's an honourable man, that I'm right.
David Higgins
"The WBO guidelines said that. That's why Peter got angry. If you watch the press conference again, you will focus on my behaviour, but I tell you what I was calmly pushed out. Peter Fury was very angry and he knows, because he's an honourable man, that I'm right.
"I don't blame the Furys, I blame the British Boxing Board of Control, but the reason Peter was angry, because he knows I'm right. Peter Fury went mental, he's used to being respected, and he deserves some respect. I respect him, because I believe him that he does want a neutral referee."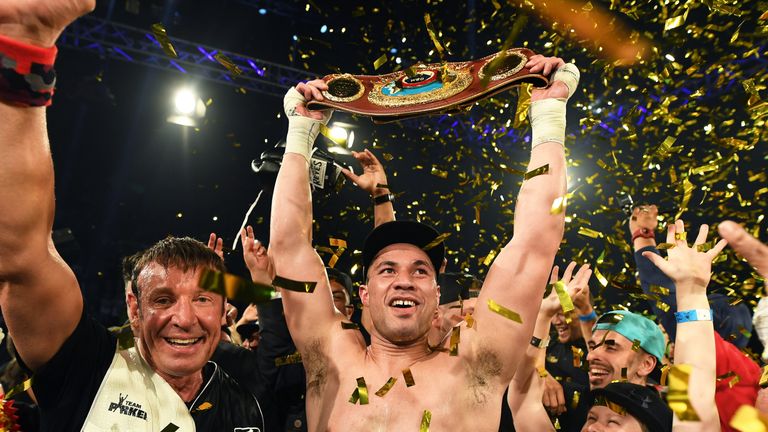 Fury's promoter Mick Hennessy ruled out concerns that the fight would be called off, despite the dispute, although Higgins believes this disagreement has been 'embarrassing' for the home challenger.
"Of course the fight is going ahead and I have got nothing against the Furys, I just want a fair fight," said Higgins.
"But if I want to call the fight off, I might be able to, because the contract does say a neutral referee. I feel sorry for Peter and Hughie Fury - it's a bit embarrassing. They probably want a neutral ref."