Tyson Fury has regained 'mobility and movement', says Ricky Hatton
By James Dielhenn
Last Updated: 01/12/17 10:42pm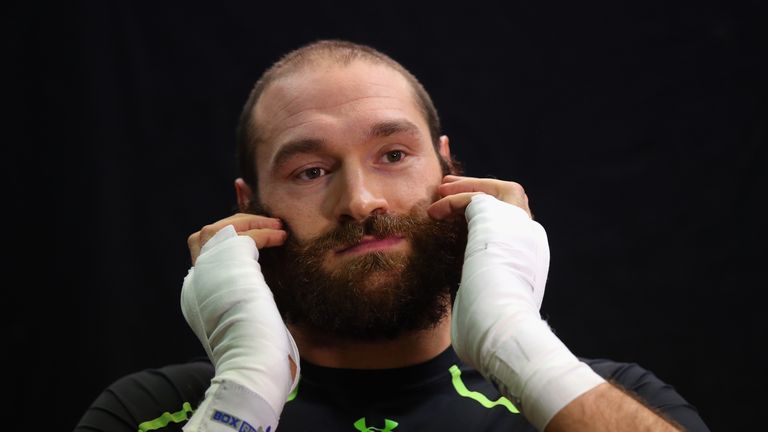 Tyson Fury has lost weight and is "lightning fast" according to Ricky Hatton, who welcomed the heavyweight into his gym last week.
Fury attended Hatton's Lancashire facility for some training sessions as he plots his return to the ring, pending an anti-doping hearing that is set to resume in December.
"He has lost three stone already, and he wants to lose another four stone," Hatton exclusively told Sky Sports about Fury.
"Don't let that picture [that Hatton tweeted] deceive you. His mobility and movement are good. His hands are lightning fast, and that is when he's carrying excess weight. He admits that he is carrying [too much weight].
"He is heading in the right direction, he is happy, and he has got his mojo back. It's great to see him looking so happy, and back in good form."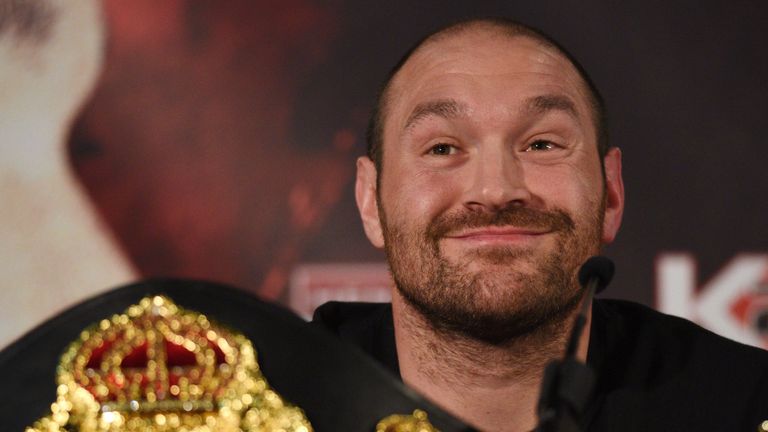 What a Cinderella story. He went from zero to hero, back to zero, and will go back to hero.
Ricky Hatton
Former world champion Hatton believes that his own issues with mental health make him an ideal person to train alongside Fury, whose struggles have blighted him since he ended Wladimir Klitschko's title reign two years ago.
"My problems over the years have been well-documented and I'm very proud to say that I've fought back, so it's nice to see Tyson doing exactly the same," Hatton said.
"We had a Mancunian world heavyweight champion but he wasn't able to capitalise. He has been sidelined for two years when I would like to have seen him kick on.
"He is dead serious. I have no fear of admitting in the past I thought: 'Is this ever going to happen, Tyson?' He was saying the right things but actions speak louder than words. But now he has totally convinced the Hitman.
"What a Cinderella story. He went from zero to hero, back to zero, and will go back to hero. If he can come back from all his problems to win the world heavyweight title - which I think he can - then what a story that would be for Tyson's legacy."
Promoter Eddie Hearn this week claimed to have held talks with Fury and Tony Bellew about a fight in 2018.
"My plan for Tony Bellew is to beat David Haye then fight Tyson Fury," Hearn said. "By the time he beats Haye, the Fury situation may be in the clear.
"People want to see Bellew vs Fury. But, what we cannot do because Tony hasn't fought for nine months, is wait for Fury."