Joseph Parker issued weight target for Anthony Joshua bout
By Richard Damerell
Last Updated: 08/01/18 11:48am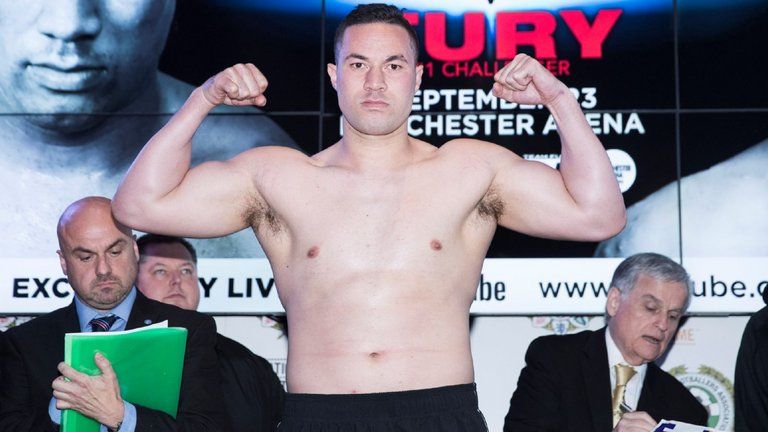 Joseph Parker could weigh a stone lighter than Anthony Joshua as training plans are already in place for the WBO champion to bring a leaner physique into the potential heavyweight unification clash.
The New Zealander's promoter is flying into Britain to conclude negotiations for Parker to put his WBO belt on the line against Joshua, the WBA 'super' and IBF champion, at a British venue in either March or April.
Parker's long-term trainer Kevin Barry is already plotting preparations at a new facility in Las Vegas, including suitable sparring partners, and wants his fighter to be around 17 stone in comparison to Joshua, who was a career heaviest 18st 2lbs for his last win over Carlos Takam in October.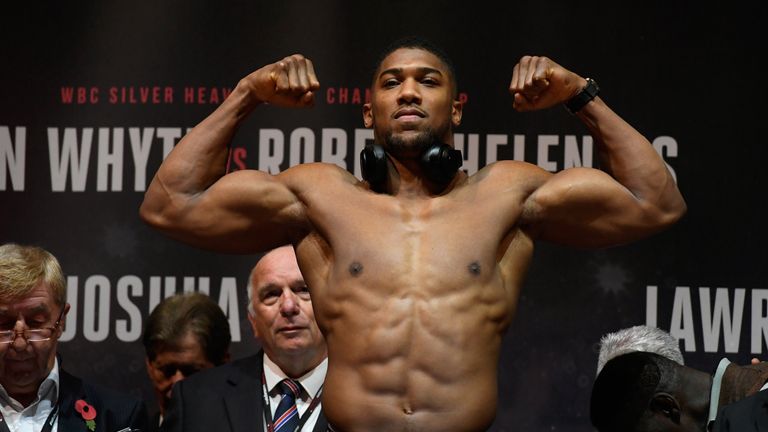 "I can't speak for Anthony Joshua, but I can speak for Joseph Parker, and yes we'll come in lighter for this fight," Barry told Sky Sports.
"I think it's very important that Joe is very fast on his feet and very mobile in this fight against Joshua.
"I sort of laughed at Anthony's last fight where Eddie Hearn made a statement a couple of days beforehand, and I thought he might have known, when he said we're going to see Anthony come in very light for this fight, and of course he weighed a career heaviest.
"You never really can tell what sort of weight he's going to be, but I know Joseph Parker will definitely be coming in a little lighter than he was for the Hughie Fury fight.
"I think the last fight we weighed 112[kgs]. I want to see Joe somewhere around the 108[kgs]."
Parker initially became the IBF's mandatory challenger for Joshua in May 2016 after his own points win over Takam, although he then switched his attention to a fight against Andy Ruiz Jr for the vacant WBO belt in December of that year.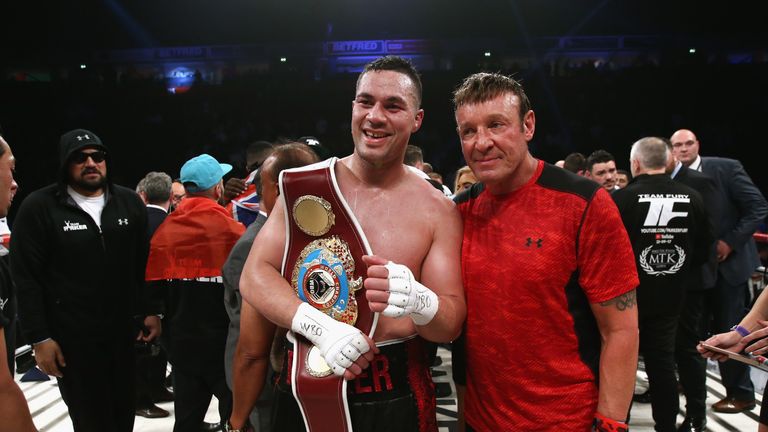 There were other options for the 25-year-old such as a trans-Tasman fight with Lucas Browne, but he called for a clash with Joshua after watching the hard-fought stoppage win over Takam at the Principality Stadium.
"We've been planning for this day. We've been thinking about this fight, we've been visualising Joe in the ring with Joshua," said Barry. "The styles of these guys match up very, very well.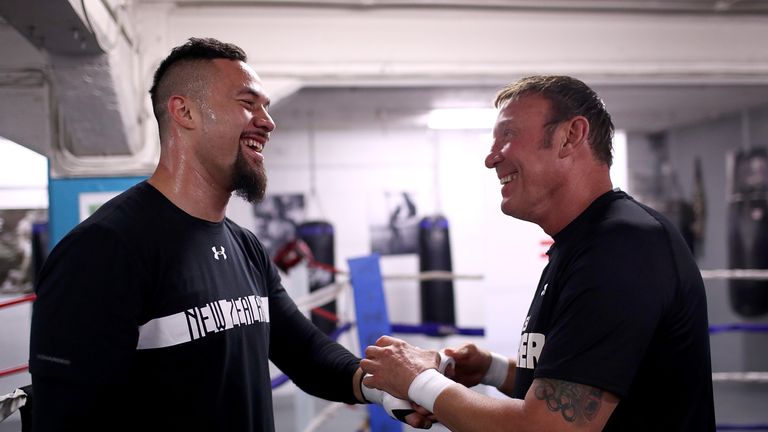 Joe said: 'let's make this fight. That fight is out there, let's go for it now.'
Kevin Barry
"Joe has always wanted this fight," said Barry. "When Eddie started talking after the Takam fight that Parker's first up in 2018, we weren't even looking at this fight, we were looking at other opponents, and then Joe said: 'Let's make this fight. That fight is out there, let's go for it now.'
"He saw a lot of things in the Takam fight that really excited him. I think the Takam fight really put everything back into perspective.
"I have a lot of respect for Anthony Joshua. He's proven to be a great amateur, he's undefeated as a professional, but I also believe that there is a lot of hype around this man and I think he's probably the most overhyped fighter in the world at the moment."