Michael Buffer to help MC Academy discover the next generation of boxing announcers - enter now!
Last Updated: 27/02/18 4:31pm
Think you are the future voice of boxing? Well there are a few hours left to get your 'MC Academy' entry ahead of Wednesday's closing date.
With the legendary Michael Buffer, Matchroom Boxing, JD Sports and Sky Sports looking for the next generation of boxing announcers and the winner of the academy will receive a BBBofC licence to appear at Matchroom shows.
Budding MC's are invited to enter by uploading a video clip of themselves (maximum of 30 seconds long) introducing a fight to Twitter or Instagram using #MCacademy by Wednesday.
Full MC Academy details are here...
Buffer will lead a judging panel, which also includes Matchroom Boxing promoter Eddie Hearn and Head of Boxing at Sky Sports Adam Smith, as they select the best 10 entries, who will travel to Sky Sports' HQ for a final audition and a backstage tour of the studios.
Three finalists will emerge from the audition day and Buffer will put them through their paces in an MC Masterclass before they face the fans at an upcoming public work-out.
Fans will then get to watch a video montage of the three finalists before they vote for the winner.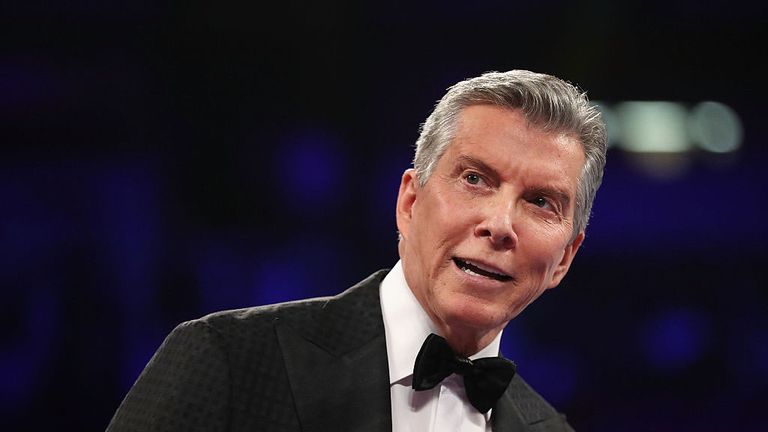 Send in your videos and let's get this party started!
Michael Buffer
"I have a very busy schedule this year and I can't be everywhere, so we're starting The MC Academy," said Buffer. "Let's find a new voice and a new face who can help me out.
"There will be no age restriction and, of course, it's open to both men and women! Show me what you've got, and good luck.
"So, ladies and gentlemen, boys and girls, send in your videos and let's get this party started."
Hearn added: "This is a great chance for an aspiring MC to learn from a legend and take centre stage at our shows. We expect to see some amusing entries over the next few weeks, but also hope to unearth the next Michael Buffer!"
Meanwhile, Sky Sports' Smith said: "Eddie and I have talked for a long time about launching this innovative and interactive new competition to find an MC! It is a wonderful chance for everyone to have a go, team up with a mate, hit the notes solo or come up with something different - as we move into a flourishing and vibrant new period for boxing.
"So however young, old or crazy you are - have a go! It will be a lot of fun whittling down the list and what an opportunity to join us at Sky for the grand final and moreover being mentored by the legendary Michael Buffer. Bring it on!"
For further information and terms and conditions, visit http://www.matchroomboxing.com/mcacademy/