George Groves hopes his shoulder injury 'isn't going to be a big problem'
Last Updated: 18/02/18 8:09pm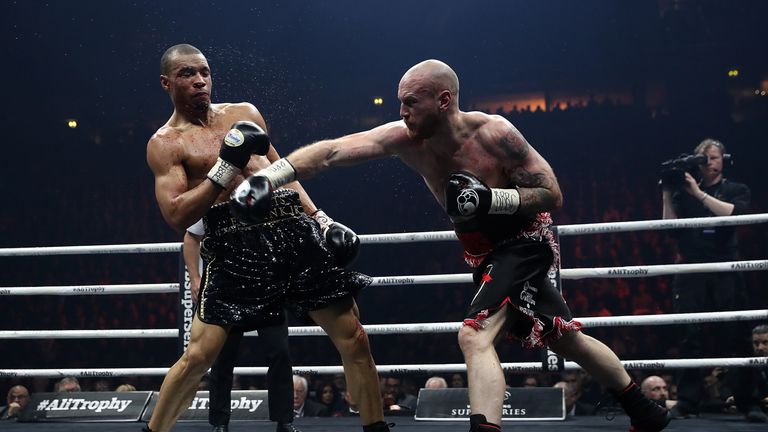 George Groves is hopeful he will be fit enough to take part in the World Boxing Super Series final despite suffering a shoulder injury during his defeat of Chris Eubank Jr.
The Londoner says the injury is one of the most painful he has suffered but pointed out he has recovered quickly from fitness problems in the past.
Groves outpointed Eubank on all three scorecards in Saturday night's eagerly-awaited British showdown in Manchester.
However, the WBA super-middleweight champion appeared to dislocate his shoulder in the final round and had to go straight to hospital after the fight rather than attend the press conference.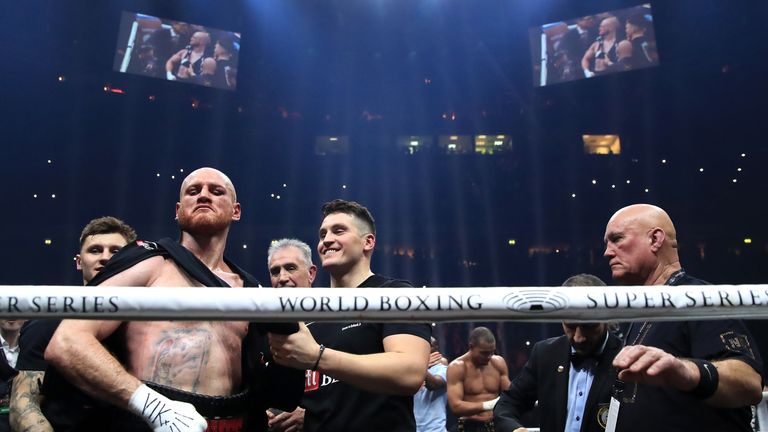 The victory means Groves is through to face Callum Smith or Juergen Braehmer in the final of the series on June 2 and has not given up hope of taking part.
He told iFL TV on Sunday: "The shoulder is okay. I hope it was clear it popped out in the 12th round last night. It went a bit skewiff.
"It is one of the most painful injuries I have had but it is back in now. I had some X-rays last night and will see a specialist either later today or tomorrow.
"Hopefully, it isn't going be a big problem. It will only be a problem if you damaged a bone from my understanding, but the X-ray last night didn't show any of that."
Regarding his fitness for the Super Series final, Groves added: "It is impossible to know at the moment.
"June 2 isn't that far away - it is about 14 or 15 weeks away. We'll seek advice from the specialist and see how long until I can get back punching, because if there is other stuff I can get on with, I will.
"It doesn't take me long to get fit and this competition has kept me sharp and focused and functioning properly.
"I broke my jaw in May and was boxing in October. I always heal quickly, I have been a quick healer. I live a clean life."