Brook vs Rabchenko: Kell Brook stops Sergey Rabchenko in the second round in Sheffield
By Richard Damerell
Last Updated: 04/03/18 10:06am
Kell Brook marked his super-welterweight debut with a ruthless second-round stoppage victory over Sergey Rabchenko.
The Sheffield man has stepped up in weight after losing his IBF welterweight title and sent out a message to his new rivals after halting Rabchenko with a big right hand.
Following two career-threatening eye socket injuries, the 31-year-old also overcame any lingering mental scars from back-to-back losses to Gennady Golovkin and Errol Spence Jr with a dominant performance.
Back in his hometown, the location of that loss to Spence Jr, the razor-sharp reflexes of Brook were still on show in the opening round as he delivered crisp counters before darting out of range.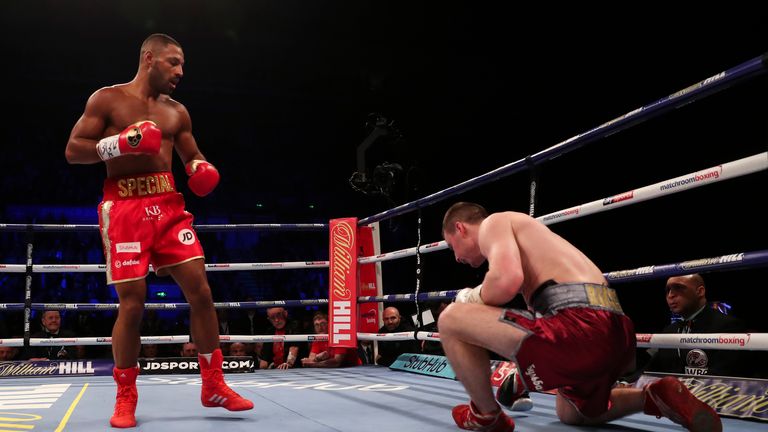 There were ominous signs for Rabchenko as he simply could not cope with the speed and agility of Brook, who would complete a swift comeback victory in the next round.
A sharp right hand, quickly followed by a jolting uppercut sent Rabchenko wobbling backwards and Brook unloaded another ramrod right that buckled the knees of the Belarusian as he toppled to the canvas.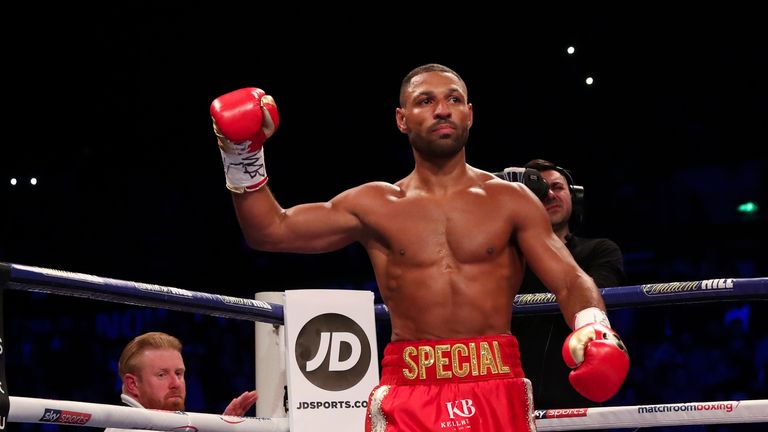 Rabchenko rose unsteadily and referee Steve Gray had seen enough, waving the fight off to signal a triumphant return for Brook.
Promoter Eddie Hearn confirmed that Brook will return in June as he hopes to set up a big domestic clash with Amir Khan, or a world title fight.
"You thought you got rid of me," Brook told Sky Sports. "I'm putting everyone on notice. I'm the 'Terminator' and I'll be back. I'm back now. Another win, I'm putting everyone on notice. I'm here to stay. I love the sport.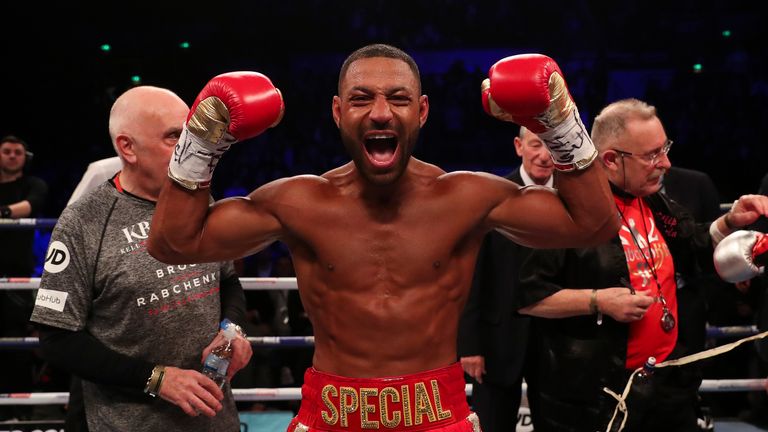 I'm putting everyone on notice. I'm here to stay. I love the sport.
Kell Brook
"I was in a dark place at Christmas time. To see all these people turn out, get myself in shape, my life could not be any better now and I've not hurt my hand or anything, so I'll get back in the gym.
"It was all about getting my timing right tonight. I just needed to settle down and I was timing these shots I know that buckled him. The temple shot done him. It's all about timing."