Brook vs Rabchenko: Kid Galahad crushes Irving Berry in Sheffield
By Matt Horan
Last Updated: 03/03/18 11:24pm
Kid Galahad sent out a statement to his featherweight rivals as he impressively stopped Irving Berry at the Sheffield Arena on Saturday.
The home favourite outclassed his Panamanian opponent throughout the contest before finding a punishing left hand in the third to leave Berry sprawled on the canvas.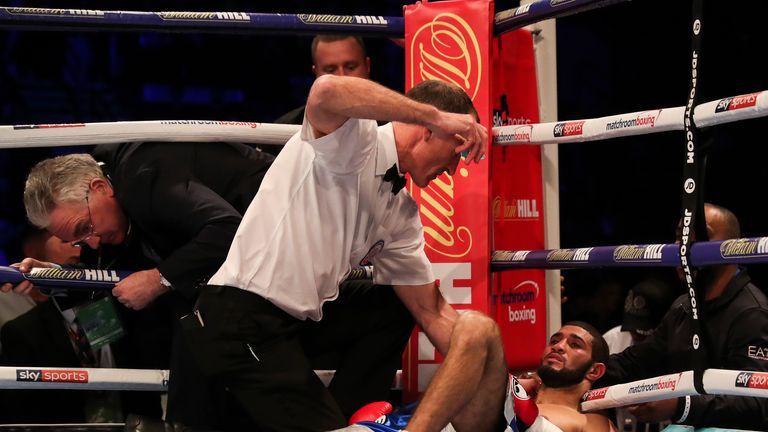 After a range-finding opener, Galahad, now 24-0, upped the tempo and settled nicely in the next, a straight left and body shot doing noticeable damage.
The 28-year-old Yorkshireman then unloaded with some venomous blows in the third before getting the spectacular knockout.
Speaking after the fight, Galahad said: "He's been in with some big punchers and went good rounds with them. I got him out of there early, I'm more than ready for a world title.
"I'm very unorthodox, it takes me a few rounds when I adjust and when I do, people will get hurt. The featherweight division is buzzing, the Ingle gym is buzzing."
Earlier in the night, Atif Shafiq got the better of fellow Rotherham lightweight Lee Appleyard, recording a fifth round stoppage victory.
Afterwards, Shafiq said: "This is the biggest win of my career, I've put the hard work in and it's paid off.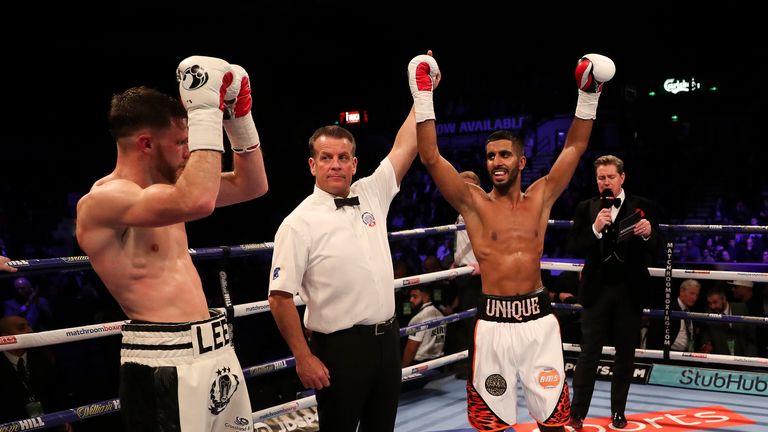 "I believe my time is now. I'm in the domestic mix at lightweight and I can't wait to take over the division."
There was also victory for Nottingham's Leigh Wood who recorded a spectacular knockout over Rafael Castillo.