Whyte vs Browne: Dereck Chisora says Dillian Whyte texted offer for him to fight on O2 undercard
By Richard Damerell
Last Updated: 14/03/18 2:44pm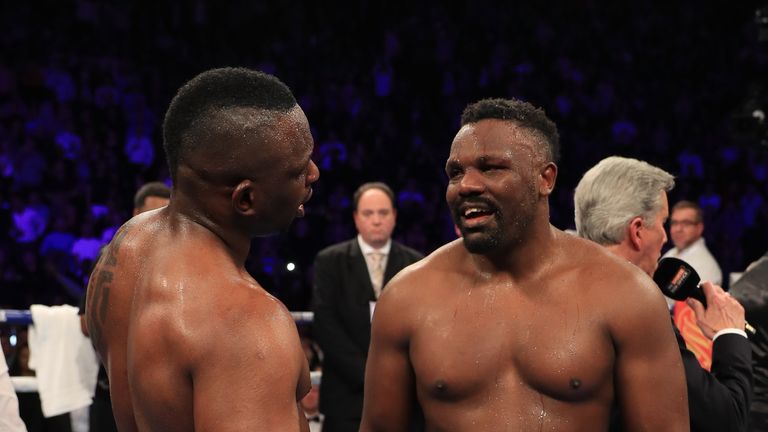 Dereck Chisora has revealed how Dillian Whyte texted him with an invitation to fight on his undercard, but says he will not offer a handshake to his British heavyweight rival.
'Del Boy' returns to the ring on the same bill as Whyte's WBC 'silver' title fight against Lucas Browne at The O2 on March 24, live on Sky Sports, with an opponent to be announced.
Chisora says a reunion was initiated by the Brixton man, who battled to a split decision victory when they shared the ring in 2016.
"Me and Dillian, we normally take the p*ss out of each other," Chisora exclusively told Sky Sports.
"We just shout at each other on text message. He texted me one day, goes 'Do you want to fight on my undercard?' I was like 'Yeah, why not.' I sent him a sh*t emoji."
Chisora could receive a hostile reception from 'The Body Snatcher' after sparring with Browne this week to help him prepare for a grudge fight.
But the 34-year-old has branded himself as the 'Daddy' and insists he is not bothered about a potential confrontation with Whyte at next week's press conference.
Discussing Browne's sparring sessions, Chisora added: "I just told him, listen, stay sharp, and just focus. Box how you train. I gave advice. I told him: 'Do what your coach tells you.'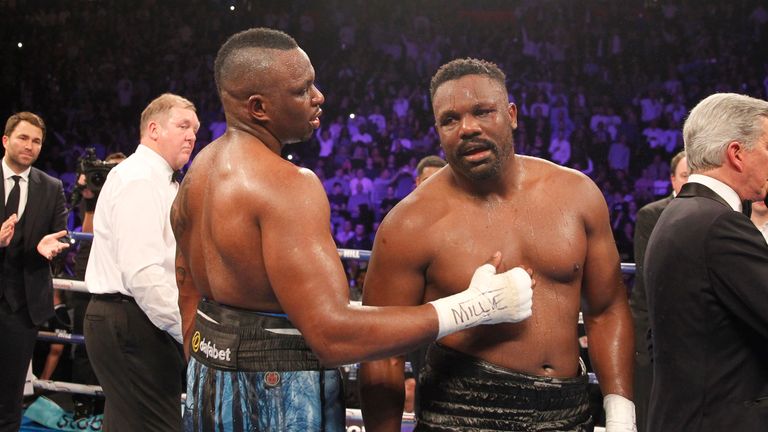 You can come and shake your Daddy. I don't go to shake no man's hand. He shakes me.
Dereck Chisora on Dillian Whyte
"I don't know if Mr Whyte is disappointed. Mr Whyte is Mr Whyte. I can't really say much.
"The problem with Dillian, he likes to roll with this big entourage. I roll by myself. I don't really care, to be honest with you.
"You can come and shake your Daddy. I don't go to shake no man's hand. He shakes me."
Carlos Takam confirmed he is interested in a May fight against Chisora, who believes the world title challenger proved his bravery in a 10th round stoppage loss to Anthony Joshua last October.
"Yeah, we're in talks about that now," said Chisora. "We'll go to war.
"He's a tough guy, Joshua hit him with everything he had, but Takam was losing the fight.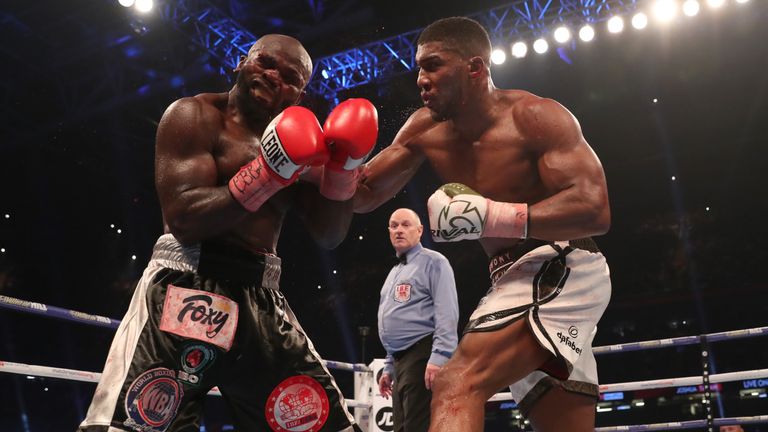 "It was a good thing that the ref stopped it, because if you're getting hit like that, and not doing much, and expecting to get one punch in.
"If he was hitting AJ back as many times, the fight wouldn't have been stopped.
"But it was one-way traffic, and he was getting pounded so much in the head. It was a good decision for the ref to stop the fight."
Watch Dillian Whyte against Lucas Browne on Saturday March 24 at The O2, from 7pm on Sky Sports Action