Whyte vs Browne: Frank Buglioni predicts knockout victory over Callum Johnson at O2
By Neel Khagram
Last Updated: 19/03/18 2:47pm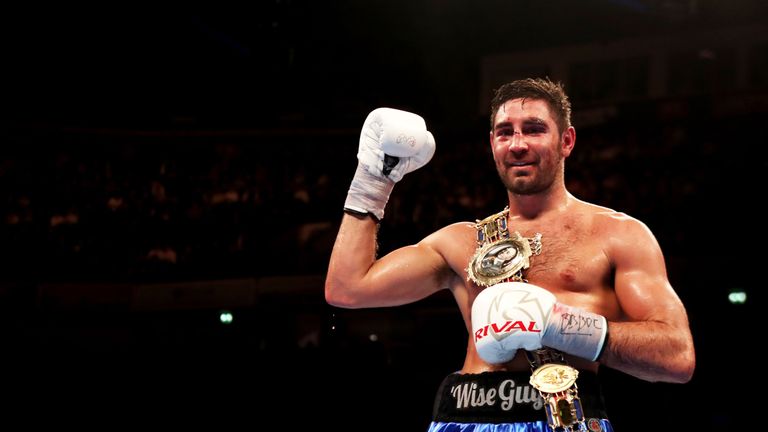 Frank Buglioni has warned Callum Johnson to forget about hearing the final bell as he believes a knockout victory is inevitable.
The 'Wise Guy' makes the third defence of the British light-heavyweight title against another unbeaten challenger in Johnson, the current Commonwealth champion, on the undercard of Dillian Whyte's heavyweight grudge fight with Lucas Browne this Saturday night, live on Sky Sports.
Johnson has 11 knockouts of his own in an unbeaten 16-fight record, but Buglioni insists his superior punch power will quickly be demonstrated when the first bell rings at The O2.
"If I am being completely honest, we will know pretty early whether Callum Johnson is up to the test," Buglioni exclusively told Sky Sports.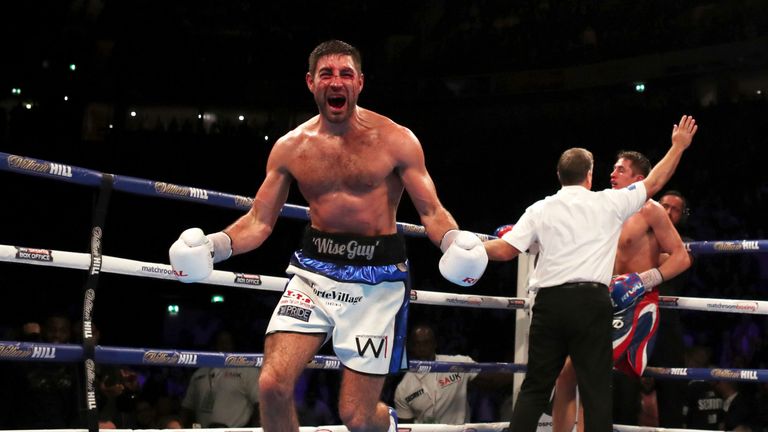 If he is not sharp and a little bit careless and I catch him, I will finish him, and finish him early.
Frank Buglioni
"If he is not, it will go early, and I am talking within three rounds. I'm hitting very hard at the moment and I expect that to keep increasing, so if he is not sharp and a little bit careless and I catch him, I will finish him, and finish him early.
"If he comes in very sharp and the best form of his life, I see him hanging on a little bit longer and I expect to wear him down and stop him late on.
"I'd be making history by beating all undefeated fighters, whilst also picking up another belt with the Commonwealth, which puts me up there in the top 15 of most ranking bodies.
"I don't expect him to hear the final bell, but having said that it's down to him how long he lasts."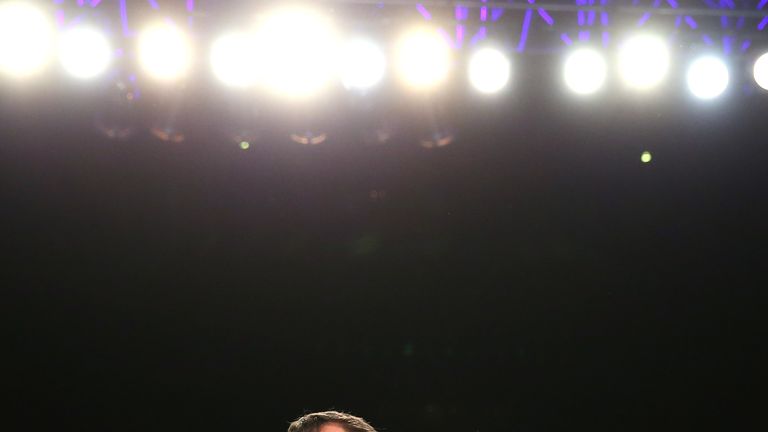 Johnson claimed a gold medal at the 2010 Commonwealth Games, but the 32-year-old has not fought since September 2016 due to health issues, and Buglioni feels such inactivity, along with his own preparation and schooling in the paid ranks gives him an advantage.
"Inactivity is going to be his detriment, and the regularity and top-quality fights I've had in the last 12 to 18 months is going to play to my advantage," he said.
"I'm feeling in the best shape of my career. I know it's probably a bit cliché to say as most fighter do, but that's probably how it should be. Every fight that goes by, you should get better, stronger and more experienced and learn from your mistakes. I've had plenty of mistakes along the line and I've learnt from every single one of them. I'm raring to go.
"I've never lost to a Joe Gallagher [trained] fighter. I beat Hosea Burton in the amateurs and I beat him in the pros, and I am very confident in beating Callum Johnson. He's a little bit more typical of a Gallagher fighter, but I don't think he has the work-rate to implement the plan.
"On average he throws around 30 to 40 shots a round. On average I throw around 100 plus, going back to my last three fights at light-heavyweight. He's got to take three to one in terms of punches."
If successful this weekend, the Enfield-based boxer is hopeful that European honours will follow, once he has decisively secured his place as the No 1 boxer at 175lbs on these shores.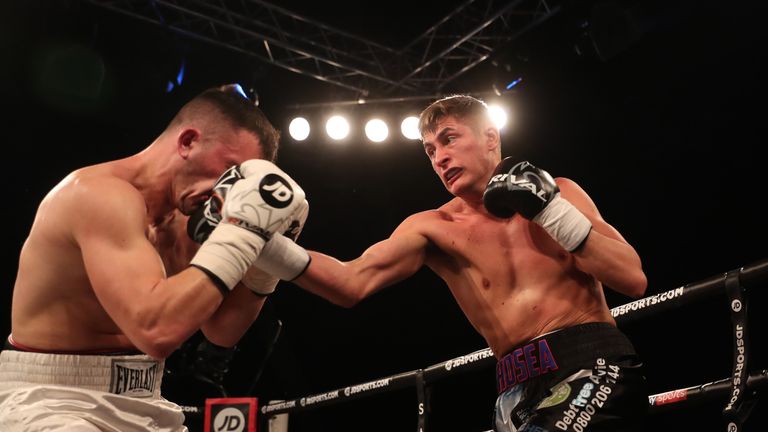 "I'd like to cement myself as the best British light-heavyweight," he said.
"There's a few question marks around a couple in the division so I'd like to wipe them out in Burton and Anthony Yarde, and then move on to Europeans and do it the right way - British, Commonwealth and European.
"Within boxing the landscape changes so frequently and so often, who knows what going to happen in a year to 18 months?
"I'm constantly improving, constantly growing into light-heavyweight. Every weigh-in picture you see of me, you'll see that I'm slightly stronger, slightly more robust, and just a little bit more hardened.
"When the time is right, I'll be ready for any fight."
Watch Frank Buglioni against Callum Johnson, on the Whyte vs Browne undercard, on Saturday, March 24 at The O2, live from 7pm on Sky Sports Action.