Joshua vs Parker: Anthony Joshua says he leads heavyweight division ahead of Joseph Parker fight
By Richard Damerell
Last Updated: 24/03/18 1:03pm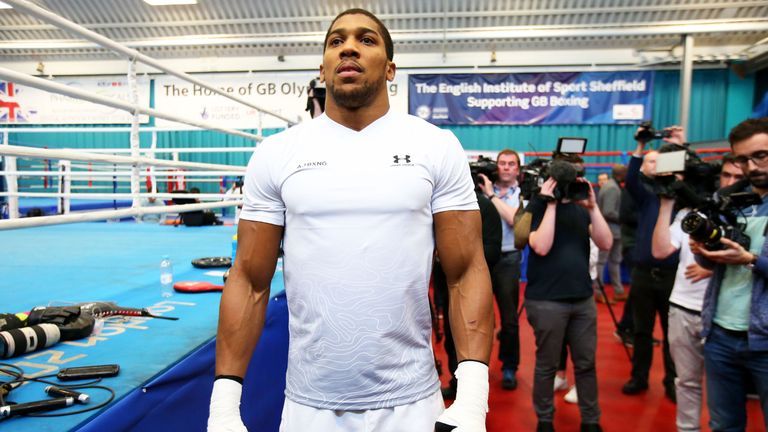 Anthony Joshua believes he is "leading the pack" of current heavyweights and helped to bring life to a "dead" division.
The unbeaten 28-year-old can add a third world title to his collection in next Saturday's unification clash with Joseph Parker at the Principality Stadium, live on Sky Sports Box Office.
Joshua has spearheaded a new era in the weight class since becoming a world champion in only his 16th fight, and welcomed his rivals to watch the Parker fight in Cardiff.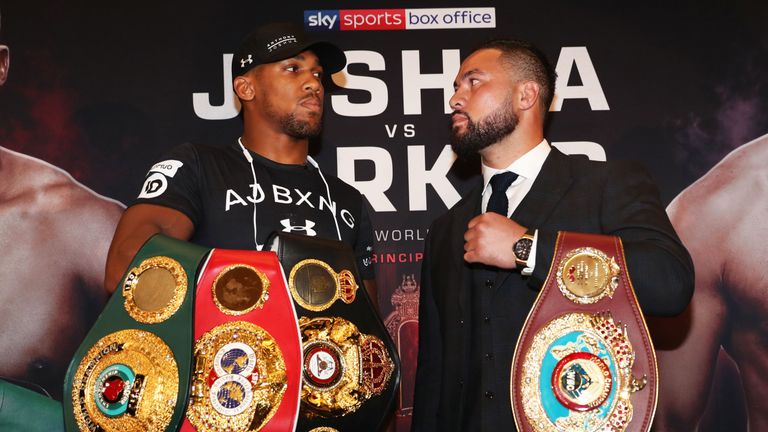 "I'm not worrying about who is behind me," Joshua told Sky Sports. "I think I'm leading the pack, and that's the way it's going to stay.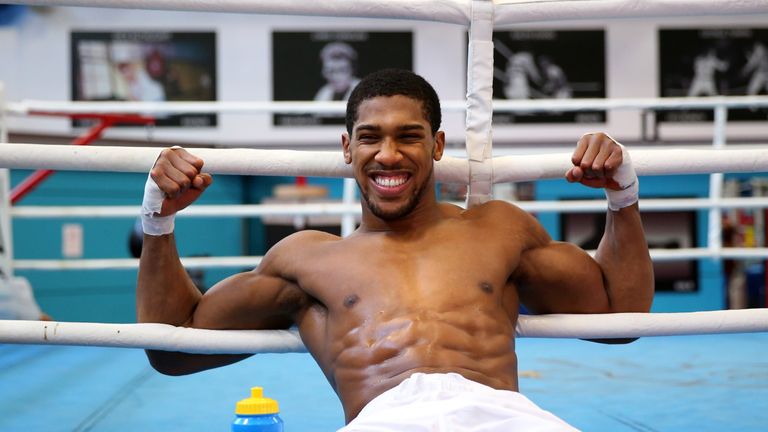 If I wasn't leading the way, there would be no eyes on the division.
Anthony Joshua
"I'm serious about my business, and they're all welcome. They can all come and watch for sure, and it brings attention to what I'm doing in the UK.
"If I wasn't leading the way, there would be no eyes on the division. The division was dead, and we brought life back to it.
"We're in position for a reason and I definitely won't let it slip."
Despite a destructive start to life as a professional, AJ says he lacked confidence and can still make improvements after a decade as a boxer.
"Perfection is driving me," he said.
"I have been boxing now 10 years, so I've learned my trade, and I'm starting to become a lot more confident.
"I had ability before, and now I've got a lot of belief with it, and it's a good mixture.
"If you've got belief, your body does what the mind tells it, so I had the ability but I think I just lacked the confidence, and I feel like I'm definitely gaining a lot of confidence.
"I'll be able to do a lot more when I step in the ring, because I'm not worried about anything."
Watch Anthony Joshua vs Joseph Parker, live and exclusive from Cardiff, March 31, on Sky Sports Box Office. Book via your Sky remote or online here.