Bellew vs Haye II: Rivals Tony Bellew and David Haye find common ground on Tyson Fury's hiatus
By James Dielhenn
Last Updated: 13/04/18 7:12pm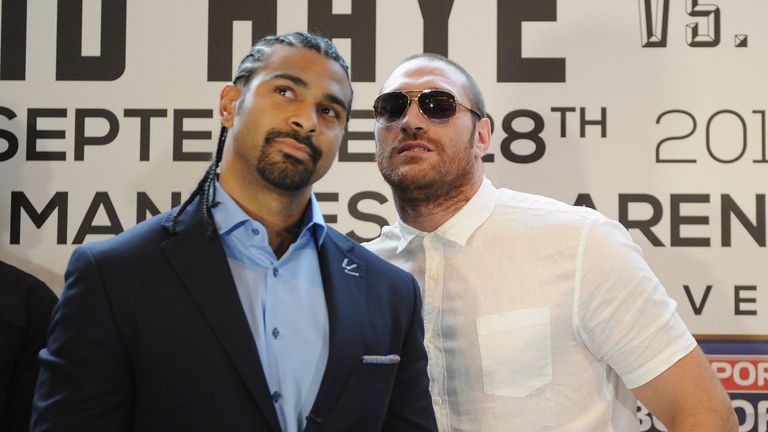 Tony Bellew and David Haye have agreed that Tyson Fury still has plenty of work to do before he can re-establish himself among the top heavyweights.
Bellew and Haye, who will settle their score on May 5 live on Sky Sports Box Office, each have history with the returning Fury who has scheduled his first fight in over two-and-a-half years.
Haye was twice due to fight Fury in 2013 and 2014 but withdrew from each meeting and promptly retired with a shoulder injury before launching a comeback.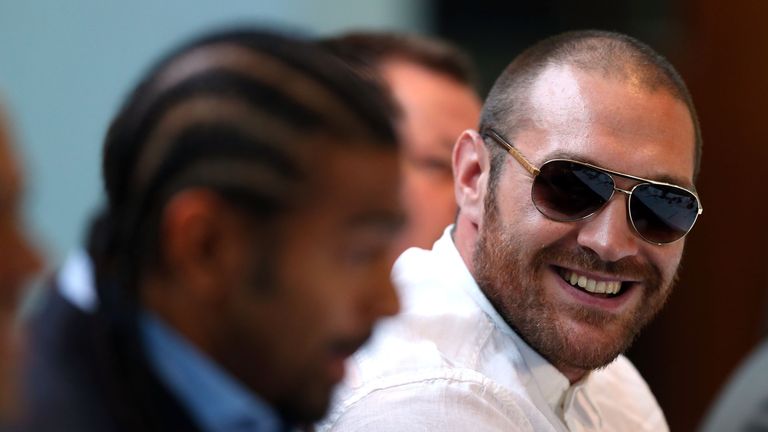 [Fury] needs to physically prove it, and he hasn't done that yet. I don't put him into the mix until he has a fight.
David Haye
"Tyson Fury needs to get into the ring before he talks about fighting anyone," Haye told Sky Sports.
"He needs to physically prove it, and he hasn't done that yet. I don't put him into the mix until he has a fight."
Bellew, meanwhile, had been mentioned as a target for Fury upon his return which was confirmed this week.
"I've said this before about David Haye - you can't take breaks from boxing. It will come back to haunt Fury," Bellew told Sky Sports.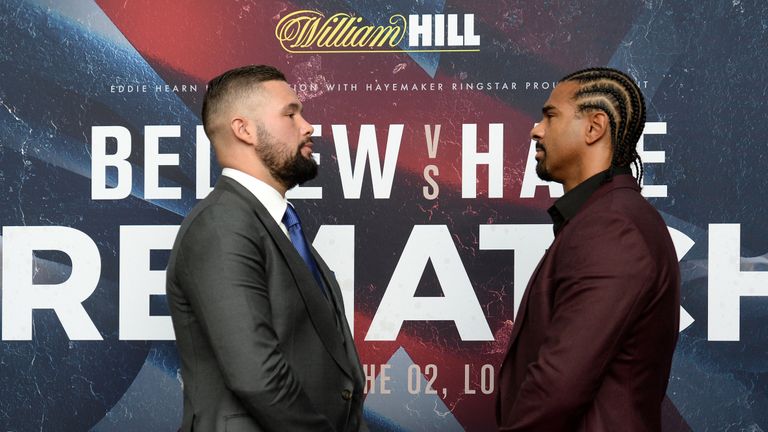 Unbeaten Fury has not boxed since November 2015 when he took Wladimir Klitschko's IBF, WBA and WBO heavyweight titles.
Those belts now belong to Anthony Joshua, who Fury addressed this week: "He is looking for one punch all night. Anybody who can move a little bit, and throw feints, he struggles with. He can't land.
"I've got a tip for him - get a handful of rice and throw it at me, if he wants to land anything. I'd outbox him for a few rounds then knock him out."
Fury's rivals Bellew and Haye will contest their second fight next month in another meeting with potentially big stakes in the heavyweight division.
Bellew won his divisional debut last year, eventually stopping Haye who suffered a dramatic Achilles injury during their fight.
Joshua is aiming to become the undisputed heavyweight champion by adding Deontay Wilder's WBC title to his haul.
"I think the world will look at the counter offer and say: 'If he wants the fight, this should happen'," Wilder's co-manager Shelly Finkel told Sky Sports about negotiations to fight Joshua.
Tony Bellew vs David Haye II is on May 5, live on Sky Sports Box Office.